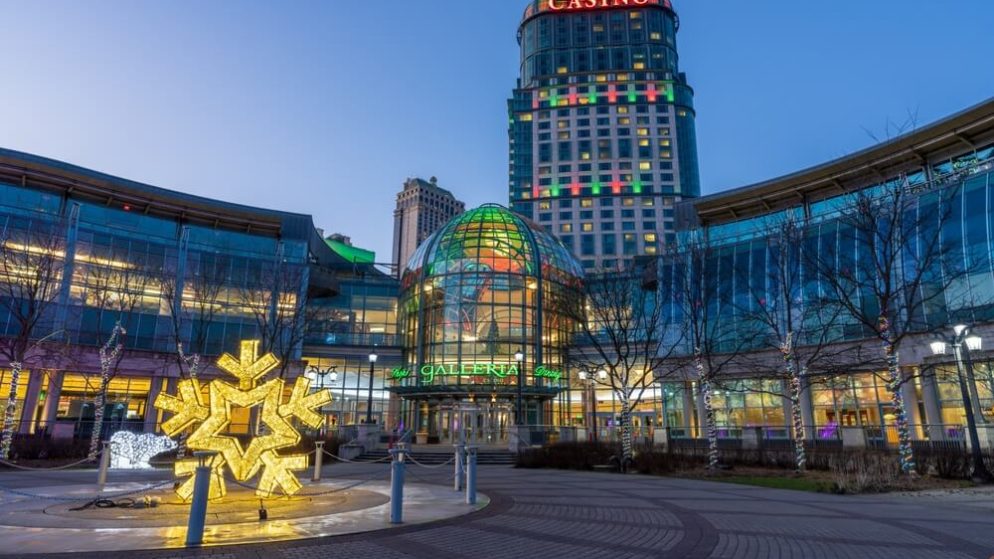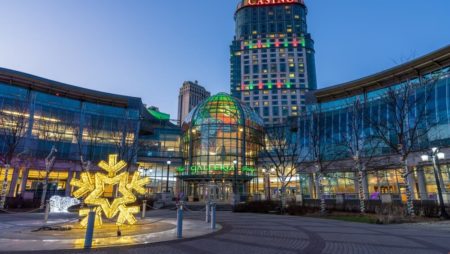 Ontario is on the precipice of a gambling gold rush. Not too long ago, punters in Ontario placed their first legal online sports bets after years of attempting to legalize the market. To take things to the next level, provincial regulators also expanded the retail sports betting laws to give punters even more variety than ever before.
Not too long ago, the Ontario Lottery and Gaming Corporation finally gave casino providers in Ontario the green light to launch retail sports betting at select casinos in the province. As a result of this authorization, close to 12 brick-and-mortar casinos introduced sports betting this October.
The latest casino to introduce retail sports betting on its premises is Niagara Fallsview Casino Resort. Niagara Fallsview Casino launched in-person sports betting on November 16th and the casino floor has been ushering in new punters by the hundreds. Niagara Fallsview currently boasts a huge gaming floor capable of accommodating 21 betting kiosks with more expected in the coming months.
The Fallsview Casino debuted the retail sports betting offering in collaboration with Kambi Group. Kambi Group is one of the most recognized sports wagering partners and supplies brick-and-mortar, as well as online casinos with industry-leading betting platforms.
The retail sports betting boom has been in the works for a while now before things were finally made official. The federal government had already indicated its support for a gambling expansion when it decriminalized single-event sports betting in Canada in August 2021.
According to the Vice President of Operations, Steve Weel, customers of Niagara have been demanding new betting options for decades. With Niagara expanding its offerings, the new retail sports betting market will benefit both the patrons and the community as well. To celebrate the launch of retail betting, one of the very first county officials to place a wager on the new gaming floor was Jim Diodati, the Mayor of Niagara Falls.
In the coming weeks, Niagara Fallsview expects to add an extra 15 kiosks on its already popular gaming floor. Aside from the numerous kiosks on the premium floor, sports bettors will also be allowed to place bets on their favorite sports teams in Canada and beyond via its neighboring property Casino Niagara.
Sports betting kiosks will be introduced in Casino Niagara over the next approaching weeks as well. Before the kiosks are added, customers will still be able to watch sports events at the LEV2L Sports Bar, which also serves food and drinks. 
Touchscreens in both casinos will allow punters to place wagers on any sports events and teams across all the most popular North American sports, as well as other notable sporting events including the ongoing FIFA World Cup. For the first time, punters will have a range of betting options including prop bets, parlays, and of course single-game bets.
The competition is already intense
Although the retail betting market is brand new, the competition is already intensifying faster than most could predict. As soon as retail sports betting was permitted, one of the first operators to debut its offerings was Great Canadian Entertainment. 
Great Canadian launched sportsbook lounges in 4 of the largest casinos namely the Shorelines Casino Belleville, the Great Blue Heron Casino in Port Perry, the Elements Casino Brantford, as well as the Pickering Casino Resort. Great Canadian also launched sports betting kiosks in various spots including at Elements Casino Mohawk in Milton, Elements Casino Grand River in Elora, Shorelines Casino Thousand Islands, Elements Casino Flamboro, Shorelines Casino Peterborough, and Casino Woodbine in Etobicoke.
Ontario currently boasts 5 major casino operators namely Great Canadian Entertainment, Gateway Casinos, Hard Rock Ottawa, Caesars Windsor, and of course, the Fallsview Casino Resort. As already mentioned, Fallsview and Great Canadian have already introduced retail sports betting so it remains to be seen if the remaining casinos will follow suit.
Caesars Windsor recently announced that it would communicate an expected timeline for its retail sportsbook operations. Rumors have been rife in gambling circles that Caesars expects to team up with Legends Sports Bar to debut its first sportsbook lounger. These plans have, however, not yet been confirmed. The remaining casinos, Hard Rock Ottawa and Gateway, are yet to respond to inquiries regarding their plans for retail sports betting in their properties.
iGaming continues to thrive
The online sports betting vertical has also been settling into its groove quite nicely. As time has progressed, the legislation has become more liberal, which is what has allowed this revolution to take place. Just look at the rate at which the iGaming market is performing. 
Based on reports from iGaming Ontario's report for the third quarter, iGaming operators in Ontario managed to generate approximately USD 4.4 billion. This impressive handle is almost an increase of $2 million from the first quarter's wagering action. Keep in mind that Ontario debuted its commercial iGaming to punters this year on April 4th, which makes the $4.4 billion that has so far been wagered quite a feat to be celebrated.
Sports betting has emerged as the biggest beneficiary of the iGaming market as operators generated revenue worth $192 million this quarter. This was an improvement of $162 million compared to last quarter. This boost in the handle can largely be attributed to the increased number of operators, as well as the busy NFL betting season.
Final Thoughts
The gambling landscape in Canada is transforming rapidly and for the better, according to many modern punters that have been waiting for these changes for decades. It helps that the government has and continues to work closely with the Alcohol and Gaming Commission of Ontario, the Ontario Lottery and Gaming Corporation, as well as the various provinces to grow the industry.
As the market continues to mature, more partnerships are to be expected if Canada's burgeoning market is to take advantage of the demand. Sportsbooks in casinos all across the country will now offer a diverse and integrated entertainment experience for punters, offer homegrown service providers a stake in the casino game, as well as introduce more jobs and a host of financial benefits to the locals. What's not to love?