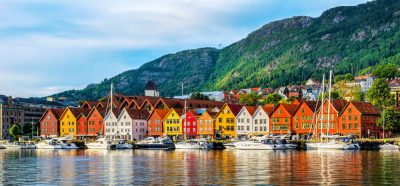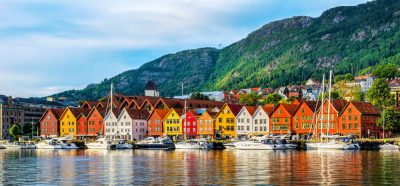 The Norwegian government has been working hard to prevent its citizens from gambling at foreign online casinos for years. So far, it seems to be winning as more banks and payment providers block payments to offshore casinos. The European Gaming and Betting Association attempted to fight Norway's anti-gambling measures in court three years ago.
But an Oslo-based court sided with the government, diminishing any chances of helping Norwegians deposit and withdraw money from casinos hassle-free. In case you're wondering, here's an overview of Norway's online gaming laws and why it's now difficult for Norwegians to bet at offshore casinos.
Online Casino Legality
Online gambling is largely illegal in Norway. That's because the government has complete control of the industry, allowing only one website to provide casino games in the country—Norsk Tipping. This website provides slots and card games to Norwegians above 18 years.
Unfortunately, Norsk Tipping has a small library of games, mainly games from Playtech, Play'nGO and Scientific Games. The casino's site can also be buggy, a major cause of frustrating experiences. Another problem is a lack of bonuses, something that's almost a right to players who use major casinos around Europe.
Because of these limitations, thousands of Norwegians have been joining offshore casinos for better services. The country's constitution doesn't exactly prevent its citizens from betting at foreign sites. But as witnessed by recent activities, the government seems to think otherwise.
Restricting Financial Institutions
Although Norway has been touting laws to block casino payment providers since 2010, it only got serious in the last three years. First, it asked banks to stop processing payments to and from online casinos in 2017. Facing tough actions from the government, Norwegians banks started to adhere to the new measures one by one.
Soon afterwards, the government went after digital wallets like PayPal, Skrill, Neteller, Paysafe and Neteller. Many of these companies ignored Norway's directions for months. But some of them, including Skrill and Neteller, have since stopped processing casino payments for players in Norway.
One of the reasons why Norway's efforts to curb offshore casinos have been successful is that it now also restricts their ability to advertise on local media. Sure, these TV and radio broadcasters could lose $55 million from the efforts according to research. But they will force casinos to withdraw their services from Norway.
Casinos Dodging Norway's Restrictions
The online casino industry is incredibly resilient. When blocked by government firewalls, some operators come with unique (alternative) links available in different countries. When their payment providers are blocked, the casinos partner with non-gambling businesses.
Most casinos with customers in Norway seem to be doing the latter. They use automatic third-party organizations to trick Norwegian banks into thinking they are processing money to non-gambling businesses. This mainly works for credit and debit cards like Visa and MasterCard.
With its comprehensive guides on payment providers, Casinoer.com delves more into how online casinos are helping Norwegians deposit and withdraw despite government restrictions. It also lists a variety of e-wallets Norwegians can still use for payments to offshore casinos.
Some Payment Providers Spared
After Norway's deadline for e-wallets to quit working with online casinos elapsed on Dec 21, some payment providers suddenly became more popular with casino players. We're talking about EcoPayz, Boku and Paysafecard, mobile payment solutions that mainly work with credit cards.
With Paysafe, for example, all you need is a working Visa or MasterCard and you can deposit up to 1000Kr at online casinos. It works because many casinos use third parties to mask their true identities, forcing your credit card provider to think they're dealing with a non-gambling business.
EcoPayz also allows you to fund your account through debit cards. And after that, you can use the money in your account to deposit cash to your favorite casinos. When it comes to Boku, you can even play casino games without money in your account.
Boku provides a service called Pay by Phone that allows you to bet and settle your bill afterwards through a phone bill. You can also use Visa or MasterCard—the bottom line is that you can receive credit to play slots and poker—something most banking providers can't promise.
Norway Insists Restrictions are Necessary
Once in a while, a casino or gambling advocacy group challenges Norway's restrictive measures in a court of law. But as it has become the norm, the government has won nearly all cases against it. The Norwegian government claims it's fighting offshore casinos for the best interest of players.
It has even outlined two of the biggest benefits of blocking foreign casino payments:
Increased Taxes
Helping Problem Gamblers
While mandating banks to block casino payments in 2017, a government spokesperson said the move would help increase taxes significantly. As a result, it did not have any intentions of providing leeway for offshore casinos to exist.
The second reason was to help reduce problem gambling. The government didn't explain how offshore casinos increased the issue. Nonetheless, it vowed to continue restricting foreign casinos until it had total monopoly over the Norwegian market.
Crypto Casinos as a Solution
Cryptocurrencies like Bitcoin and Ethereum are soaring in prices and popularity. One of their benefits is that they allow virtually anyone to transact online. Cryptos aren't regulated by governments either. And that means Norwegians can deposit and withdraw money from casinos using BTC freely.
Buying Bitcoin is a tad complicated. But once you do it once, it becomes straightforward. The requirements are few: A Bitcoin wallet and an account at a BTC trading website. A wallet helps you store the addresses and keys that give you control over the coins.
In contrast, you need an account at a Bitcoin trading platform to exchange cash for the coins. After you buy crypto, next is to create an account at an offshore casino that accepts them. Then you can deposit money using Bitcoin and play your favorite games.
Besides giving you access to offshore, casinos cryptos also come with the advantage of quick processing speeds, advanced security and low fees. What's more, you can get bonuses for using Bitcoin at some casinos.