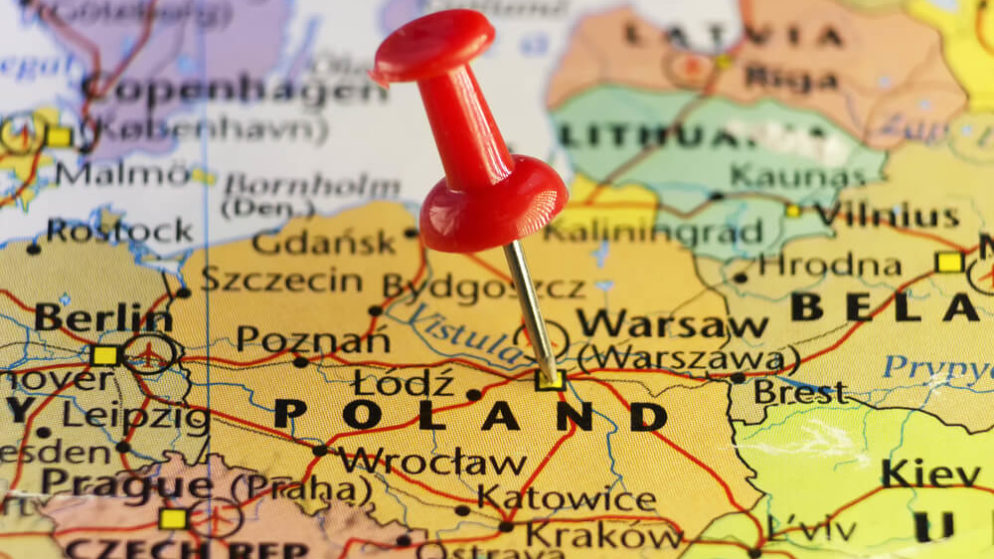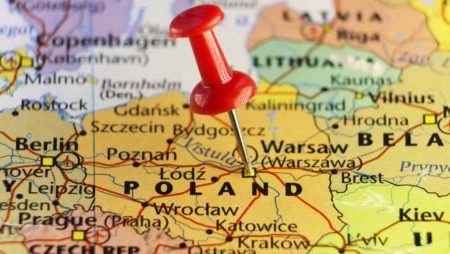 Although gambling is legal in Poland, online gambling is not. In this article, we will take a closer look at the gambling landscape in Poland, review the gambling history in that country, and how to find a safe online gambling site, even if it means taking a risk to do so.
Gambling History In Poland
Gambling is relatively new in Poland only having been around a few decades. Back in the 1980s and 1990s, the Polish government was quite relaxed about gambling activities which helped the industry grow without having to conform to heavy regulation. It became so popular, that thousands of "gambling shops" opened throughout the country with sports betting taking the lead on the list of the most popular types of gambling events. At the time, winnings earned from sports betting were taxed 10%. In 2009, the Polish government adopted the first major piece of legislation on gambling with the Polish Act on Gaming. It was amended in 2011. The laws contained within the legislation deemed online gambling illegal with one exception – sports betting. As a result, several legal sportsbooks are operating within Poland and are only allowed if they are licensed by the Polish government and are based within the country. This means offshore internet sites are considered illegal, although it is not uncommon for Polish gamblers to turn to them for gaming activities. Football, by the way, happens to be the most popular sporting event in all of Poland.
Poland Has A Few Land-Based Casinos
Yes, there are a few land-based casinos in Poland. There are only seven to be precise and each of them is attached to international hotel chains which mean they are mostly marketed to foreign tourists. The land-based casinos in Poland are much as you would expect to see in America as they each feature slots, blackjack, roulette, poker, and more. The most popular of these land-based casinos are located in Warsaw, Krakow, Wroclaw, Lodz, Bielsko-Biala, or Katowice. Top Polish online casinos are not based in Poland, but Polish gamblers will take a chance to connect with them to get their regular gambling fix.
What Kind of Online Gambling Exists In Poland?
As we have pointed out, online gambling is mostly prohibited in Poland. The only exception is the state-owned lottery run by an entity identified as Totalizator Sportowy. The online lottery system falls under the watchful eye of the Polish Ministry of Finance, which has been rumored to be possibly lightening up on the grip it has on strictly regulating gambling within the country. The plan at one time was to expand the online offerings of Totalizator Sportowy to include slots. The plan never got off the ground as the Polish government went backward on the proposal stating that slots are, in their opinion, "one of the most addictive forms of gambling" and by not offering them online, the state-run lottery operator was protecting citizens from developing problem gambling habits. While that is a good reason to reverse the plan, it is not the best reason. Many illegal sites target the Polish marketplace, accept payments in zloty, and attract many new Polish players annually. The Ministry of Finance has spent a great deal of effort trying to educate residents on the dangers of supporting these offshore sites going as far as to warn that the illegal sites do not provide the means to protect Polish players. However, that has not worked very well at all.
What Does A Reputable Online Casino Site Look Like?
Aside from the fact that online casinos are technically illegal to join in Poland, many Polish gamblers will still set up accounts to play with real money. But how can you tell the legitimate ones from the sketchy ones? There are a few things that should tip you off as to what kind of online casino you are dealing with. Here is a shortlist of things to look for.
The Look And Feel Of The Site
Sure, there is a bit of an appeal for a gaming site that has a retro theme to it. But if the retro look comes from the fact that the site has not been updated since the 1980s, there could be a problem with it ranging from the site no being properly licensed to operate with current software. Or possibly it is using pirated or stolen software that can't be updated. If the pages load slowly and games are glitchy, you won't want to join this site at all.
The Bonus And Extra Structure
Most good gambling sites online provide such extras as a Welcome Bonus, possibly additional bonuses connected to deposits, maybe a VIP Program with various additional perks, and maybe even a weekly or daily special promotion. Online gambling sites that do not offer any of these specials are sites you would want to avoid as bonuses are aimed at new and loyal member players.
Terms and Conditions
The terms and conditions posted on a gambling website can tell you a lot about the reputation of that site. First, if there are no terms/conditions posted, that is a sign. If the terms list what appears to be near-impossible eligibility requirements for claiming a promotional gift of any kind, that is a sign. If there is no contact or support information, you may want to skip joining this site.
Software Providers
Most reputable online gambling sites offer a large selection of various casino games from several industry leaders in software development. If the site you are on only has a select few titles and only one or two software providers, there is a chance that they are using pirated or stolen software. Look for sites with a large selection of games to choose from.
Final Thoughts
Poland has a very interesting gambling landscape. It is built primarily on a government-run platform with strict rules that shut out any private operators within or outside of the country. However, Polish gamblers go where they feel welcome and many offshore sites, which are technically illegal in the eyes of the Polish lawmakers, go out of their way to welcome polish players. The internet has changed the face of gambling over the years by making it easier for players to participate which in turn, has made it harder for legislators to enforce.