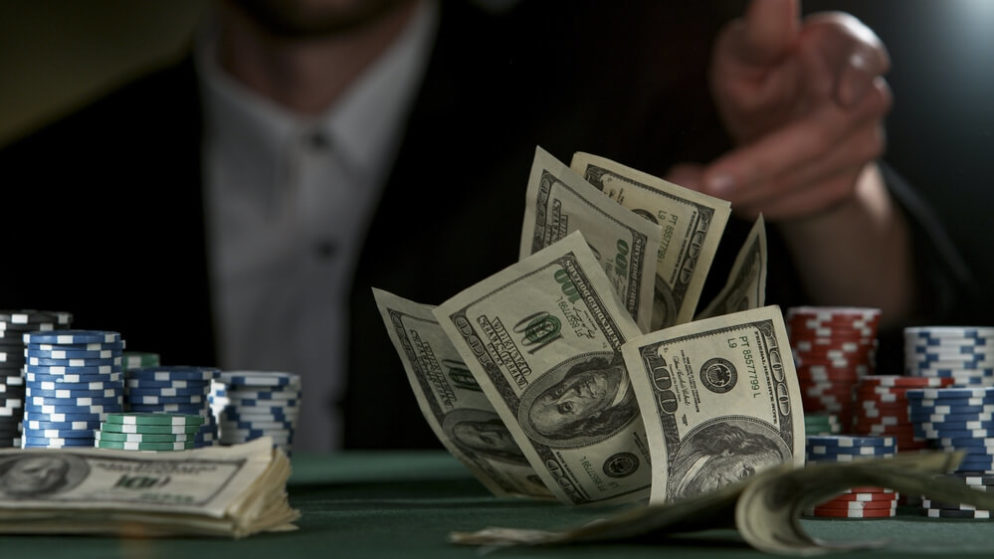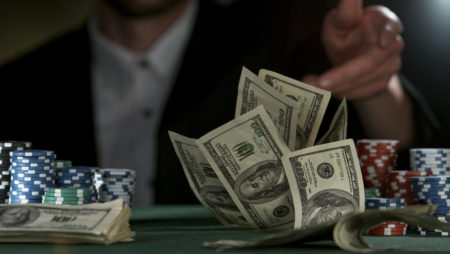 If you happen to win $150 from a bet of $100, you would most likely adopt a spring in your walk and have the best meal you ever had in a long time, right? Well, then there is someone who would be over the moon for hours if they happened to win $5 from a bet. What about winning close to $2 million in a single pot like it happened for Patrik Antonius on Sunday? This pot of $1,978,000 was not only an amazing reward for the person who would bag it, but it was the largest prize ever to be won on a US live-streamed poker game.
Like many winners who have found themselves in a similar position in the past, this turn of events had nothing to do with how well he had mastered the game or how many games he had won in the past. It is not usual for complete strangers to the game to win huge prizes while those we know as professionals also suffer huge flops. Antonius is not fresh in poker but there are those that are considered to be the anticipated winners in every game. 
Considering that the blinds right at the start of the game were $1,000/$2,000 with a $2,000 big blind ante, it was certain that each of the pots was going to yield a prize that many people would not be able to handle. To open the pre-flop action was the CEO of Maverik Gaming, Eric Persson, who raised the stakes to $7,000 with Q♥-9♥. This was followed by a move from Rob Yong when he called A♣-2♣, and then Antonius re-raised to $30,000 with A♥-K♥. Yong and Persson both called.
When 3♥-3♣-8♥, Antonius placed a bet of $40,000 which was rapidly increased to $140,000 by Persson and this led to Yong bowing out. With his two overcards and a nut-flush draw, Antonius again raised the stakes to rest at $250,000. Persson saw this and was not about to let the moment go to waste; he made the call. By this time, A♠, had taken over the stage in favor of Antonius but neither of the two players was aware of this this. 
Persson was unable to make a full house or even two that could stand to challenge Antonius' Aces (typically two-pair and the 3s over the board), and definitely his flush draw was of lower caliber compared to what Antonius had. The next bet that Antonius placed was $150,000 which Persson countered with $692,000. He probably thought that the game was ending in his favor while overlooking the fact that Antonius would not be that easy to get rid of. 
Bitter pill to swallow
When Antonius saw the move that his opponent had taken, his first instinct was shock and for a moment thought that there was a clear strategy for knocking him out. He must have thought aloud about what his next move was going to be but only briefly; he decided to call just out of curiosity. As it turned out, his opponent had nothing planned and he too was caught flatfooted. Nevertheless, Persson still held on to hope that he would ouster Antonius and this led him to shout, "Nine or a Queen." 
This is definitely a strategy for upcoming poker players to apply; terrorize opponents with insinuations of imminent win so as to cause them to relax in a game. Too bad, his fate had already been sealed and all he could say was, "Yeah, I'm dead." He however remembered to be a good sportsman and turned to congratulate his opponent for a good gaming experience. That is how the winner of the $1,978,000 pot was confirmed for Antonius. The win was sudden and he too had to take a moment to soak in what had just unfolded. 
For those who are hooked on the Sunday cash game, the majority of players will attest to the fact that there is an interesting twist to it; it is a perfect example of the flows and ebbs that poker sometimes throws at its layers. Many have learned the noblest of the game's rules is to expect anything regardless of the level of play. 
Even when the stakes look like they will topple to a certain side, it could still be too early to celebrate or turn blue with gloom. This is definitely true for Antonius who scoped a prize of $2 million but also lost $1.3 million pot to Andrew Robl, sometime later in the session.As the game neared the end, the day's show stopper came when Robl and Yong managed to capture a $1.7 million pot, the second-largest pot ever to be won in a live-streamed game.
The reality of poker is that players can either win or lose money in a blink of an eye. Even though the general perception of people out there is to sharpen skills and polish on strategy, the reality of the game is that anything is possible. The best approach to the game is therefore to exercise caution when placing bets – invest in bet amounts that you are comfortable of losing if the bet flops. Poker professionals emphasize on playing to enjoy the game and not necessarily to win. 
Final Thoughts
Poker is a game that everybody can play and win regardless of whether they have prior experience or not. For those that would like to go up the ladder of expertise, it calls for patience, and progressive learning. The best way to improve is to watch others playing, and then sign up for as many tournaments as possible.