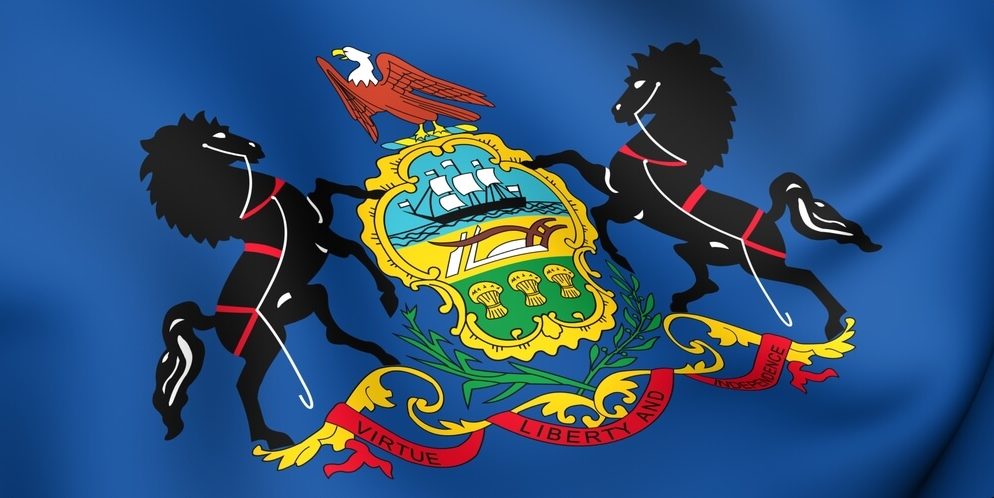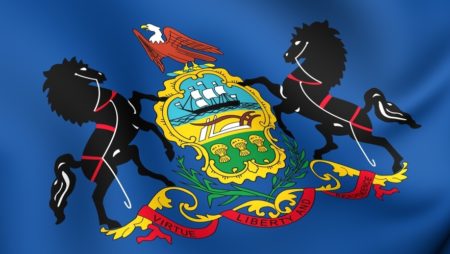 Recently released figures show that Pennsylvania casinos saw a huge increase in revenues from April to May 2021. The most recent stats indicate that the jump was over $9 million. That put the combined total of gambling revenue in the state at $413 million, as reported by the Pennsylvania Gaming Control Board. This figure is up from the $404 million reported in April, but since the casinos were closed a year ago due to COVID-19 restrictions, there is no data from May 2020 to compare the latest numbers with. However, the $413 million total from May 2021 is 42% higher than the $290.8 million in gambling revenues reported in May 2019.
A Look At The Numbers By Venue
There are a total of 15 licensed casinos operating in Pennsylvania. The leader in May with over $62.9 million was Hollywood Casino at Penn National in Dauphin County. The same venue brought in the most internet revenue for the month with $41.3 million. Rivers Casino on Pittsburgh's North Shore was second with $29.4 million with $27 million of that coming from online activity. In Washington County, the Meadows Racetrack and Casino generated $20.6 million in revenues in May.
As for what games were the most popular with Keystone State gamblers, slot machines took the lead generating revenues of $201.3 million. They were followed by table games with $77.2 million, video gambling terminals collected $3.6 million, and fantasy contests rounded out the list with 1.9 million. All of these numbers fell slightly from the April 2021 totals. That being said, the online revenues were up for the month on all counts with online slots bringing in $67.2 million, online table games generating $31.3 million and online sports betting was at $27.7 million. However, sports wagering numbers were down to $447.4 million from $479.4 million in April.
Slow Sports Season To Blame
The time of year is being pegged as the cause for such a dip in the number of wagers being placed for sporting events. It is a common theme across the country in states where sports betting has been legalized. The sports calendar gets slow and dull between April and August. September tends to be a big month for gambling on sports as that is when the college and professional football seasons kick-off. Both are huge generators of sports wagers and revenues from online sports betting.
But this year has been a bit different according to gambling website PlayPennsylvania that noted the drop in sports wagering in May across the state was a bigger dip than what had been reported by other states with legal sports betting. PlayUSA.com network lead analyst Dustin Gouger explains, "The seasonal slowdown will continue to be a factor until bettors can place bets on Eagles, Steelers, and Penn State football games." He adds, "And, with the popularity of online casinos holding even as retail casino customers return, the state's gaming industry is in relatively good shape." Typically, when September arrives, the dry spell ends as bettors place large wagers on football games after having not much to choose from in sporting events with high rates of return and decent odds. Sure, there are events to wager on, but football is the main attraction.
Online Betting Continues To Explode
Stats from the Pennsylvania Gaming Control Board show that from the ten casino operators in the state that offer online gambling, the total revenue collected for May was $101.3 million. Breaking that down further, online slots brought in a total of $67.2 million, online table games collected $31.4 million and online poker saw $2.6 in revenue. As mentioned above, Hollywood Casino and Rivers Casino Philadelphia led the way online. Valley Forge Casino Resort was third with $16.3 million in online revenue with $8.7 million from online table games and $7.5 million from online slots. Mount Airy Casino Resort was fourth with $6.3 million ($2.5 million from online slots and $2.3 million coming from online poker), Parx Casino was next with $3.9 million, with $3.5 million of that generated through online slots. Mohegan Sun Pocono was sixth with internet gaming revenue of $1.9 million, the majority of that, $1.6 million, coming from online slots. Farrah's Philadelphia was next with $1.8 million, where online slots generated $1.4 million of that total, Wind Creek Bethlehem followed with $1.2 million in internet revenue and slots bringing in almost $1.1 million of that total. At ninth place was Presque Isle Downs and Casino with $812,821 and $548,660 from slots. The last of the ten sites was Live! Philadelphia with $648,424 in internet gambling revenue where $601,033 came from online slots.
Final Thoughts
COVID-19 interrupted all our lives in one way or another. The timing of restrictions and closures had a huge impact on the gambling industry in many states across the country. In Pennsylvania, online gambling options gave bettors a place to go and still experience some form of normalcy when their favorite venues were shut down. Now, a year later, those very sites that were closed are seeing a return of their regular gambling patrons. While, at the same time, online venues have experienced an increase in revenues as bettors find the convenience of gambling online from the comfort of their homes to their liking. As a result, online gambling venues were able to weather the COVID-19 storm far better than land-based casinos.
With restrictions lifting almost daily at brick-and-mortar casino sites, including capacity limits that cut into their revenues severely, gamblers now have many choices available to them. Although the excitement and social interaction of playing the slots or table games at a land-based casino can not be fully replicated online, some very intriguing alternatives come close. What does all of this mean in Pennsylvania? Quite simply, the gambling industry had built up some momentum that got derailed during COVID closures and restrictions. Now, with the internet gambling industry picking up steam, it is safe to say that the rest of the Keystone State's venues will be jumping on board and following that trend into success. The revenue figures back this up. Without internet gambling, the state's gambling industry would have suffered a bigger blow than it did.