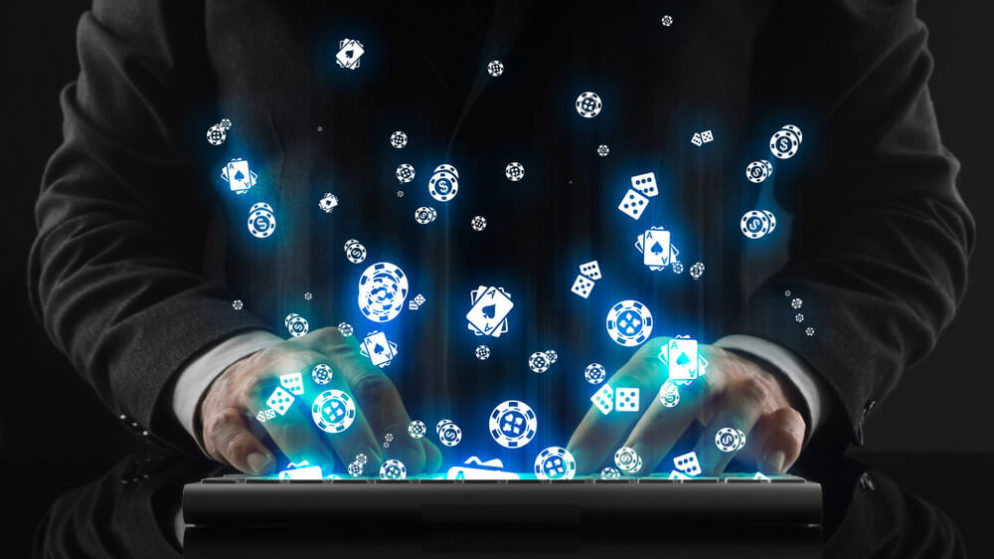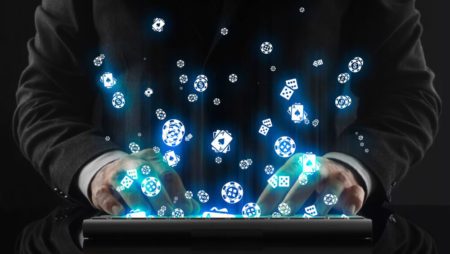 So you think you are pretty good at poker and want to attempt to flip it into a career, or at least a part-time income? Well, that's a great idea and one thing you will need to help you achieve this goal is some poker software that can help you hone your skills. As it turns out, there are several tools at your disposal designed to help you improve your game. However, as good as they are, none of them will change your fortunes overnight but over time, you could see that your abilities have improved to the point where you have become a formidable opponent. So, without further delay, let's explore some of the top poker programs out there that can help your game.
Poker Tracker 4
If you are not already using a tracking program, you can easily bet that everyone else in the poker room you are is or has been at one time or other. What Poker Tracker 4 does is it processes raw hand files following each hand you play. The information gathered is in a text file that offers you advice on everything that happened in a specific hand. This includes the time, date, titles of the players, the heap sizes, and the action that took place in the hand. By analyzing this data, you will gain a better understanding of why certain actions took place, how your actions could have been altered for a different outcome, and countless other useful bits of information.
Table Scanners
Primarily designed as a tool for beginners, Table Scanners are useful in many different ways. What they are designed to do is help a player locate tables that contain weaker players. Just be aware that some online poker apps restrict the use of table scanners made by some poker software providers but if you are seeking opportunities to beat players with less skill and use the experience for practice before you move up to poker rooms with advanced players, then you will get a lot of use out of this kind of poker tool. By finding and playing weaker players, you can hone your skills to where you can easily advance to play much stronger players.
Pokersnowie
This poker tool utilizes the power of artificial intelligence (AI) based on the GTO (game theory optimal) poker theory. With the assistance of AI, decisions are made and your game is analyzed. Pokersnowie will show you a perfect view of how optimal you are playing and what lines you should be taking following the theory. This tool won't show you how to exploit players with lesser skills than you but it will assist you greatly in the application of poker fundamentals. You can import hands you have played and the tool will examine them and tell you how you should have played them for better results. Great for developing strategies that can win your hands. 
Stars Helper
Where this poker software gives you an advantage is that it converts all values on the table into big blind counts. It provides you with data such as your stack and the stack sizes of everyone else at the table in big blind terms. The total pot is shown as a big blind count and instead of betting money, you can bet BB count instead. So, essentially, Stars Helper lets you play poker without seeing money figures which may improve your strategies where cash values can hamper your betting skills. In other words, without being money aware, you can concentrate on developing those moves you need to make if you wish to improve your game playing.
GTO Trainer Tool
This trainer tool is a must-have in that it provides you with just about everything you need from a standalone poker software program. That means this tool will give you the ability to test just about every possible situation for any hand. It will also give you bundles with pre-calculated plans that can be applied to different matches and circumstances which brings a vast library of information to your fingertips. With all data based on the GTO theory, this trainer tool will not only help you to make better poker decisions, but it will assist you with improving your game playing action through the access provided to various hand suggestions.
PIO Solver
If you are looking for a poker tool that analyzes GTO strategy in head's-up play, then you need to take a look at PIO Solver. This is probably one of the most advanced poker software programs available as it will show you what hands to bet or to check in virtually any possible situation. Within the program, you can assign your ranges and the software will take care of everything else. What makes this such a valuable tool is that once you give it parameters to work with, you will receive solutions that are more realistic for your specific use. In other words, you can program the software to give you choices based on what is happening in your gameplay.
Advanced Poker HUD
This software program doesn't have the word "advanced" in it for no apparent reason. That's because this tool will show you with a color-coded system the mistakes that your opponents are making so that you can adjust your strategy on the fly. Some pop-ups appear that will highlight specific errors made by others at your table and reveal which players are making the most mistakes. The stats available will tell you how your opponents are playing in general as well as how they are playing against you. If you plan to crush opponents whenever possible, Advanced Poker HUD will give you the ammunition you need to make that happen.
Summary
Poker is a challenging game but it is also a fun way to earn a few extra bucks online. If you are a player who wants to improve your skills so you can take on some of the bigger players at tables beyond the beginner stage, then you will want to add a poker software tool or two to your training program. The list above is far from complete but gives you an idea of some of the options available to you to help you improve your poker strategies.