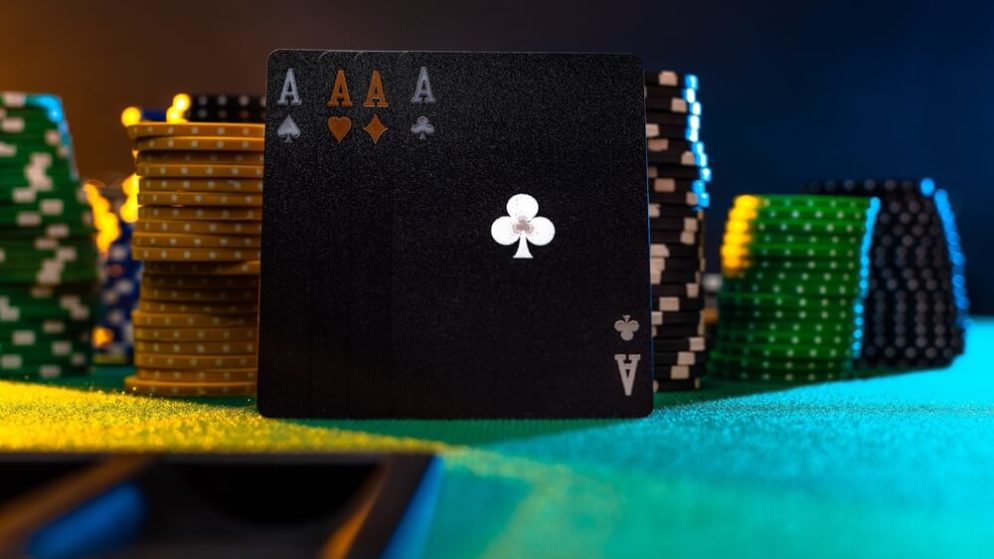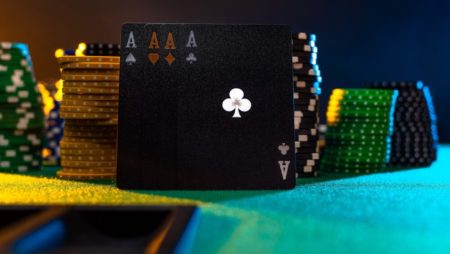 Most modern gamblers now prefer live casinos as a substitute for traditional internet casinos and traditional land-based ones and it is easy to see why. Not only are live casinos more visually appealing and engaging, but they are also more suited to the digital times we are living in. 
One brand that understands the value of live casino gaming is Real Dealer Studios, which recently added a brand new celebrity-hosted blackjack game dubbed Vinnie Jones Blackjack. Vinnie Jones Blackjack is a mixed-media, members-only game that allows punters to place real-money wagers. 
In Vinnie Jones Blackjack, participants are immersed in a members-only club setting where Vinnie acts as the VIP dealer. In the members-only section, Vinnie responds to each of the moves that the participant makes, dealing the next appropriate card and throwing in his twisted humor to make for engaging and exciting gameplay.
Vinnie Jones Blackjack comes with several notable features including insurance and 21+3 side wagers. It also has a 6-card Charlie rule which states that if a participant gets to a particular number of cards, typically 5-7 without busting, that participant is automatically declared the winner of the game. This is referred to as a 'Charlie' in the industry.
Vinnie Jones Blackjack follows the debut of Vinnie Jones Roulette, which was released earlier this year. Both Vinnie Jones Blackjack and Vinnie Jones Roulette are exclusively accessible from Games Global. Created in 2021, Games Global has quickly become a leader in iGaming. 
Vinnie Jones Blackjack was Real Gaming's first celebrity blackjack title created with Real's popular film approach. When participants play, they can interact with Vinnie Jones one on one as though both the player and Vinnie Jones are hanging out in a real-life setting. 
Vinnie Jones Blackjack was a revolutionary product because, before its release, there hadn't been any product of its kind in the gambling market. Vinnie Jones' games stand out owing to the personal level of interaction but the celebrity wow factor helps too. 
By including a celebrity in its game, Real Dealer Studios is successfully blurring the line between iGaming and film productions. Vinnie Jones has been included in the game thanks to a process that was conceptualized by RNG known as cinematic RNG. Typically, Cinematic RNG relies on cinema-like recorded videos that are then integrated into an RNG-based background.  
Vinnie Jones Roulette and Vinnie Jones Baccarat are the first games in the Vinnie Jones series to be released. The studio expects to debut more Vinnie Jones games this coming November, as well as early 2023. Not too long ago, Real Dealer announced the debut of its 3rd Vinnie Jones title named Vinnie Jones Stories Roulette.
Like the titles before it, this new roulette title features Vinnie as the star- no surprises there. However, this new title combines elements of celebrity interviews and traditional roulette gameplay. In the game, Vinnie answers questions about his latest antics, his life, as well as his career alongside his co-host Racheal Bower who is in charge of spinning the roulette wheel.
The interview questions asked range from his time as one of the top defensive midfielders in the English Premier League. 
The longer a player spins the wheel, the higher their chances of winning while learning as much as they can about Vinnie. For Vinnie Jones fans, this is an opportunity to get up close and personal with the star as one listens to his funny and crazy stories.  
Real Dealer Gaming is quickly making a name for itself
Global Gaming is perhaps best known as the owner of Microgaming's expansive and popular progressive jackpot network, its slots, the brand's development studios, as well as most of its other properties and game studios. In particular, Games Global boasts more than 50 partner studios that are located all over the world in at least 25 countries.
Games Global first announced that it would be taking over Microgaming's assets in November last year. Among Games Global's exclusive studio partners include Alchemy Studios, Slingshot, Triple Edge, Gameburger, and more. More than 1000 casinos all over the globe currently carry more than 3000 casino gaming titles.
What's so unique about games created by Real Dealer is that all the games are created with a filmmaker's style. Real Dealer works closely with experienced directors, producers, as well as actors to develop a one-of-a-kind live gaming experience while introducing punters to fresher ways of gambling.
The result of hiring professionals is content that has a cinematic and Hollywood-like experience but in a live casino setting. Despite the amount of production that goes into game development, Real Dealer always makes it a point to deliver seamless video streaming, stable gameplay, as well as excellent sound quality.
Real Dealer is headquartered in Malta but its primary studios are situated in Estonia. As the first casino provider to utilize film directors and producers in a live casino environment. Real Dealer also frequently offers personalized experiences for punters in luxury private rooms. Over the years, the brand has made a name for itself by repeatedly increasing its game collection and re-creating old casino classics with modern RNG technology.
Aside from creating an all-around more exciting experience for modern punters, Real Dealer is also opening up the door for the development of some amazing new concepts.  Furthermore, the superiority and realism in the Vinnie Jones titles are stellar, which allows gamblers to have the best viewing and playing experience possible.
Final Thoughts
Real Dealer Studios' games are clearly in a class of their own. All operators network-wide now have access to these new Vinnie Jones-branded titles. However, it should be noted that for a limited period, the Vinnie Jones titles were exclusively available on limited sites including Betway.
By featuring the ex-Wimbledon soccer player in a high-end setting with Jones himself playing the role of the dealer, Real Dealer Studios are helping to take the casino gaming industry and its content to the next level. Indeed, Real Dealer Studios is taking computer-generated graphics to the highest level- and we're glad to see it.