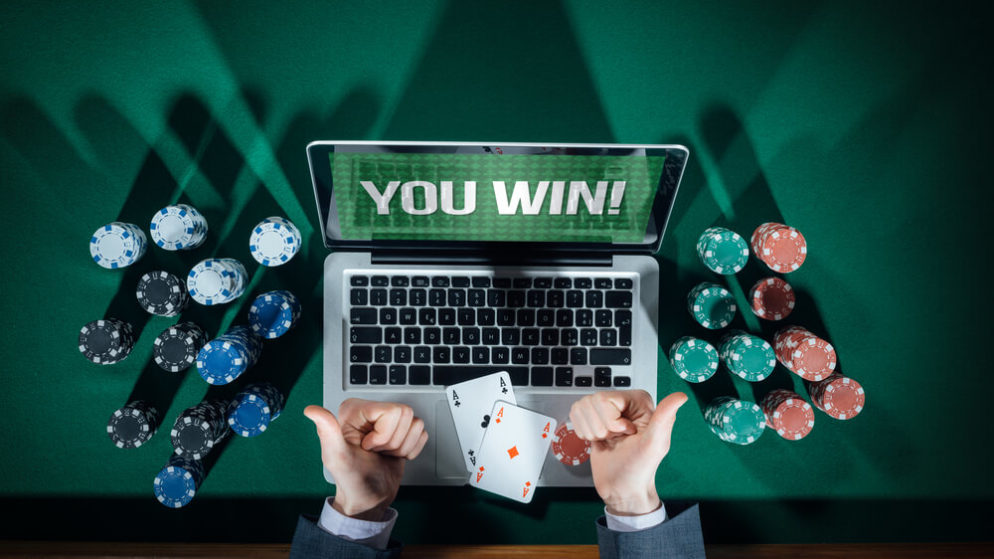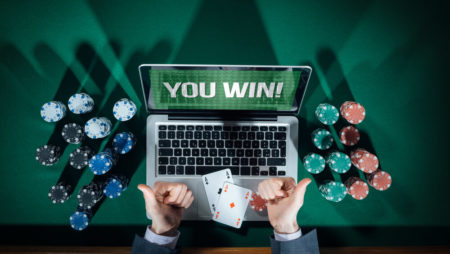 PokerStars is gearing up for expansion in 2023. Not too long ago, the established online poker operator received approval to debut multi-state online poker in both New Jersey, as well as Michigan. 
The Michigan Gaming Control Board approved Flutter, which owns and operates PokerStars, and its tribal casino partner the Little Traverse Bay Bands of Odawa Indians to merge their player pools. Thanks to this approval, PokerStars MI and PokerStars NJ will both pool their poker players starting from January 1st this year.
In May 2022, The Michigan Gaming Control Board approved the state to join the Multi-State Internet Gaming Agreement in May after the legislature passed a bill to allow MGCB to join the compact in December 2020. The bill which made all this a possibility was sponsored by Sen. Curtis Hertel before it was signed by Gov. Gretchen Whitmer later in December.
Language permitting multi-state online poker had been removed from the initial iGaming law that was signed in December 2019. By joining the pact, both New Jersey and Michigan will effectively double the possible pool of participants in multijurisdictional poker games. Not only will this lead to bigger cash prizes, but it will also make the game of poker more enjoyable.
Before the MGCB received the sanction to debut multistate poker, licensed operators in the state were forced to complete several important steps. For instance, before approval was given, all operators in the state were required to meet all conditions and requirements stated in the multijurisdictional agreement.
Approval for brand-new poker platforms also had to be given. Existing platforms interested in joining the compact were also asked to modify their platforms in readiness for the influx of new customers. Before PokerStars was approved, therefore, it was forced to invest heavily in new remote gaming systems and software.
Before any new suppliers can be allowed to offer services linked to multi-state poker, the supplier in question must also obtain new iGaming supplier licenses, as well as register with the MGCB. Although PokerStars is the first to join MSIGA in Michigan, it is likely that more operators will be approved to join the compact once they meet the conditions discussed above.
Now that PokerStars has officially been approved by the gaming authorities in both states, it stands as the only poker operator in the country that's approved to run multi-state online poker games that involve Michigan. Michigan's other licensed casino operators, namely BetMGM Poker MI, and WSOP MI are yet to receive approval from the Gaming Board.
WSOP, which has an agreement with the Grand Traverse Band of Ottawa and Chippewa Indians, as well as the MGM Grand Detroit also both have the authorization to operate in Michigan. However, the two are not allowed to take part in multi-state poker. 
Now that poker players in Michigan will be allowed to merge pools with poker players from New Jersey, poker fans are looking forward to one of the most exciting years in professional and tournament poker. For years, poker players in Michigan have been demanding the debut of multistate online poker. 
As such, this is certainly a momentous milestone for the brand and poker players in the 2 states.  Anyone that has experienced poker tournaments before understands just how frustrating it can be to deal with inadequate poker player pools, which is known as liquidity in tournament circles. Thanks to multi-state online poker, this issue will be partially alleviated for punters in Michigan and Garden State.
New Jersey has a lot more experience
Although Michigan joined the multi-state online poker compact in 2022, New Jersey joined the compact much earlier in 2017. New Jersey still stands as the iGaming state with by far the largest potential for multi-state poker having legalized online casino gaming in 2013. Plus, New Jersey is one of the most profitable iGaming states in the country.
Case in point, just recently in November 2022, online casinos in New Jersey managed to produce $146.2 million in November. This was a growth of more than 23% compared to the $118 million that was produced during the same period last year. For the year to date, online casinos and their partners have managed to generate a combined $1.51 billion, which is remarkable, to say the least.
Since joining the pact, pooling players with others in Delaware and Nevada has allowed the state to grow its yearly revenue, attract new customers, as well as create new and exciting opportunities for all poker players and iGaming operators. 
While the interstate compact was great news for the poker industry, the benefits also extended to digital slot players in New Jersey. Under the agreement, online casinos in New Jersey are also allowed to link their progressive jackpots with punters across the pond in Delaware, as well as New Jersey. 
Which state will join the compact next?
In the past, several experts have predicted that Pennsylvania could just be the next state to join the compact. However, the Keystone State hasn't made any indications that it will join the compact in the future. Pennsylvania already has a thriving online casino gaming and sports betting industry. 
However, the state doesn't seem too keen on sharing its revenues with any states in the compact that might be underperforming. Several other smaller states remain open to joining multi-state poker including West Virginia and Connecticut. Both Connecticut and West Virginia, though small have small customer bases and would benefit from a much larger pool of customers compared to larger states that boast higher populations.
Final Thoughts
Game liquidity has the potential to change the US poker market for the better as pooling resources across multiple jurisdictions would help to greatly enhance the user experience. Typically, poker tournaments are greatest when participants are exposed to numerous competitors that come with varying levels of skills to contend against. 
In cash games, having access to a larger pool of poker players also allows operators to offer more games at different price points. In the future, more states are expected to join multi-state poker as the association continues to welcome the interest of any additional jurisdictions.