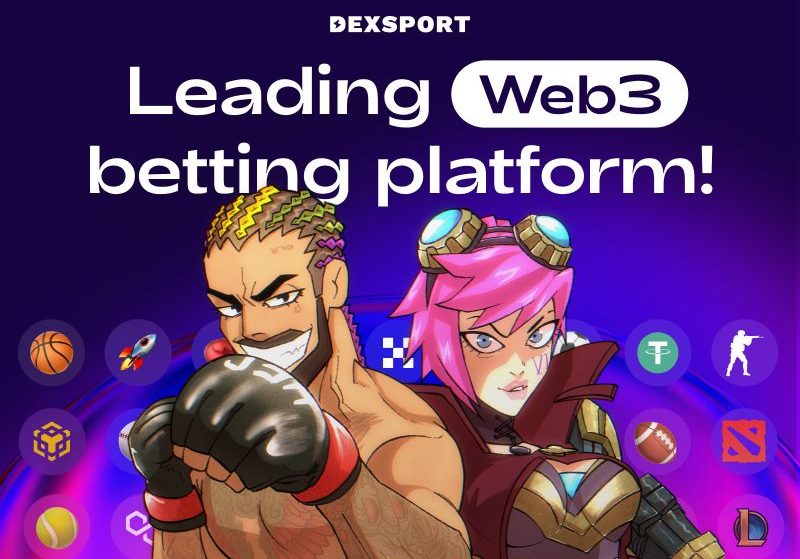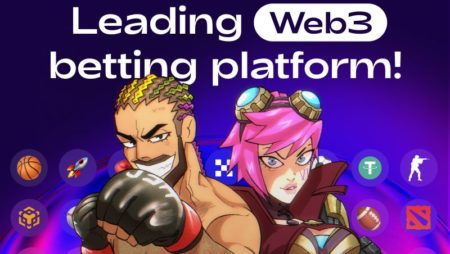 Do you enjoy sports betting? You're certainly not alone. Everyone loves a good wager, whether you're looking to bet on the latest big game or making a serious long-term bet. The sports betting industry was estimated to be worth $83.65 billion in 2022 and is expected to reach $129.3 billion by 2028.
However, the traditional sports betting industry is known for its lack of transparency, fairness, smooth user experience, and sometimes rigorous registration process, and many times. This may frequently leave punters feeling disgruntled, which is why newer alternatives are ready to emerge. Like virtually every other industry in the world, Web3 is now making its way through Dexsport into sports betting to revolutionize the sports betting world.
Dexsport is a Web3-based platform focused on democratizing the sports betting process by demonstrating to customers that betting may be straightforward and honest with blockchain technology. The platform is built on the Binance Smart Chain and allows users to use cryptocurrencies for anonymous sports betting and play-to-earn betting on fast-paced dice or crash games.
How Dexsport addresses the inefficiencies of traditional betting platforms
You're probably already familiar with the drawbacks of traditional betting, particularly inefficiencies relating to transparency.
One of the major selling points of this platform is the ability to start offering users the full betting experience without asking for their personal information. It does this by only asking users to connect their existing cryptocurrency wallet to the platform to start betting. No waiting for approvals or invasive verification processes.
Traditional gambling sites are known for sometimes ripping off users with man-in-the-middle attacks or deactivating accounts at random. Dexsport's automated smart contracts make it easy to track bets since all bets are stored on the blockchain. There's also a live summary of the bets placed by other users on various blockchains and pools supported on Dexsport.
In some countries, payment gateways for deposits and withdrawals can be slow and expensive due to transaction fees and processing times. Thanks to blockchain technology and crypto deposits, all transactions on the Dexsport platform are instant, secure, and verifiable.
Exploring the Dexsport platform
Dexsport's website encapsulates traditional online bookmakers' features with a user-friendly menu system and quick betting placement. There are a variety of betting options available and no betting limits. The betting options include soccer, tennis, baseball, basketball, boxing, MMA, handball, rugby, American football, snooker, and esports like Dota 2 and Valorant. There's also a fast-paced section with dice and crash games where users can place bets.
The user interface is simple and intuitive, making it easy to place bets, track winnings, check out odds, and follow up on results without deep knowledge of blockchain or cryptocurrency.
The betting functionality on the platform works with the use of a liquidity pool. All the funds deposited on or withdrawn from the platform pass through the shared liquidity pool. All the deposits made on the platform are added to the pool, while the withdrawals are subtracted. Users can bet on up to 15 cryptocurrencies across four blockchains and pools (BNB Chain, Polygon, OKC, and Avalanche).
Dexsport has a team of customer support members available to answer any questions about the platform or help with any technical issues. Even better, they can be reached quickly and easily through social media platforms.
Joining Dexsport couldn't be simpler. Visit Dexsport.io and have a readily available decentralized wallet (most likely Metamask or OKX wallet) readily available. Once your wallet is set up and connected, you can start betting with no limits.
DESU Token
DESU is a tradable crypto token native to the Dexsport platform. This token can be used to place bets and acquired on PancakeSwap or through promotional offers and rewards. DESU holders have DAO voting rights for the platform's development. You can find it via its official smart contract address: 0x32f1518BaAcE69e85b9E5fF844eBd617c52573ac.
Summary & Verdict
Betting in Web3 is positioned to have a larger share of the gambling sector, which is continuously expanding. Visit Dexspot.io and follow on Twitter, Telegram, Discord, LinkedIn, and Instagram to learn more about how the platform is a game-changer for sports punters.