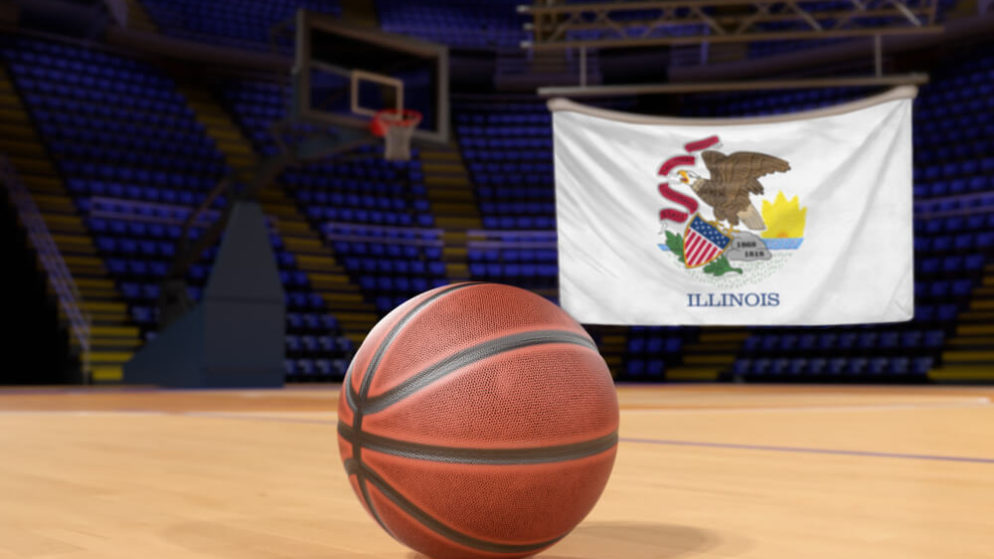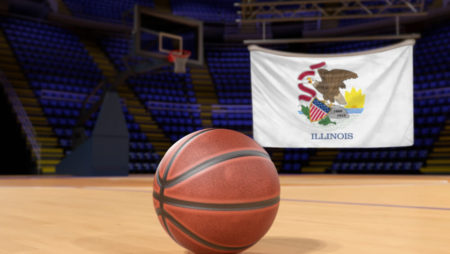 Illinois continues to set the pace on the sports betting landscape in the US. Although there have been additional states that legalized sports betting since Illinois opened its first legal land-based sportsbook in March 2020, all eyes are watching what happens in the Land of Lincoln. A lot has happened in the past 15 months, including a pandemic that likely helped online sports betting explode in the state. Here are five things you probably don't know about the online sports betting market in Illinois.
1 – Illinois Was The #2 Sports Betting Market In April 2021
Although we are approaching the end of June, the most recent stats available for sports betting in the US are from April 2021. It was at that time when New Jersey had the top spot in the nation and Illinois was holding down second place. Both states were the only two that month to top $500-million in wagers with Illinois reporting a total handle for the month of $537.2 million. A total of 95.5% of those wagers, a figure of $513.2 million, were online wagers. As impressive as the April handle was, it was also a drop of 15.2% from the record-setting handle Illinois reported from March 2021. That was when the state produced $633.6 million in wagers. As for actual revenue, the April handle created $43.6 million in adjusted gross revenue. That's down from the March figure of $44.3 million. Still, the April handle in Illinois generated $6.5 million in state taxes and $527,100 in municipal tax revenue.
2 – The Drop In Betting During April Is A Seasonal Thing
Sport bets typically hit the skids in April and don't normally rebound until the start of the football season. All you have to do is look at the average professional sports calendar to see that there is not really all that much in the way of major sporting events scheduled in that seasonal window. And let's be honest about it. Football is king when it comes to sports betting. With SuperBowl being the biggest betting day of the year, it sort of makes sense. But will Illinois get through the slow season? According to PlayUSA Network Analyst Jessica Welman, "Illinois is proving to be remarkably resilient as a market, overcoming the inconvenience of in-person registration at least temporarily." She added, "A concerted push before in-person registration went into place likely helped lessen the short-term effects, but it will be difficult for Illinois to keep pace with the nations' top markets over the long term."
3 – A Partial Ban On College Sports Has Been Removed
Illinois state regulators have recently back-pedaled on a plan to restrict in-state wagering on college sporting events. By removing part of the ban, the government has provided retail sportsbooks with a glimmer of hope when the college football season kicks off. However, the ban has not been lifted for online sports betting which will likely have an impact on the change. PlayIllinois analyst Joe Boozell says, "The change is a positive one, but it won't make a significant difference in the short-term." He adds, "Illinoisans overwhelmingly place their bets online so, any change that only affects retail betting will be limited in its impact. Hopefully, this will be an incremental step toward lifting the ban entirely."
4 – Online Sportsbooks Are Partnered With Casino Operators
Well-known online sportsbook retailers have to partner with land-based casinos in Illinois. BetRivers was the first online sportsbook in the state launching on June 18, 2020, and is partnered with Rivers Casino Des Plaines. DraftKings entered the market on August 5, 2020, and is partnered with Casino Queen in East St Louis, Illinois. They were followed by rival FanDuel which went live on August 31, 2020, and is partnered with Fairmount Park Racetrack in Collinsville, Illinois. PointsBet entered the Illinois market on September 12, 2020, at Hawthorne Race Course. William Hill joined the pack on September 15, 2020, and is partnered with the Grand Victoria Casino in Elgin.
5 – Sports Bettors Have A Huge Selection of Choices
When it comes to what a sports fan can bet on in Illinois, there isn't much that a gambler can't put money on, except for the partial ban on college sporting events. However, online wagering for Illinois professional sporting teams is pretty much wide open. There are no restrictions on wagers placed on the Chicago Bears (National Football League), Chicago Bulls (National Basketball Association), Chicago Cubs or Chicago White Sox (Major League Baseball), Chicago Blackhawks (National Hockey League), and Chicago Fire (Major League Soccer). But that's not all. Illinois bettors can wager on the Olympics and various other sporting events.
A Few Extra Things
There are a few additional things to know about sports wagering in Illinois. For example, events such as award shows and political elections are not the types of competitions that would be considered a sporting events and therefore cannot be bet upon. Bettors must be at least 21 years of age to place a bet legally and Illinois residents much place their wagers while they are physically within state borders. Online sportsbooks have geolocation technology that can identify where a bettor is when they place a bet. Should that gambler be outside of the state, either that bet will not be processed or the sportsbook will block access to their site until the registered bettor re-entered the state?
Conclusion
The Land of Lincoln is a very popular state for online sports wagering. Since it was legalized just over a year ago, the state has continually set record handles generating significant funding for government-approved revitalization programs. There is no doubt that the progress made in Illinois is being watched closely by other states planning to legalize all forms of sports betting. It is a huge revenue generator that will help Illinois rebuild its economy. And after the kick most states have experienced as a result of the pandemic, the timing of legalized sports betting in Illinois couldn't have happened at a better time.