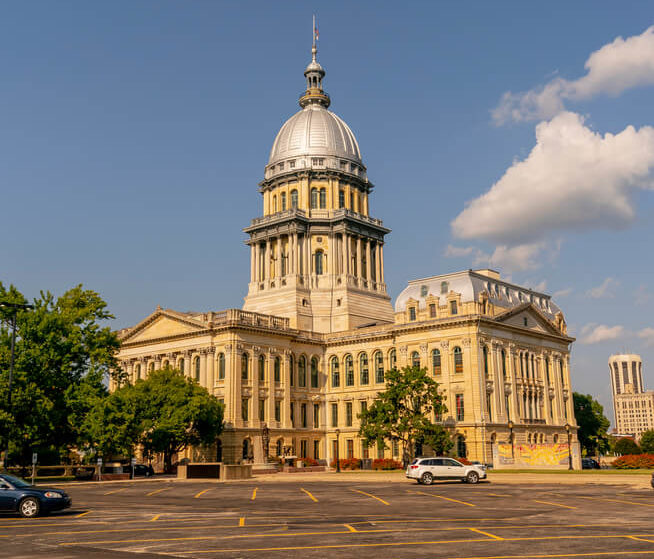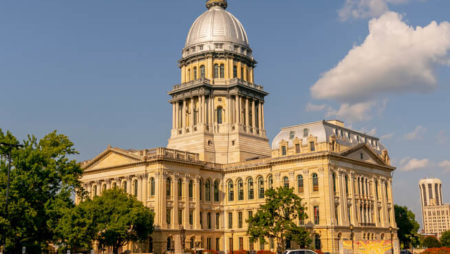 The Illinois Department of Human Services has launched a yearlong study on gambling addiction in the state. The announcement comes just months after the legalization of sports betting in Illinois.
Currently, anyone 21 and older within the borders of the state goes to a sports betting website or app like FanDuel, and place a wager in less than a minute. This easy access to gambling has led addiction experts to predict a huge increase in problem gambling in the next few years.
"We haven't seen an uptick yet, but we expect to see an uptick in the coming year," said Bill Johnson, Administrator of the Illinois Council on Problem Gambling.
Johnson thinks this study is long overdue. "I know we haven't done a needs assessment since 1990, and I believe that was the last one in Illinois," said Johnson. "That was 30 years ago. And there's been so many changes in the types of gambling as well as the opportunities to gamble."
A Half Million Dollar Gambling Addiction Study
The Illinois Department of Human Services will use $500,000 of taxpayer money on the yearlong study to better understand problem gambling in the state.
Grace Hou, secretary of the Illinois Department of Human Services said, "Understanding the pervasiveness of problem gambling will allow us to target the communities that are disproportionality impacted by the expansion of gambling in the state."
Sara Bahn, a Behavioral Health Center Psychologist said studies that help medical professionals better understand addictions are always key. "I would definitely support any studies that give us the information we need to figure out where to go with helping any type of addiction," she said.
24/7 Gambling Addiction Help
Johnson and the Illinois Council on Problem Gambling have a 24/7 hotline for those suffering from gambling addiction. Johnson expects a big increase in call volume over the coming years due to legalized sports betting and other forms of online gambling, including poker.
Bahn thinks that easy access to gambling is a concern. "Just having something like online poker right in front of you, easily available and accessible," Bahn said. "Comfortability certainly plays a part in addictions."
The good news is, Johnson, says only around 2% of gamblers or people who are exposed to gambling becoming addicts. He hopes that this study can help curb that number, since exposure to online gambling is skyrocketing.
Poker Addiction
Poker is both a game of skill but also of luck. This uncertainty makes poker both fun but also highly addictive. When a player wins, it can be attributed to skill but when a poker player loses, it's all too easy to blame bad luck. That makes it too easy for a poker player to keep playing to the point of addiction.
Up until recently, poker players had to organize a home game, or go to a casino to play against others. But internet poker makes it possible to play against others, anywhere anytime. To make the situation worse, online poker sites offer faster play and multiple tables. This means a poker player can play more hands faster, increasing both the risk of addiction and losing big. For example, playing a hand of 'Texas Hold'em' takes five minutes in person but online it can be played in less than 40 seconds. It's the easy play, sense of jeopardy, and the instant gratification that makes developing a gambling addiction even worse with online poker.
These are possible symptoms of poker addiction:
Irritability
Fatigue due to late night's staring at screens playing poker
Hiding the amount of money lost and lying about the amount of time playing poker
Spending family time, free time, and work time playing poker
Spending money needed for necessities on poker
The constant need to play just one more hand of poker
Feeling bad about playing poker but then playing again
Feeling guilty about the effect on your family but not stopping