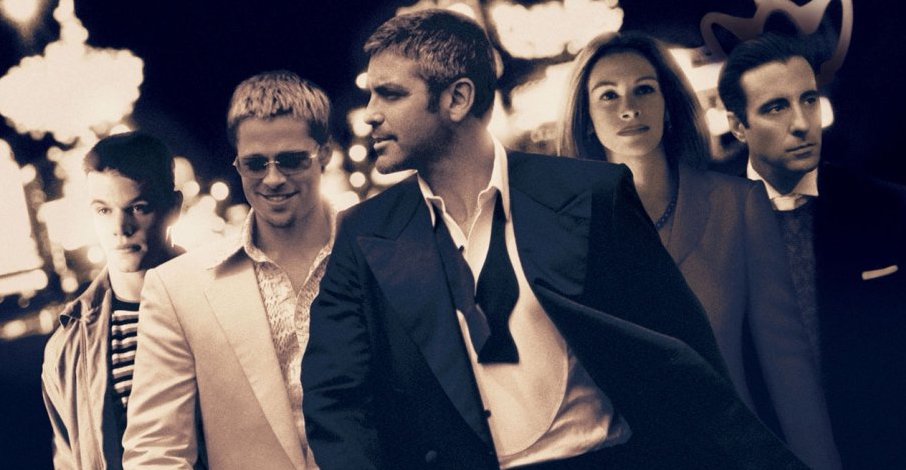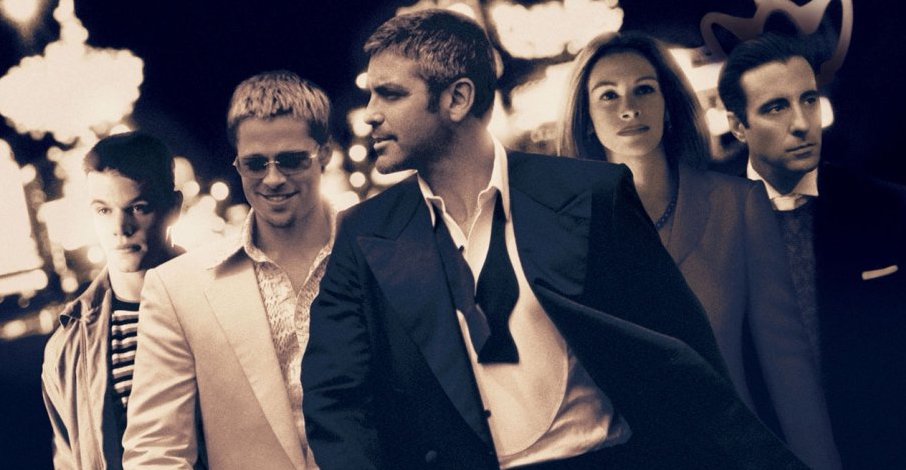 Sometimes we need to escape from our everyday lives: go for a walk, read a book, or watch a movie. If you're in the mood for a movie, you want to quickly pick the one to watch. Everyone loves an exciting and action packed movie. It's a little boring to watch someone be a goody-two-shoes, who's a lawful abiding citizen, has zero parking tickets, and just a lovely person. We see that every day in real life, and movies are our form of distraction. What we do love to feel and see is the thrill, risk, gambling. Imagine you had a bad day, and you want to distract yourself, shake it off and feel a little alive. To feel some excitement and adrenaline, you can hypothetically opt for a euroleague basketball betting. You impatiently wait for the result, to see if your prediction pans out. The same is with action movies – you want to feel the thrill of the plot, to see where it takes you. Ultimately, a good movie might lift your spirit.
So what plots do people like the most? Casino movies, of course! What's not to like? Dashing people, nice locations, the stunning atmosphere. Characters either have a genius plan, a heist intentions, or they're just having the time of their lives aka getting married, while being super drunk. It's both fun and uplifting. To make your movie choice easier, here's the list of top 7 casino movies.
Ocean's Eleven
Danny Ocean, a crook, does not even wait 24 hours after being released from prison before organizing the most complicated casino theft in history. He intends to defraud the three most successful casinos in Las Vegas of 160 million dollars. All of these casinos are owned by Terry Benedict, an elegant and vicious businessman who solely wishes to meet Danny Ocean's ex-wife, Tess. Danny assembles a team of eleven "specialists" in just one night to pull off this daring heist. A first-class card sharper, a youthful proficient pickpocket, and a great destroyer makeup Ocean's team. Ocean will have to put his life on the line to carry out this insane and intricate theft.
This one's a classic heist movie. You may have seen it, but it wouldn't hurt to watch it again. All three parts. By the way, "Ocean's 8" is sort of a spin-off, but with the all female cast. Their heist is pretty awesome too.
21
This movie is based on a true story of the MIT blackjack team. A couple of smart kids and their professor decided to cheat the system with mathematics, and earn money using their brains. They wanted to pull off the greatest con of all time by robbing the country's largest casinos for a huge sum of money. They made the decision to go to Vegas. Counting cards is prohibited, so they had to be creative. The 21 card game entails complex mathematical calculations, exceptional acting skills, and cold-blooded perseverance. A card player is a unique type of individual. The team was entirely absorbed with the game. Their virtuosity shone throughout their performance. They altered the game's course entirely.
Molly's Game
Molly Bloom, a sports magnate, decides to give up athletics and live a normal life after suffering yet another injury. As it turns out, the girl begins her career as a hostess at illegal poker games before eventually becoming the organizer of an underground casino where celebrities, millionaires, royal family members, and other fans can spend a lot in the blink of an eye. The movie is smart, interesting and thrilling. Keeps you on the edge until the very last minute.
Croupier
Jack Manfred is an ambitious writer who, in order to support his literary goals, takes a job as a croupier in a casino. With the same clinical detachment with which he approaches the drafting of his story, Jack observes the players. He never places bets himself, but when a seductive beauty and a casino regular enlist his help in a risky but potentially lucrative scheme, Jack believes he's in luck. He had no idea that the game's charms would soon fascinate him far more than he could have dreamed.
Hard Eight
John sat at the tavern's entrance, daydreaming about a cup of coffee, despite the fact that he had just lost all of his money. A compassionate gentleman named Sidney, who happened to be walking by, fed the poor man breakfast and explained to him how to win a lot of money at the casino during the chat. John became a first-class player under his tight, careful teaching methods, and the charming pair began to amass a "golden harvest" across the country. Everything was OK until John fell in love with Clementine, a waitress…and the plot thickens.
California Split
This movie is considerably old, it's a 1974 production, but it's not bad at all. In fact, the essence of the movie still applies to 2021.
The sacred cow of the American bourgeois landed under the distribution in this excellent parody – the player's luck, a big payout, which nearly no true Hollywood intrigue can do without. You can win a lot of money and still be miserable. Bill Denny and Charlie Waters are two pathological gamers who have had a lot of bad luck. After meeting by chance in a pub, they decide they need to work together and visit one of America's most opulent casinos. They will be able to defeat the great player Amarillo Slim there, but this will not bring them joy. However, in this masterful tale, the method is more essential than the outcome. Bill and Charlie play cards just because they like it.
Uncut Gems
Howard Ratner operates a tiny jewelry store in New York, which he opened in 2012. He is a big fan of the NBA and cannot imagine life without betting on games. As a result, he is up to his ears in debt and constantly conceals from creditors. One day, an accomplice brings a leading Boston Celtics player, Kevin Garnett, to his store, and at the same time a package with rare uncut black opals arrives from Ethiopia. Garnett, mesmerized by their brilliance, clings to this bit of rock, requests to borrow it for a few days, and pledges a champion ring. Howard promptly pawns the ring in a local pawnshop and wagers the proceeds on a Celtics game.
You may also be interested in reading our in-depth casino movie guide here.