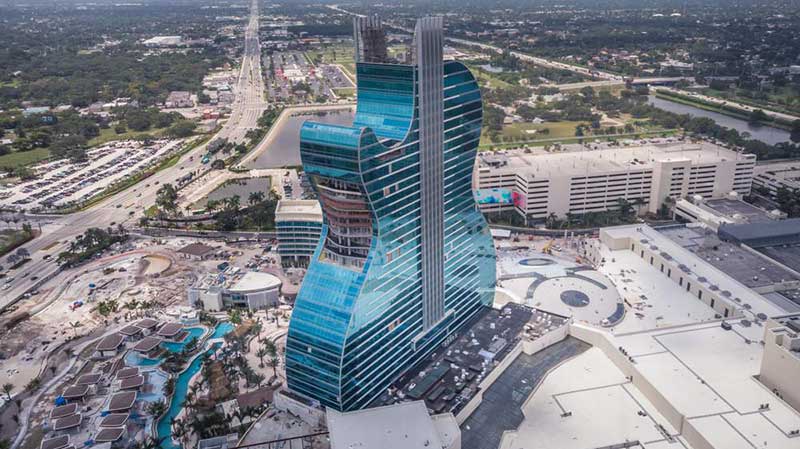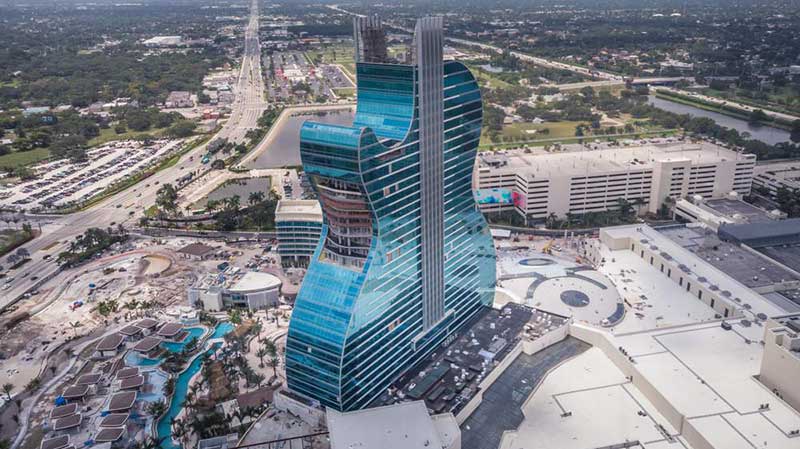 Las Vegas' iconic Hard Rock Hotel and Casino is expected to close for almost one year for renovations from February 2020, and remaining shut until renovations and a rebranding exercise are complete.
Initially, the Sin City hotel's management had planned to keep the hotel partially open for four months during renovations. This would have then been followed by a total shutdown for another four, but now they say this may not be "efficient from a construction process nor could we provide a hospitality service experience our guests deserve."
Renovations may take longer than planned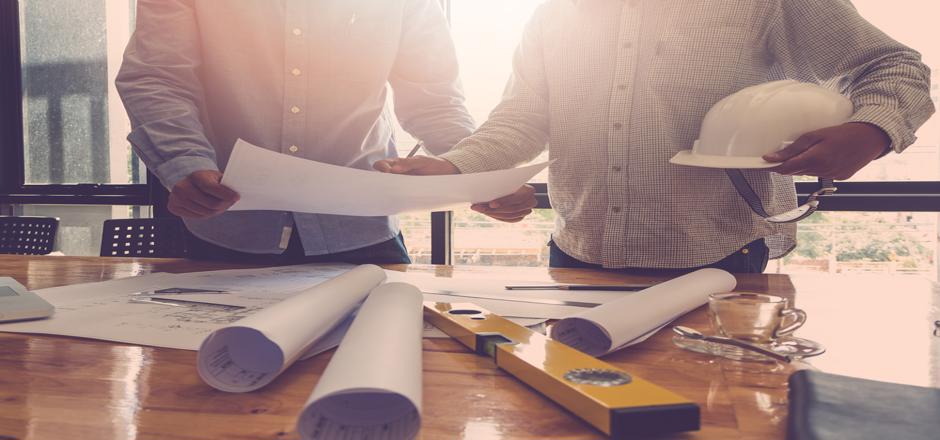 "Therefore, an approximate eight-month closure would be most efficient and ensure a timely opening prior to January 2021. We might be ready in October, but construction is an imperfect process," President and CEO of JC Hospitality, the resort's owners, Richard "Boz" Bosworth said in a media statement.
Closing a casino for renovations for that long is an uncommon strategy.  Other properties, such as the Palms and Park MGM, remained open during major renovations, the Review Journal reported.
The change in renovation plans has translated to more costs; the budget for renovations is now $200 million, up from $150 million.
Casino.org reported that the renovations will include improvements to the five-acre pool deck, and all of the hotel's 1,500 rooms will get a makeover.
Hard Rock Hotel's distinctive guitar-shaped entrance will be replaced by a "giant V", Virgin Hotels Las Vegas' logo.
The casino floor will be enlarged and upgraded. New restaurants will open, and conference space will get expanded.
The Hard Rock is located on some 17 acres at Harmon Avenue and Paradise Road. It opened in 1995. It is expected to close after the Super Bowl which is to be played on February 2 at Hard Rock Stadium in Miami.
Before shuttering operations, the hotel will host live performances by Cake & Ben Folds, Greta Van Fleet, Daughtry, Stone Temple Pilots and comedian Demetri Martin.
Rebranding exercise
When it reopens, Hard Rock Hotel and Casino will be known as Virgin Las Vegas, following its acquisition by the Virgin Group last year. Virgin partnered with a group of hedge funds and property developers to acquire Hard Rock Hotel.
Richard Branson, head of Virgin Group, declined to reveal how much they had paid for the iconic Las Vegas joint.
"Virgin Hotels Las Vegas promises to be one of the most exciting, vibrant, and anticipated properties to open in Las Vegas in years," Bosworth added.
What about the workers?
With the Hard Rock being shut for longer than planned, the question is: what happens to the hotel's 1,850 workers.
The hotel has come up with an incentive for the workers to hang around, known as the "Stick Around and Come Back" program. This is Virgin Hotels Las Vegas' attempt at "keeping the band together."
Staff members who are still employed by the hotel when it closes next February will be paid a retention bonus in a lump sum, up to 10 weeks of payment.
"While many employees are sure to find work elsewhere, those who want to work in the new Virgin Hotels Las Vegas property will not be required to interview again for their previously held jobs. The employees — all hourly gaming, non-gaming, union, and non-union employees — will all be recalled. The ownership group and operating partners are committed to paying them to return and we want them to return," Bosworth said.
As part of the Stick Around and Come Back plan, Virgin Hotels Las Vegas will offer employees the opportunity to participate in wellness workshops, lifelong learning classes, and social mixers during the period when the hotel is under renovations.
University of Nevada Las Vegas associate vice provost for faculty affairs, David Schwartz, seems to think that this could be a brilliant idea.
"It may go beyond the dollars and cents. This may help build goodwill for the new property and ensure that they have an experienced staff when they reopen," Schwartz told the Review-Journal.
Union Gaming analyst, John DeCree was quoted saying the Stick Around and Come Back program "made sense" for Virgin Hotels Las Vegas, considering the low unemployment rates in Las Vegas and increased competition from other companies such as Colorado-based Monarch Casino Resort Spa and Resorts World, which is set to open next year. DeCree said that without the retention program the new hotel could find itself in a position "where it's difficult to hire and fully staff" its casinos.
A brief profile of Virgin Hotels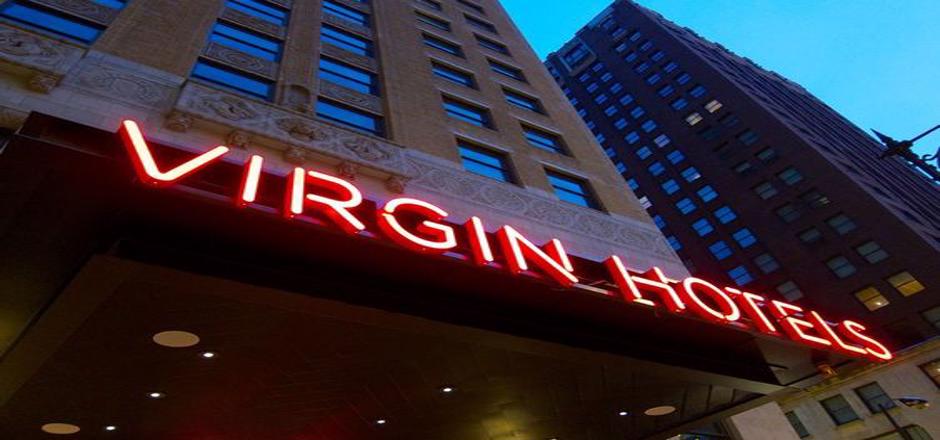 Branson, whose Virgin Group acquired Hard Rock Hotel and Casino, has a networth of more than $5.1 billion. He founded the diversified Virgin group, which controls more than 400 companies in various fields, in the 1970s.
Casino.org reported that this will be Virgin Hotels' first foray into the casino market.
However, Virgin Group, before the launch of Virgin Hotels, did launch an online casino, Virgin Games in 2003. Gamesys acquired the online casino in 2013, although it still continues to operate using the Virgin brand under license.
Virgin Hotels was launched in 2010. In October 2011, Virgin Hotels bought the 27-story Old Dearborn Bank Building in the Loop area of Chicago for $14.8 million from Urban Street Group LLC. On January 15, 2015 the first Virgin Hotels opened.
In its 2018 World's Best Awards, the Travel + Leisure website ranked Virgin Hotels Chicago as one of the top 10 hotels in the city.
U.S. News and World Report ranked Virgin Hotels Chicago as the 24th best hotel in Chicago and the 25th best in Illinois. The hotel received good reviews for its innovative features and its fun and stylish decor
In February 2019, Virgin Hotels opened Virgin Hotels San Francisco. The hotel was described as a mix of San Francisco's Victorian-era past, 1960s rock and roll era and 19th-century Britain.
Virgin Hotels was to open another hotel in Dallas Texas this year. Between 2020 and 2024, Virgin Hotels hopes to open other hotels in Nashville, Tennessee, New York, New Orleans, Louisiana, Silicon Valley, California and Palm Springs, California.
Virgin Hotels plans to open its first hotel in the United Kingdom in Edinburgh, Scotland in 2021.