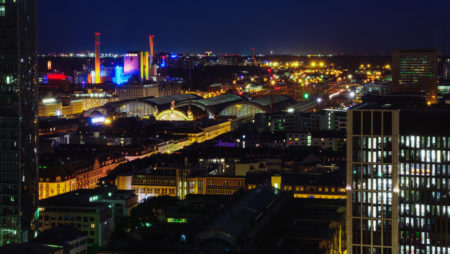 German gamblers have Ancient Roman soldiers to thank for bringing gambling into their part of the world. Gambling in Germany dates back several centuries when the Roman Empire took over the ruling power over Germanic territories. The Roman soldiers of the day were captivated by various gambling activities and wherever they went to raid a country or village, so did their gambling habit. You could say the Romans spread gambling across the continents like a disease. Moving fast-forward to modern times and we find that gambling in all forms still has a firm grip on Germans. However, the governing bodies that make and enforce laws have not always been fond of gambling. In this article, we will take a quick look at where gambling is in Germany and where it is going.
Two of The World's Oldest Casino Are In Germany
Casino Wiesbaden is the oldest casino on the planet. It was built in 1810. The original building structure dates back to Ancient Rome making it one of the oldest gambling venues in history. Architect Christian Zais designed the structure which includes statues dedicated to Greek mythology, chandeliers like no other, and various examples of mosaic art. The site has become a popular tourist attraction frequented by gamblers and visitors. The facility boasts over 200 slots, roulette, blackjack, and baccarat. The second-oldest casino in Germany was built in 1824 by architect Friedrich Weinbrenner. It is called The Kurhaus of Baden-Baden which is also a magnet for gamblers and tourists. Not only do these sites have amazing architecture, but they have kept up with contemporary interiors featuring the most current casino games available. So, in a way, a mix of old and new can be experienced.
World War 2 Changed The Gambling Climate
Germany experienced many changes to its society following the Second World War. Casinos that had been closed in 1872 were once again permitted to operate, although under strict regulation. By 1995, those restrictions were removed and a few years later the German government acknowledged that gambling was a lucrative industry. At one point, the government attempted to monopolize gambling in Germany but that did not last long once the European Union (EU) got involved. The EU pressed the need for free trade among its member countries and Germany came on board. This led to the ruling that both private companies and individuals in Germany could open gambling establishments. As they say, "and the rest is history." An explosion of gambling sites took place and the industry was once again strong and vibrant.
There Are Nearly 400 Gambling Establishments In Germany
Because gambling is legal in Germany, it is not hard to locate somewhere to go and place a bet or play a casino game. There are close to 400 gambling establishments already in operation in Germany. This is not just the total for land-based casinos, either. With most of the land-based casinos located inside resort hotels, other venues have appeared over the years. These include racetracks and cruise ships, both of which are extremely popular in Germany. Speaking of popularity, poker appears to be the favorite game of the average German gambler. This is why you will find a variety of poker games offered at any of the gambling establishments in Germany. The top favorite poker games currently in German casinos include Omaha, Seven Card Stud, and the worldwide favorite of Texas Hold-em.
The Popularity of Online Sports Betting
The EU stepped in once again, in 2006, to deal with sports betting that the German government had complete control over. Although the majority of sports betting venues in the country are government-owned, many have been established by private companies and individuals. As for online sports betting, this is still a new form of gambling in Germany. Considering no clear laws are governing this activity in Germany, bookmakers have taken advantage of the situation. Bwin, launched in 2007 and based in Vienna, is the first online gambling site in Germany and it has developed into a very popular place for German gamblers. Bwin permits live sports betting as the games are being played which got the company banned from attracting German gamblers. That ruling was overturned following a lawsuit brought on by Bwin.
The Internet Has Introduced Gambling To Many Germans
Online gambling has become very popular in Germany, and no wonder. Given the choice of being able to stay home and gamble versus having to get dressed and travel to the nearest gambling establishment, staying home near the computer is the big winner. It also means that online gambling has reached many new players that would not have considered setting foot into a land-based casino. With the legal age to gamble at a land-based casino set anywhere between 18 and 21 years, depending on the casino, the internet has provided gamblers of all ages with access to slots and games without the need to conform to a dress code – something enforced by land-based casinos. With online casinos offering special bonuses like progressive jackpots where the prizes get bigger and bigger until they are won, there are not a lot of ways that land-based casinos in the country can compete against that.
Final Thoughts
Although the gambling history in Germany has had a fair share of ups and downs, it continues to be a popular activity. Evidence of this comes from the early introduction of gambling to the region and that two of the oldest casinos in the world are still in operation in Germany. With the German government controlling a fair deal of gambling activity, there may not be many changes in the future. When you consider there are already nearly 400 venues to gamble at, plus countless online gambling sites, there is not much that can happen that will slow the industry down. That is unless there is another closure and that is unlikely. Mostly because of the attraction casinos have on tourists and visitors, but mainly because the revenue stream would be hard to replace with anything else.