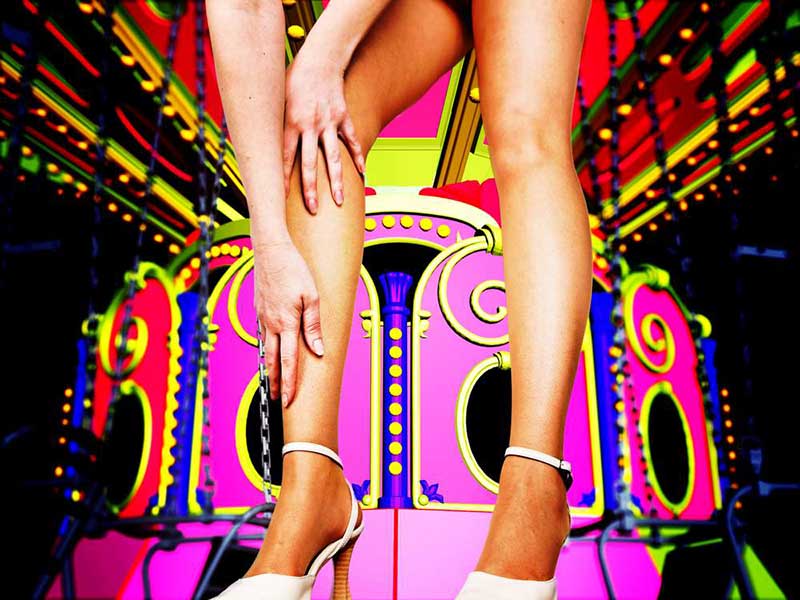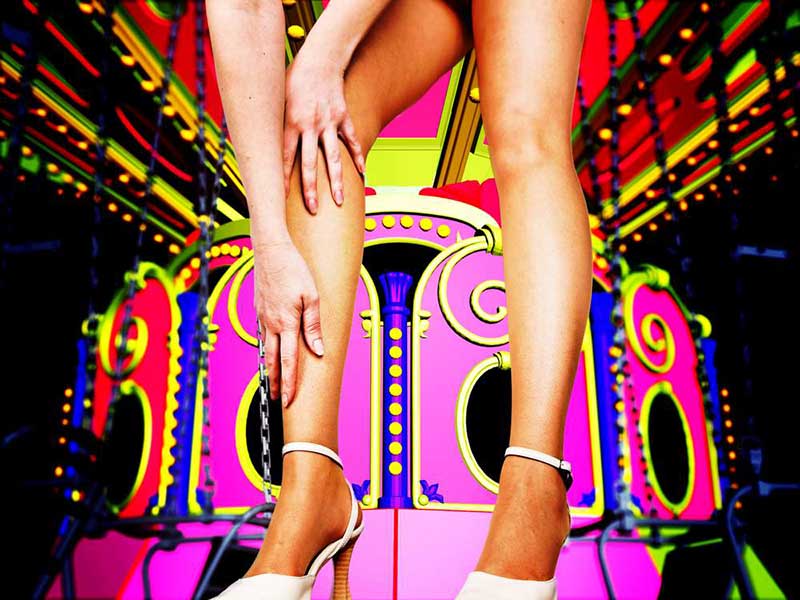 Known as the entertainment capital of the world, Las Vegas sure has a lot to offer when it comes to year-round entertainment. From magic shows to dance performances and even some off-Broadway musical options, there is quite literally something for everyone to enjoy along the incredible Vegas Strip. 
With so many options to choose from, however, prioritizing what you're going to see over the course of a few days isn't an easy task. 
This is why we've come together to create the ultimate list of the best shows in Las Vegas. With a little something for everyone, read on and find the places where you can book tickets for the shows that most speak to you from the list we've provided.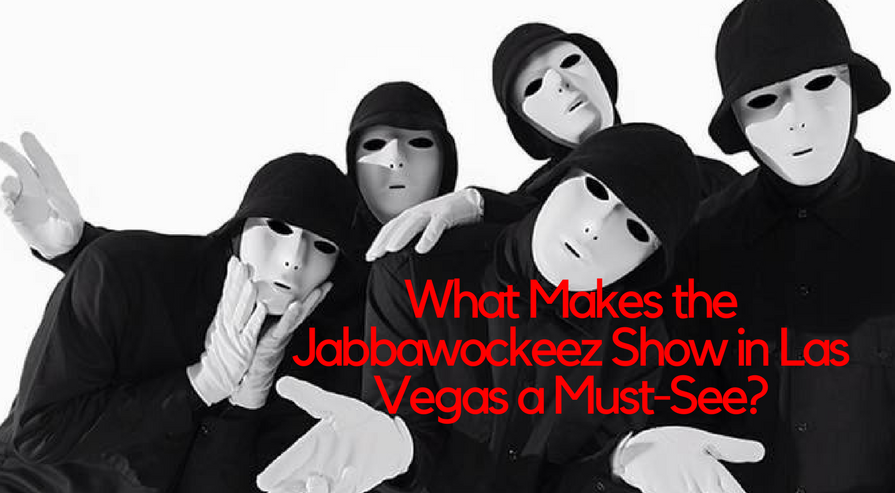 MGM Grand may be one of the largest casinos in the world, but it's equally well known for their mesmerizing performances put on by the Jabbawockeez. This hip-hop based dance troupe originally appeared on talent show ABDC and has gone on to achieve a level of popularity never seen before. Fans of the show say their high-energy choreography combined with the latest technology makes this one of the best shows in Las Vegas—and it isn't one you'll want to miss! With features including spectacular special effects and audience involvement, you'll feel immersed in the experience, unable to think about anything other than what's going on in front of you. If that isn't enough, this troupe also uses the medium of dance to convince guests to perform humorous (and embarrassing) moves onstage for a night of true comedy and entertainment.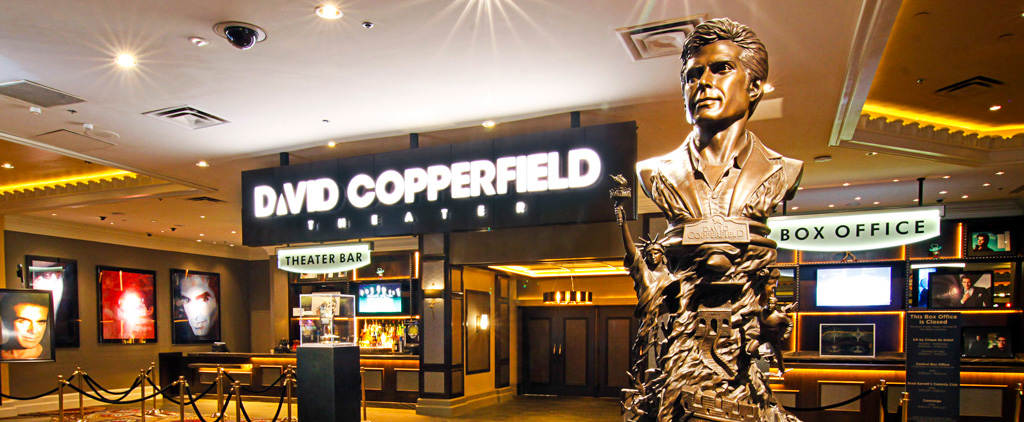 Magic show entertainment is an essential part of any successful trip, and David Copperfield's performance provides one of the best shows in Las Vegas. A critically acclaimed star, the man himself has managed to impress audiences around the country for years and has since returned to show his skills in the entertainment capital of the world. His show has been specially created for its venue, making the audience feel entranced during the astonishing and amazing 90-minute performance. He also makes a great effort to involve his guests, personalizing the show by performing individual magic tricks at different tables each night. His unique takes on classic magic acts and famous illusions will keep you guessing how he did them for weeks after the performance finishes.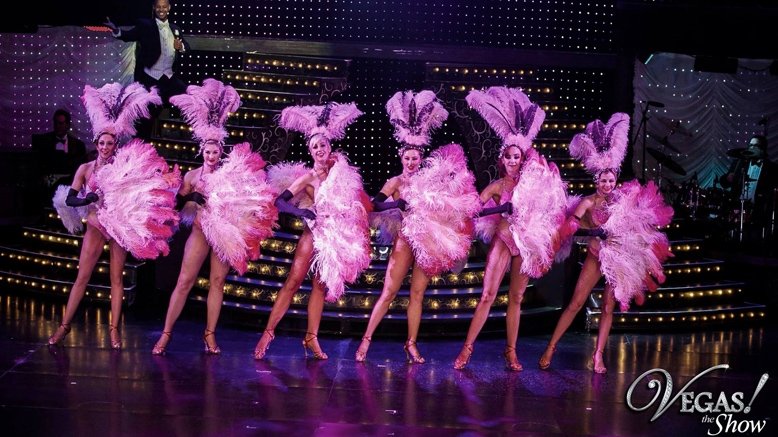 Celebrate your trip in style by heading to Planet Hollywood to enjoy the biggest stage production and one of the best shows in Vegas in almost 20 years. With immersive gossip combined with the traditional glitter and glamor of Vegas culture, this show recreates some of the best moments in Vegas history. With a running time of 90 minutes, you'll have the pleasure of meeting Vegas talents of past and present; including the likes of The Rat Pack and Elvis. You'll also get to experience dances from showgirls who will take over the stage with traditional music numbers that will make you want to get on your feet and join in. According to guests, these features combined make the ticket extremely good value for money, and a must-see for all visitors. It's definitely the one to watch if you're looking for a performance that will give you wonderful memories of Vegas forever.
Zombie Burlesque is a night of adult entertainment that combines traditional burlesque performances with signing and comedy interludes. Based on Vegas in the 1950s, this is one of the best shows in Vegas for learning its history, and all from the mouths of campy, sexy zombies. With a live band on stage providing catchy tunes throughout, this immersive experience is made even more captivating, and according to guests, doesn't last long enough. Enhance your experience even more and upgrade to the VIP tickets to be seated within the first 10 rows. With this option, you'll be included in audience-specific activities that make you feel like part of a set and provide you with one-of-a-kind memories of Vegas Strip entertainment. Even if you've seen it before, this show switches things up regularly, ensuring a unique experience for everyone with each visit. It's a must-see for everyone!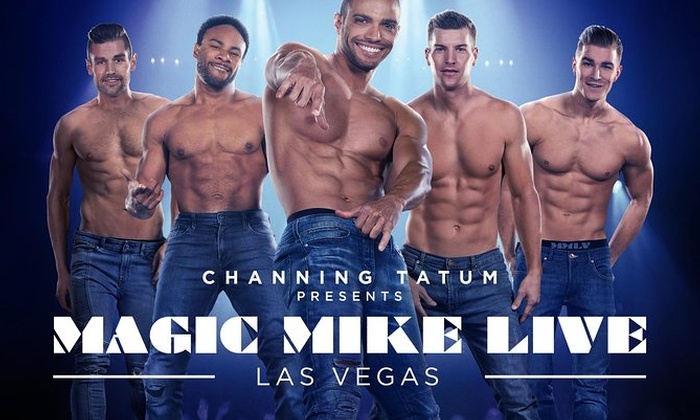 The Magic Mike LIVE performance is a captivating striptease spectacular, with performances from 13 of the hottest and most talented guys bound to make you hot under the collar. Based on the movie franchise, this performance closely replicates Club Domina from the movies, and even features Channing Tatum, a talented actor and stunning hotty who featured in the original movies themselves! Every detail has been thought of to make sure this experience is as fantastic as possible, with performances in front, behind and above the audiences ensuring everyone gets at least one close up moment on the night. It's undeniably one of the best shows in Vegas, further proved by the fact that SAHARA snapped up the opportunity to host this show after Hard Rock Café reported the closure of its establishment in 2020. This may cause minor interruptions, so it's worth booking in advance to ensure it's available when you want to see it.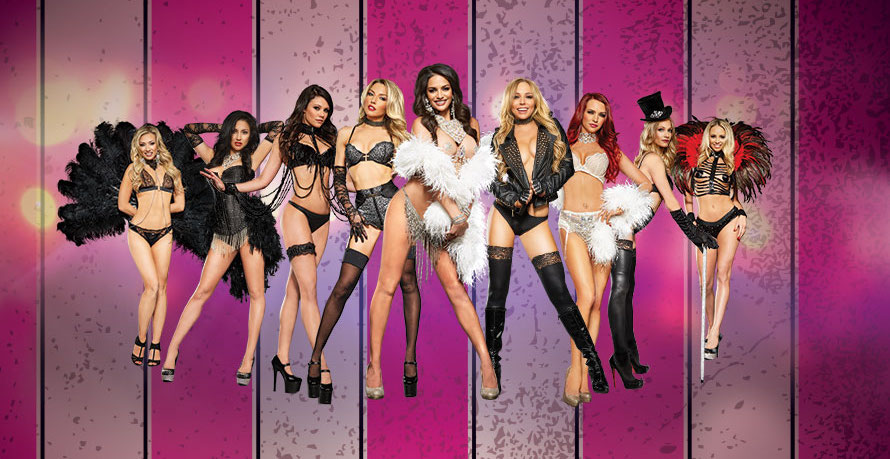 One of the best shows in Vegas for adult entertainment, X Burlesque combines the retro Vegas culture with modern sex appeal. The six talented performers begin the night with bright pink feather boas and skimpy clothing that is soon removed to provide guests with a truly immersive strip show experience. With routines that will leave you with hot flushes, they mix up riveting, fast-paced routines with a few more sensuous, contemporary numbers, making their performance suitable for everyone, regardless of their tastes. Several of these numbers involve specially-themed costumes, from cowgirls to '60s modern, set to popular music that you're bound to sing along to. The performers in question are also great at keeping the audience involved throughout their 75-minute set, and provide lots of opportunities for less shy guests to get on stage and join in the fun!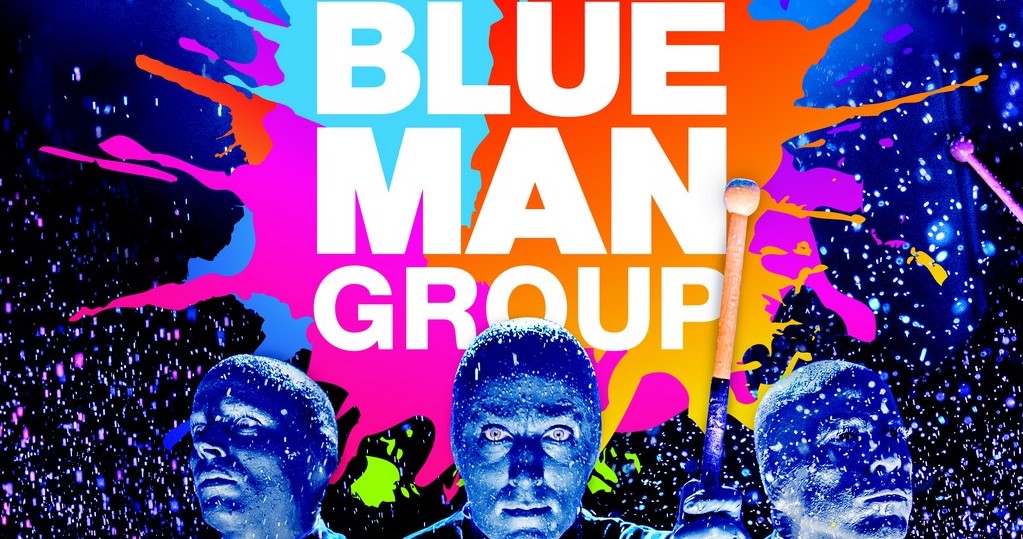 For a truly original experience on the Las Vegas Strip, be sure to book tickets to enjoy a night with the famous Blue Man Group. With a fantastically entertaining mix of multimedia elements such as comedy and music, their outstanding visuals are enough to create a family-friendly event that will go down in history. You'll also see current technology pushed to its limits to enhance what is already an out-of-this-world experience, leaving you on the edge of your seat in anticipation of what comes next. With the show constantly evolving, you are sure to experience something different every time you visit Las Vegas, offering you an exclusive night on The Strip for an affordable price. Repeat guests and first-timers alike are so impressed with this group that they describe the event as being both a life-affirming and euphoric event.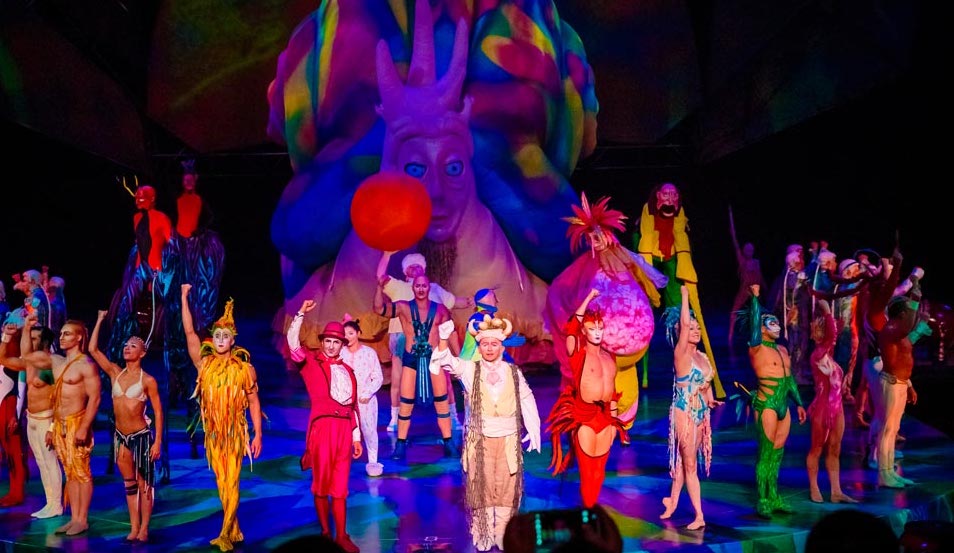 With online gambling becoming a popular option for U.S. citizens, many hotels and casino resorts have had to look at other ways of promoting their establishments. Shows from the world-renowned production company Cirque Du Soleil, which creates extravagant shows with circus-based themes, are available at different hotels and resorts along The Strip. The unique, breath-taking and high-quality performances mesmerize the audience, with one of its most popular shows being "Michael Jackson ONE," performed at the Mandalay Bay hotel. Paying homage to the most famous pop star to ever exist, this show combines the arts to create a show that the man himself would have been proud of. For an equally amazing experience, their whimsical performance of "O" at the Bellagio hotel is another great performance that takes place largely in the aquatic theatre for the ultimate tranquil experience.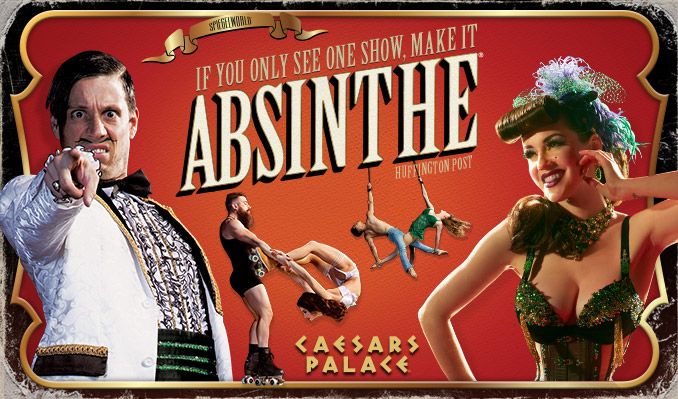 Described as one of the best shows in Las Vegas by many of the world's most famous critics, you'll have to book well in advance to avoid missing out. Hosted by The Gazillionaire, this amazing show replicates the ringmaster of traditional circuses and includes a number of specialty acts who perform daring feats of strength and agility in unique routines. These acts combine everything from traditional burlesque moves to cabaret and traditional circus moves to provide you with an entertaining night you won't forget. It wouldn't be one of the best shows in Vegas without the reputation it garners from its audiences, with many claiming it's a raunchy night to remember. With outlandish humor and topics exclusively for adults, this show isn't for the faint of heart, but is perfect for those who are open to a night of no-rules humor and entertainment.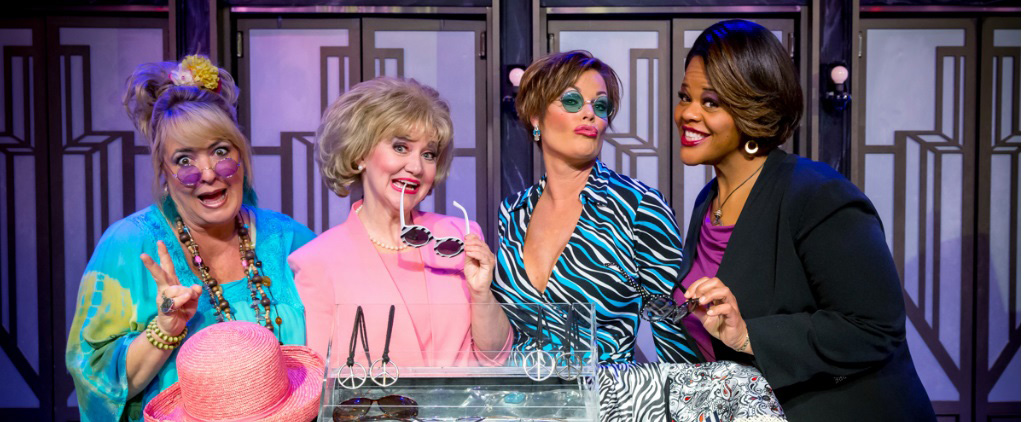 Perfect for an all-girls Vegas trip, this off-Broadway musical has received high praise from women of a certain age as one of the best shows in Vegas. With a run of over a decade, this 90-minute performance is constantly evolving to break taboos, provide humor and make fun of a part of the aging process many women fear. One of the highlights of this show, in particular, is its ability to include songs from the 60s, 70s, and 80s to lighten the fear of common symptoms of menopause like hot flushes and night sweats. Performed by women who have or are currently experiencing this condition, this show creates a true sense of camaraderie that will leave you laughing at the jokes and singing along with their infamous musical numbers in no time. 
Brad Garrett's Comedy Club at MGM Grand Hotel and Casino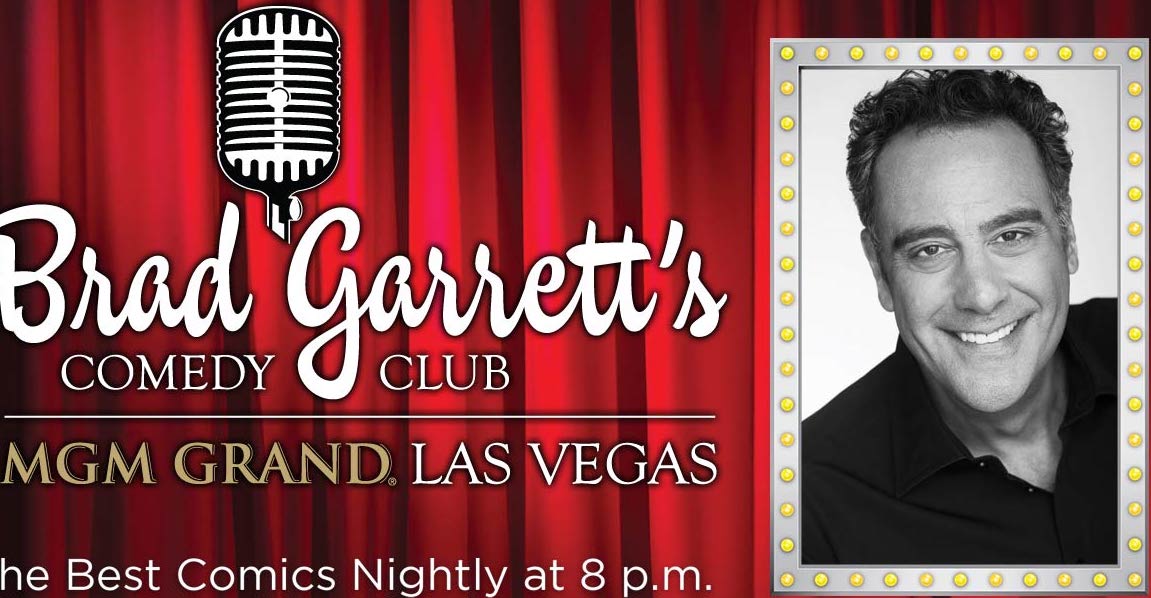 For a show that will leave your throat sore and your ribs aching from laughing, a visit to Brad Garrett's Comedy Club is definitely in order. Every night, this intimate venue sees performances from both established and up-and-coming stand-up comedians for you to enjoy, with Garrett himself making regular appearances. Unlike other similar shows featured on The Strip, the comedians here regularly reference the audience with what has been dubbed "riskily rude humor" by the audience. Those chosen do tend to be from the first few rows in this venue, so if you don't want to be involved, simply choose seats nearer the back. Whichever option you go for, a night spent laughing along to three performances from hand-picked comedians from Brad himself is sure to be a night in Vegas well spent! 
All Shook Up at Planet Hollywood Resort and Casino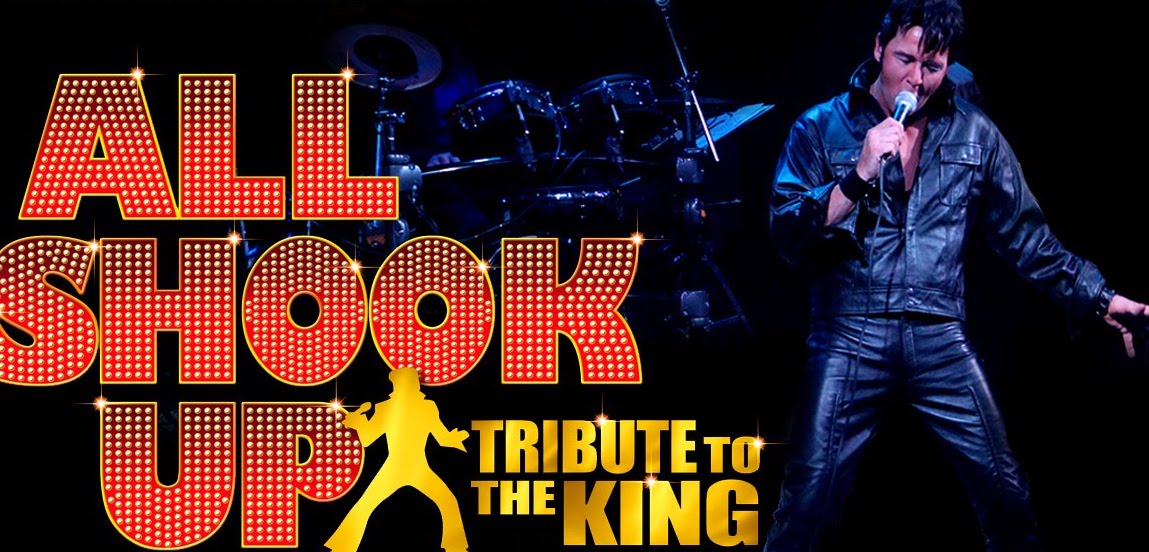 All Shook Up is by far one of the best shows in Vegas, paying homage to the rock'n'roll legend that is Elvis Presley. The next best thing to seeing The King himself perform, there is a live band on stage that highlights the influence Presley had on the music industry and makes you feel truly immersed in the experience. The band plays a variety of his most iconic tunes for you to sing and dance with to your heart's content, including "Hound Dog" and "Heartbreak Hotel." According to guests, in true Vegas spirit, an Elvis impersonator regularly visits the show to enhance your experience even more. With so many Elvis fans in one room, come together to celebrate and laugh about the legend who made a real impact on so many lives, both past and present.
The Rat Pack Is Back at the Tuscany Suites and Casino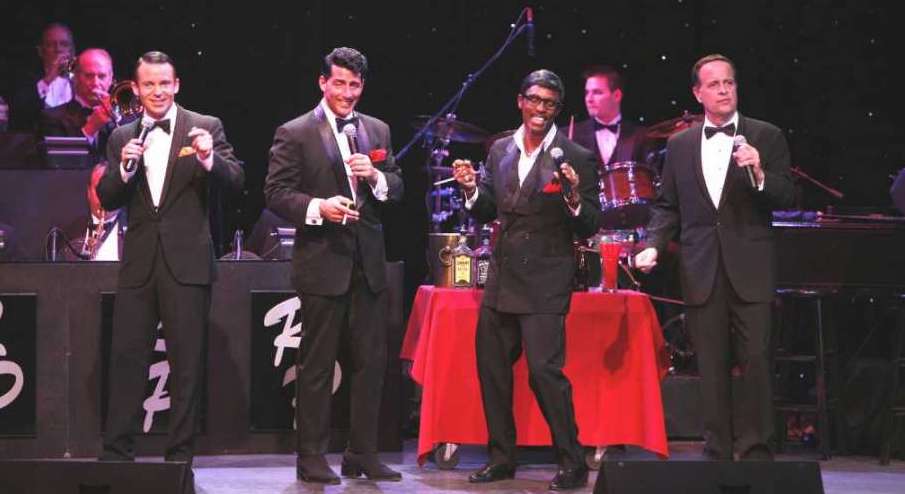 The famous Rat Pack entertainment group of performers from the 1960s was the premier show in Las Vegas at the time, consisting of three pop legends; Frank Sinatra, Dean Martin, and Sammy Davis Jr. Though the original trio has departed the planet, you can relive the traditional Vegas entertainment with this highly successful and well-regarded tribute band. Now in its 17th season, it's the only full-time Rat Pack show in the world, making it yet again one of the best shows in Vegas and a must-see if you're in the city. The set itself may only last for thirty minutes, but in this period your ears will be delighted by classics such as "Luck Be A Lady" and "Fly Me To The Moon." This entertainment is also great for special occasions, as they have a special visitor who will sing the birthday song on dates it's required!
Hans Klok – The World's Fastest Magician at Excalibur Hotel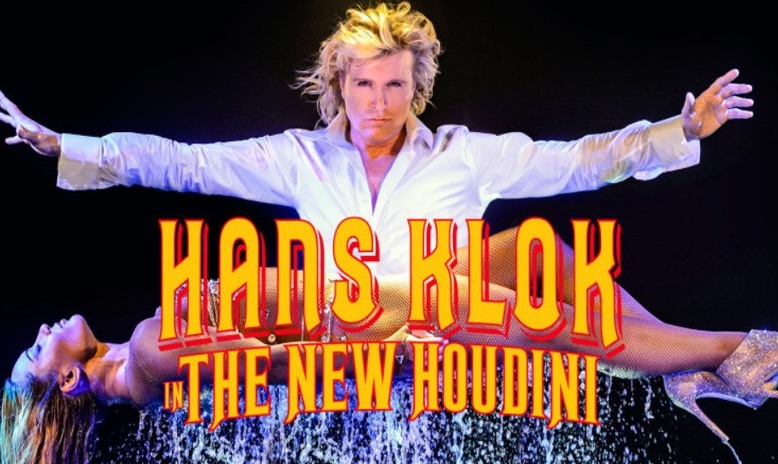 Excalibur Hotel, already famous for the big wins in their casino, have carried their magic through to their entertainment with this breath-taking performance from Hans Klok. With a dedicated, state-of-the-art theatre space for this show alone, the layout of audience seating has you immersed in the illusions shown from the outset. With over 50 illusions included in his 70-minute set, he works fast, making it difficult for even the wisest of souls to unearth the secrets behind his tricks. A family-friendly show, these fast-paced illusions will keep you gripping the edge of your seat throughout the show, and his tricks are aimed at all different age groups. Hans Klok himself is also highly praised for the charisma and relationships he forges with the audience, making the show even more enticing and certainly one of the best shows in Vegas.