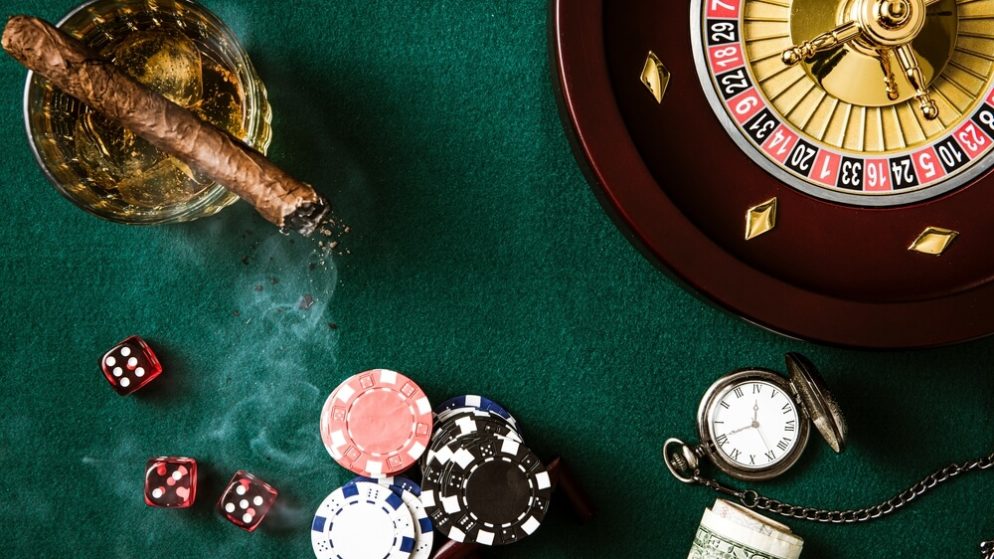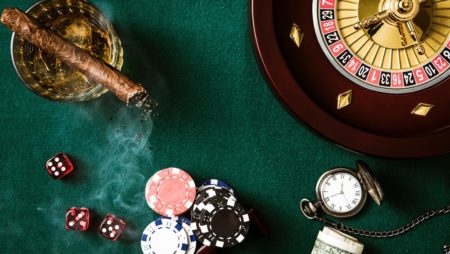 In 2020, as casinos in the country resumed operations after being forced to shut down by the pandemic, operators were asked by the government to comply with a range of measures. These measures were designed to create a safe gambling environment for both patrons and guests.
For instance, casinos were asked to reconfigure their gaming floors in order to create more distance between the various gaming devices. In addition to this, casinos were asked to install plastic barriers at the different table games, reward centers, cashier cages, and other common touch points all through the gaming floor. 
Temperature checks also become mandatory at all entrances while guests and staff were all to enforce a mask mandate. In addition to all these measures, many operators also banned indoor smoking until it was allowed on August 1st, 2021.
The New Jersey Smoke-Free Act, which was instituted in 2006, originally exempted casinos in Atlantic City from the statewide prohibition on smoking in all public areas. Last year though 2 identical bills passed through the State Legislature with the intention of closing this loophole that has allowed casinos in the city to continue allowing indoor smoking.
As you can expect, operators in Atlantic City have remained resistant to a full smoking ban as they fear that it would be disastrous for their bottom line. It is worth noting that this isn't the first time that the city has attempted to enforce a full smoking ban. In 2008, the city closed the 2006 loophole but quickly rescinded its decision when operators reported a massive decline in gaming revenue.
When it happened in 2008, casino operators claimed that revenue declined by as much as 20% owing to the ban. Since then, indoor smoking in casinos has been a mainstay on the gaming floors of Atlantic City. At present, smoking is allowed on 25% of all gaming floors although there are no barriers to prevent smoke or smokers from playing in non-smoking areas.
CEASE wants to change all that
Casino Employees Against Smoking Effects, which is commonly abbreviated as CEASE has been working hard over the last year to see that the casino smoking loophole in the Smoke-Free Air Act is closed. CEASE has been advocating for casino staff, many of whom have been demanding a complete ban on smoking for years.
In particular, CEASE demands a complete ban on smoking by April 15th, 2023. April 15th is also the anniversary of the state's controversial Smoke-Free Air Act of 2006. Since smoking is banned in all public spaces except casino floors, casino workers in New Jersey remain the only ones affected by the devastating effects of second-hand smoke.
Many workers assert that they have suffered from the negative effects of secondhand smoke for years despite appealing to have smoking banned. Now, the founders of CEASE are calling on the legislature to pass a bill that will see smoking indoors banned completely. According to the founders of CEASE, many casino workers have been diagnosed with various diseases including asthma, heart disease, and cancer owing to indoor smoking in casinos.
Although CEASE spent most of last year attempting to see smoking in casinos banned, the group did not make a lot of progress. Thankfully though, the push to ban smoking in casinos has gained momentum and clout in 2023, which represents a potentially huge moment in the history of the gambling industry.
The push to get smoking on casino floors banned has now become a nationwide issue. Since the CEASE movement was formed in 2021, the group has grown and now boasts chapters in more cities including Rhode Island and Pennsylvania. CEASE maintains that if smoking in casinos was banned, Atlantic City casinos would not feel the impact.
Last year though, a study commissioned by the Casino Association of New Jersey and carried out by Spectrum Gaming group projected that a full ban on smoking would result in a considerable negative impact. Some of the effects of a full ban, according to the Spectrum Group, included a drop in gaming revenue ranging between 4% and 10%.
According to the study, a ban on smoking would also see non-gaming profits decline from 3% to 6%. The study also reported that a ban would also cause more than 2,500 casino staff to lose their jobs. This study claimed to have used historical data to reach its conclusion including data from the effect of a smoking ban in Delaware, Illinois, and New Orleans.
Several states have already banned indoor smoking including Massachusetts and New York. Many casinos and gambling hubs that are operated by Native Americans have also banned smoking on casino floors. For instance, the largest tribe in the country the Navajo Nation has banned smoking in all 4 of its casinos. Both Foxwoods and Mohegan Sun casinos are also smoke-free.
Pennsylvania, which is one of the most lucrative gambling markets in the country, has also opted to remain smoke-free since the pandemic. This means that Atlantic City remains the last refuge for smokers in the Northeaster gambling market. 
So what's next for AC?
It appears that the bill to prohibit casino smoking in the state has garnered enough support from sponsors to all but ensure passage when presented for a vote in the Assembly, as well as the Senate. The good news is that the Governor appears to support the initiative and has even publicly stated that he would sign the bill into law if it made it to his desk.
Although the bill has received sufficient support, not much progress has been made since last year. Currently, the bill remains in limbo, as it did in previous legislative sessions. CEASE and many others are however hopeful that it will successfully be signed into law before the end of 2023. 
Final Thoughts
If the New Jersey legislature agrees to ban smoking on casino floors, it would see that casino workers in all 9 casinos are kept safe. Pushback against the call to prohibit indoor smoking has been gaining momentum. However, if everything goes according to plan, New Jersey's casinos could be smoke-free before the end of the year.