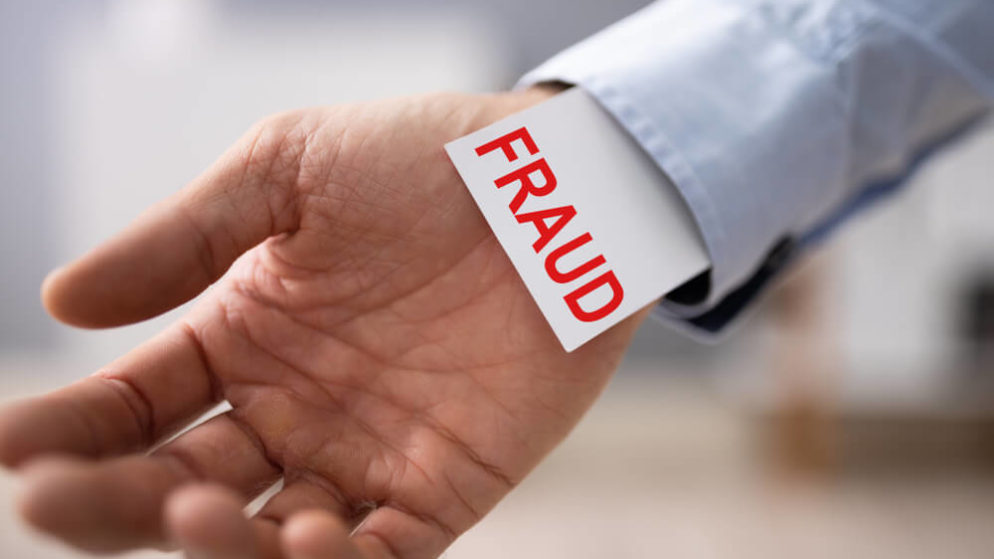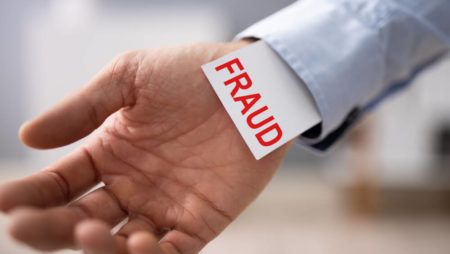 Several high-profile professional poker players have fallen victim to an elaborate banking scam that was coordinated by an identity thief and fraudster that is yet to be identified by the authorities. One of the victims, Todd Witteles, raised the alarm regarding the scam on his popular poker platform titled PokerFraudAlert.
According to Witteles, the mystery scammer targeted him in September 2022. Upon realizing that he had been a victim of identity theft, Witteles launched his own behind-the-scenes investigation that allowed him to uncover even more victims of the scammer in the poker community.
According to Witteles' account, the scammer created a brand new account using his information on BetMGM West Virginia. The unidentified scammer then managed to deposit $10,000 from Witteles' account to the newly created account on the BetMGM platform. Once deposited, Witteles claims that the funds were withdrawn immediately to a Venmo Demit Mastercard that was linked to another fake Venmo account in Whitteles' name.
Witteles claims that the scammer was able to access his personal information through a service known as "VIP Preferred", which is currently offered by a firm known as Global Payments Gaming or GPG. Global Payment Gaming Solutions is easily one of the most innovative fintech companies in the world.
The firm allows punters to utilize cashless gaming apps, gambling platforms, as well as kiosks for casinos in any part of the world. Global Gaming boasts a comprehensive suite of payment solutions that allow individuals to make safe, secure payments on any casino floor, cage, or online platform.
Numerous punters prefer to rely on Global Gaming's suite because it enables numerous transactions without the annoying security checks. According to Witteles, Global's VIP Preferred system is what allowed the scammer to gain access to bank account information that had been stored previously.
Witteles asserts that as long as a gambler has used eChecks online in the past on any one of the legal gambling sites, then the scammers can take advantage of this information to deposit cash amounts to these sites. All the scammer needed to pass the verification and security check was Witteles' first and last name, his address, as well as the 4-digits of his social security number.
After learning about the scam, Witteles then decided to publicize it. He states that he was shocked to discover that several more poker professionals had fallen victim to the elaborate scam. Witteles states that it was a tweet from fellow professional Joseph Cheong that alerted him that the scam may be much bigger than he anticipated.
Once he posted his experience on his PokerFraudAlert forum, more poker professionals stepped up to report the same. Some of the professional poker players that have been impacted negatively by the scam include David Bach, Sam Panzica, Kyna England, as well as Clayton Maguire. Several more poker players, including some well-known pros, were also affected but did not want to be identified directly.
The good news is that Witteles has been urging poker professionals that have been impacted to come forward. Based on Witteles' investigation, the majority of the poker professionals impacted had their money stolen from bank accounts that they have used in the past to make eCheck deposits.
Several poke pros have come forward and asked Global Payments to be more stringent on customers. These poker players claim that it shouldn't be easy for a scammer to steal one's information. The poker players have also blamed some of the legal betting apps involved in the scam, including BetMGM, for permitting large deposits and withdrawals on the same days that the brand-new accounts were created. Witteles also cast a shadow of suspicion when he stated that the culprit seemed to have a lot of information on how the Global Payments systems works, as well as its customer base.
Fortunately, Global Payments released a statement not too long ago stating that it was working hand in hand with law enforcement to assist in the investigation. In its press statement, Global Gaming stated that it had a mission to ensure that all their customers' personal details and information were safe and was working to ensure that all the affected victims are refunded.
Several more sports betting accounts have come forward to warn gamblers
The series of scams affecting poker professionals discussed above has also prompted several sports betting platforms to step up and warn customers of potential bad actors. Not too long ago, Front Office Sports shared a report revealing that a recent string of sports wagering fraud events had seen scammers make off with hundreds of dollars from unsuspecting users on various sports betting sites.
According to Front office Sports, the bad actors appear to be relying on 2 main methods to see their schemes through. For instance, scammers first obtain personal account information straight from the dark web or other unknown unlawful sources.  The scammers also rely on compromised login information from various websites to access wagering accounts that utilize the same login details.
In response to the high number of scams that have been happening in the industry, some of the larger wagering sites have already begun circulating statements designed to warn customers. For example, FanDuel recently sent customers an email notifying them of potential scammers.
It should be noted that FanDuel itself claims that it has thus far not been targeted by fraudulent individuals. FanDuel warned its patrons that scammers have been taking advantage of the holiday season to strike.  In a similar statement, DraftKings also warned its customers even though it also claimed that the brand has yet to be hacked. 
Final Thoughts 
Over the last few years, fraud issues have swept through multiple gambling sites, which has raised questions about whether or not the security provided by operators is sufficient or not. The uptick in unauthorized activity on several operators' platforms has certainly forced punters to pay more attention, especially where their personal information is involved. DraftKings encourages customers to use unique passwords whenever possible and that these passwords should always be kept secret to avoid instances of hacking.