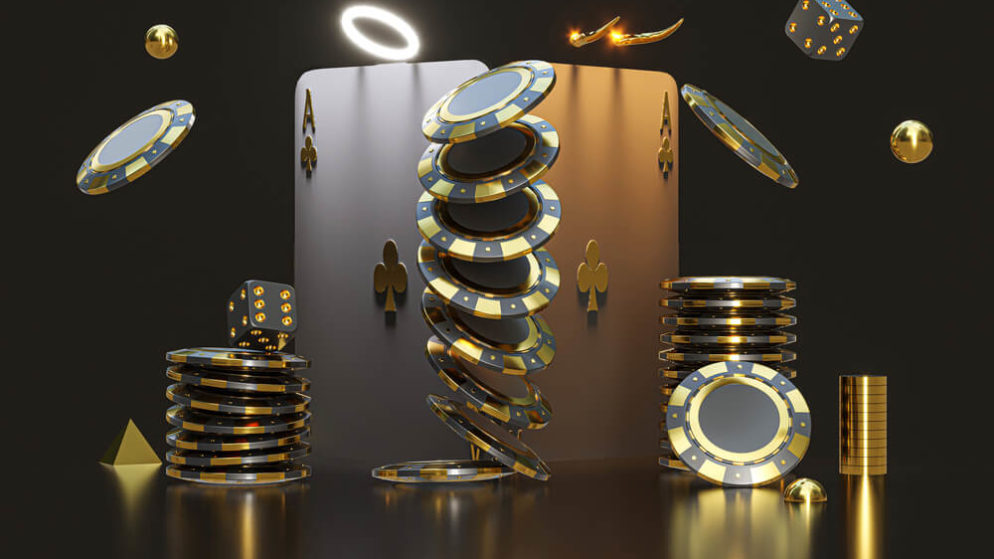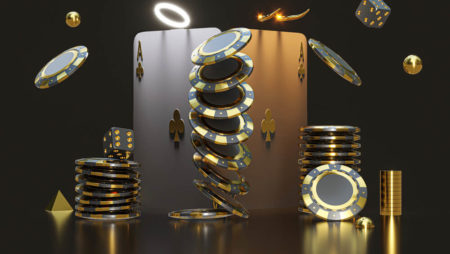 The revenue figures released by the regulator show that gamblers in Motown plunked down close to $1.28 billion at the city's three land-based casinos last year. That's a slight dip from the $1.294 billion churned out by the three establishments in 2021.
Slots proved to be the most popular form of gambling among Detroit gamblers, contributing 77% of the total revenue with $983.7 million. Table games like blackjack, baccarat, and roulette followed closely behind, accounting for 21% of the revenue at $273.3 million. Meanwhile, retail sports betting added an extra 2% to the earnings, totaling $18.8 million.
These numbers are quite impressive, given that they don't take into account the revenue generated from online gambling, which is also legal in Michigan. Some credible sources indicate that Michigan's online gaming operators won a little shy of $2 billion from gamblers in 2022. That's a decent share of the growing US online gambling market.
Market share per casino
The MGM Grand Detroit ended the year as the clear market leader with a commanding 48% share, while the MotorCity Casino revved up a solid 31%.
Things weren't as rosy for Hollywood Casino at Greektown, though. The Chrysler Drive-based brick-and-mortar casino rounded out the podium with a 21% market share.
A slight tumble in revenue from slots and table games
It's no secret that table and slot games are the bread and butter of the gambling industry, and the same can be said of Detroit casinos. However, the figures for 2022 signify a slight tumble in revenue from the two casino staples.
It's a tiny dip. But the year-over-year gambling earnings from gaming tables and slot machines took a 0.8% nosedive, according to complete data from the Michigan Gaming Control Board. More specifically, slots and table games brought in a total of $1.26 billion in 2022.
It's not the same story across the board, though.
Despite the dip, MGM Grand Detroit still managed to surge ahead with $600 million, marking a healthy 8.3% uptick in revenue. Unfortunately, MotorCity Casino didn't fare as well, experiencing a 9.5% drop in revenue to $396.5 million. The Ilitch Holdings-owned casino didn't see the usual traction and action on its 100,000-square-foot gaming space last year, partly thanks to its location.
Meanwhile, the Hollywood Casino at Greektown also reported a 5.1% decline in revenue, settling at $260.5 million.
In 2022, the Detroit triad paid their dues to the State of Michigan, with $101.8 million in taxes on slot and table game revenue. This narrowly decreased from the $102.6 million they paid in 2021.
But it wasn't just the state that benefited from the gaming collection. The three Detroit casinos also made wagering tax and development agreement payments amounting to $155.6 million in 2022 to Motor City. In line with revenue decline, this was a small decrease from the previous year's $160.8 million payments for slot and table game-related wagering taxes and development agreements.
Revenue and taxes from sports betting also dipped
In a not-so-surprising turn of events, the three casinos in the Detroit area saw a dip in their retail sports betting earnings for 2022. Last year, the casinos' sportsbooks raked in a combined $18.81 million in qualified adjusted gross receipts. That's a staggering 30.2% drop from the previous year's total revenue of $26.95 million.
Of course, some Detroit casinos fared better than others when it comes to the sportsbook handle.
Hollywood Casino at Greektown led the pack with a respectable $7.05 million. Its ongoing focus on sports betting in conjunction with Barstool Sportsbook has certainly paid off.
MGM Grand Detroit followed the Penn Entertainment-operated casino with $6.21 million in sports betting revenue, and MotorCity Casino brought up the rear with just shy of $5.6 million. The latter is home to the highly popular Fanduel Sportsbook, while the MGM Grand Detroit operates in partnership with the BetMGM platform.
Just to clarify, the qualified adjusted gross receipts (QAGR) take into account the monetary value of any free-play incentives offered to bettors. These include free bets, cashback bonuses, rebates, sign-up offers, and other incentives offered to sports bettors.
When it comes to taxes, the Detroit casinos paid a little less to the State of Michigan in 2022. They coughed up $711,087 compared to the previous year's $1 million. Meanwhile, their payments to the City of Detroit amounted to $869,107, compared to $1.2 million in 2021.
Comparatively, online sports betting in Wolverine State generated around $400 million last year. The taxman and municipal took home slightly more than $4 million from internet sports wagering, a notable plunge from the $7.3 million collected in fees and taxes in 2021.
Closing the year with a slight bang
The three casinos in Detroit reported combined revenue of $109.9 million for December 2022, a slight downturn from the $112.5 million recorded in the same month the previous year. While slot machines and gaming tables brought in the bulk of the revenue with $108.3 million, retail sports betting contributed a respectable $1.6 million.
However, December 2022 saw a 2.8% decrease in earnings from slot machines and table games compared to the previous year. On the bright side, it was still an 8.4% increase from November's reported $99.9 million.
MGM had a revenue drop of 0.8%, bringing in $51 million for December 2022 compared to the previous year's results. Meanwhile, MotorCity's revenue took a 5.7% dive to $33 million. On its end, Hollywood Casino's monthly revenue dropped by 2.9%, landing at $24.3 million.
Despite the drop in revenue, the three casinos still paid their fair share in taxes. In December 2022, they contributed $8.8 million in wagering taxes to the State of Michigan. They also made $13.4 million in wagering taxes and development agreement payments to the D.
Sports Fantasy Contests
Sports fantasy contest (DFS) operators had a fruitful November in Detroit with reported adjusted revenue of $2.2 million. The taxes paid rang in at $188,286.
As the year ended, these operators couldn't help but boast about their success. By the end of November, the total fantasy contest adjusted revenues were $15.3 million, with a whopping $1.3 million in taxes paid to the state.