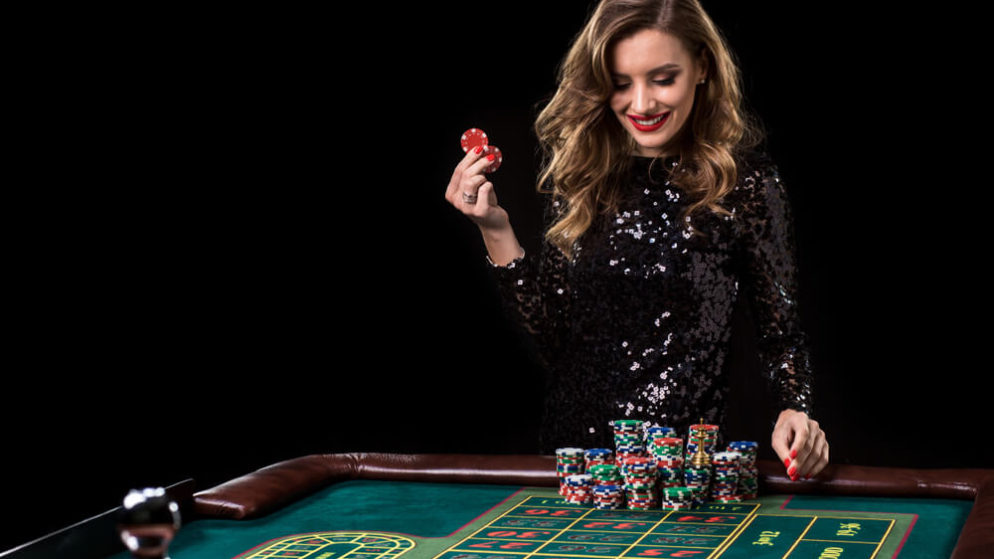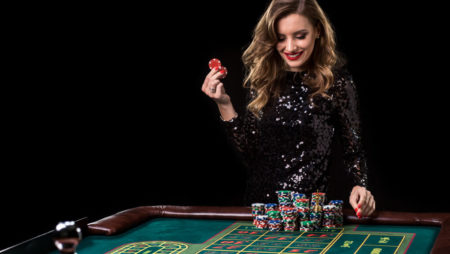 Lina Niu is a poker pro who knows how to play her cards right. The outspoken Edmonton native recently took home the grand prize at the first-ever World Poker Tour Ladies Championship.
On December 18th, the 38-year-old Niu outplayed a clutch of 578 competitors to become the last woman standing at the Wynn Las Vegas. Now, she's celebrating her victory in style with a trip to Sin City.
She won an astonishing 105 grand at the World Poker Tour tournament, raking in a total of $105,136. The freshly crowned champ not only took home the trophy but also snagged a Rockstar cruise room package from Virgin Voyages for her WPT victory.
Biggest ever guarantee at a Ladies' Poker event
The just concluded WPT Ladies Championship upped the ante for female poker players by offering a record-breaking $200,000 guarantee for its $1,100 buy-in tournament. And boy, did the ladies come to play! A total of 578 entrants nearly tripled the guarantee, creating a prize pool of $560,660 that was distributed among the top 72 finishers.
The Edmonton entrepreneur Liu emerged victorious after a rollercoaster of a day that saw her start with the chip lead, lose a lot early on, and play it ultra-tight. However, luck was on her side in some all-in spots, securing her win on the final hand.
Prior to this event, Liu's live poker earnings were a modest $16,857, according to the live poker database The Hendon Mob. Nonetheless, Liu is no stranger to the felt, regularly playing in $2/$5 pot-limit Omaha cash games.
Niu's first poker rodeo
Niu's debut in the ladies' championship was fueled by her boyfriend Jaspal Brar's poker success. Despite feeling nervous about the televised nature of the tournament, Niu managed to keep her calm and stick to her usual strategy, ultimately finding success in the event after previously winning a tournament in Edmonton.
As Niu put it, "If I make this wrong move, everyone else can see exactly what my hand is…but after a few minutes, I was more comfortable and I'm glad that I didn't change too much of the way I played on TV."
"I fell in love with poker while watching Brar and decided to give tournament play a try. It wasn't love at first sight, but over time, I developed a real passion for the game," Niu shared. "With the help of my clever poker strategies and the encouragement of my fellow Albertan players, I was able to keep my eye on the prize and perform at my best. Just beware, I tend to play a tight and aggressive style, so don't get too caught up in the game against me!"
One can't help but compare Lina Niu's rise to fame to that of one Landon Tice. The 21-year-old won a whopping $201,529 Venetian Poker Tournament first-place prize. It was only his 3rd live poker tournament.
Going up against a field teeming with greats
The tournament was Niu's first break into the WPT scene, but the majority of her opponents couldn't say the same. The WPT's Latour Ballroom at the Wynn was the setting for the final table of the Ladies Championship, featuring poker heavyweights Kathy Liebert and Jamie Kerstetter.
Considered one of the pioneers of the game, Liebert has won over $6 million in tournament prizes throughout her career, making her one of the highest-earning female players in the world. She ended up in fifth place, earning $28,847 and increasing her lead as the female player with the highest WPT earnings at over $2 million.
According to The Hendon Mob, Jamie Kerstetter secured the sixth place for $21,934, bringing her total live earnings to close to $800k. She has already clinched numerous titles, including the World Series of Poker Circuit event.
Olga Iermolcheva, a Ukrainian pro, came in second and took home $70,008. Meanwhile, Dusti Smith placed third for a prize of $51,538 while Cindy Spier rounded out the top four with a take-home of $38,350.
Despite facing more seasoned competition, Niu held her own against Ukrainian pro poker player Olga Lermolcheva at the final table, impressing her poker boyfriend, Brar. She was congratulated by CEO Adam Pliska, who thanked all the women who participated in the event and other Ladies' tournaments during the festival.
Even more exciting, the Women in Poker Hall of Fame ceremony was also held during the week of events focused on women in poker. Angelica Hael, 2022 inductee to the Women in Poker Hall of Fame and WPT VP of Global Tour Management, made it deep into Day 1 before being eliminated.
Other notable players who cashed in included Women in Poker Hall of Fame members Allyn Shulman, Amanda Botfeld, and Ebony Kenney, as well as J.J. Liu, La Sengphet, and Melanie Weisner.
Niu plans to relish her recent success and indulge in the holiday cheer before diving back into the tournament circuit in the New Year. Perhaps she should be more excited about the return of the High Stakes Poker Championship at the Borgata Hotel Casino & Spa.
More than a women's poker tournament
The WPT World Championship Festival brought in some even bigger names, including the best-selling author Molly Bloom. More than that, the festival hosted a highly anticipated Ladies Meet-Up Game (MUG) on Day 2.
Hosted by Kerstetter and featuring top-cream players such as Linda Johnson, Katie Kopp, and Xuan Liu, the MUG took place in the Wynn Poker Room. It was attended by Kerstetter and other supporters who wanted to show their support and have some fun while playing at other events. The WPT even contributed $5,500 in prizes, including WPT Passports which were added to mystery splash pots, giving four lucky players $1,100 to use at future WPT events in the coming year.