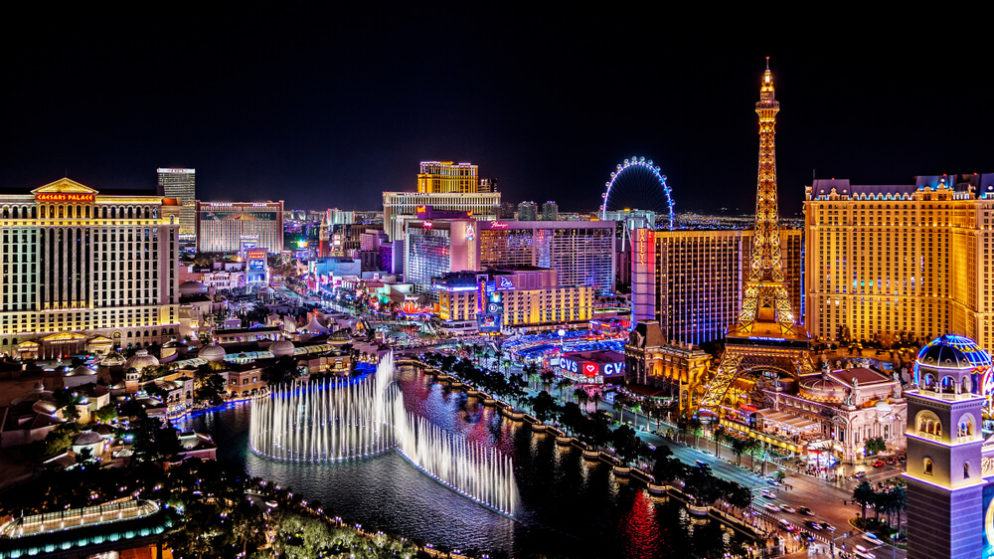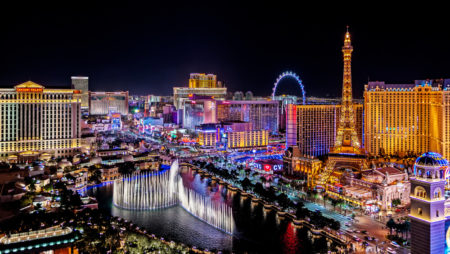 As the state continues to set all-time records for casino gaming revenue, there's a lot of optimism and sky-high expectations for 2023. This confidence has been inspired by the strong finish last year that saw the state break its gaming revenue record for 2021 before November was up.
By the time December 2022 was coming around, casinos in Nevada had recorded revenue exceeding $1 billion for 22 months in a row. Last year, gambling revenue in the state reached $14.8 billion. Out of the $14.8 billion produced in 2022, land-based slot games accounted for more than two-thirds of the total revenue in the state. 
Slots generated at least $10 billion of the combined revenue in 2022 including approximately $5.12 billion from multi-denomination machines, as well as more than $3 billion from penny slots. Table, card, as well as counter games, on the other hand, produced revenue worth $4.83 billion.
Approximately $1.29 billion was generated from blackjack games while the remaining $1.18 billion can be attributed to baccarat. Sports gambling revenue, which is typically combined with card, counter, and table games, produced $446 million with most of it, namely $203 million, being acquired from mobile sports betting.
The majority of revenue from sports betting was generated from football bets. Approximately $165 million was made from football gambling while basketball produced $118 million. Baseball, on the other hand, produced $80 million while hockey contributed $19.2 million. Lastly, parlay cards produced an impressive $10.2 million.
As for the last month of 2022, casinos in Nevada produced $1.31 billion, which was a massive growth of close to 14% compared to the same month in 2021. In December, revenue from slots accounted for $803 million while table, card, and counter games generated revenue worth $511 million. 
Lastly, sports betting revenue reached $55 million while $18 million was acquired from mobile sports bets. The Strip has shown incredible resilience in the face of mounting challenges. In one of its slowest periods last year December, casinos in the state managed to set a record with a revenue of $814 million, which was a boost of 25% compared to December 2021 when Omicron threatened visitation in casinos.
Last year, casinos on the Strip produced revenue of more than $8.2 billion, which was a growth of more than 17% compared to the $7 billion that was generated in 2021. In 2021, visitation numbers were low with foreign travel restricted in numerous countries.
But in 2022, visitation numbers finally started growing. A decent 38.8 million visitors arrived in Vegas last year, which was 20.5% higher than in 2021. The convention business in Vegas also bounced back last year with close to 5 million people attending various conferences. As a result of the improved numbers, casinos in Vegas reached an occupancy rate of 79%.
The state's 296 casinos produced roughly $4.1 billion in net income during the 2022 fiscal year that ends on June 30th. The $4.1 billion produced in 2022 was the largest amount that the state has produced in its gambling history. Compared to the period just before the pandemic in 2019, net income in Vegas had received a boost of 100% to reach $2.1 billion.
Thanks to this great performance, Vegas has every right to bear an optimistic attitude as far as its future is concerned. Case in point, this January, CES, previously referred to as the Consumer Electronics Show defied expectations when it attracted 115,000 attendees, 40,000 of whom reportedly arrived from international destinations.
This was the first time that the CES had managed to attract such a large gathering since the pandemic. Not only was the impressive attendance a boon to the local business on and off the Strip, but it also boosted casino attendance in a major way.
In 2021, the CES was forced to go virtual in response to the health concerns brought about by the pandemic. According to officials, the move ended up costing businesses in Vegas approximately $300,000,000 in losses. The 115,000 attendees at this year's CES surpassed the 45,000 visitors that returned in 2022.
The year is full of exciting activities and events waiting in store that will no doubt help to boost spending in casinos and local businesses. For instance, the Formula 1 Las Vegas Grand Prix is one of the highly anticipated events. The Grand Prix is scheduled to take place in November and has already sold 100,000 tickets during one of the slowest event periods in the state.
Soon after the Grand Prix is concluded, Super Bowl LVIII will kick off at the Allegiant Stadium. This event alone is expected to generate at least $600 million for the state and local businesses. This return of more visitors is expected to make an impact in 2023, especially as far as casino attendance is concerned.
Due to the return of more visitors, baccarat profits reached $148 million, which was a growth of close to 70% compared to 2021. All these improvements have been reported as the Strip awaits to debut 2 new destinations before the year is up. The Fontainebleau Las Vegas is expected to welcome its first guests in late 2023.
The Fontainebleau Las Vegas has been in the works for ages now and is by far going to be one of the largest hotels in the state. The Fontainebleau Las Vegas will cost more than $3.2 billion and will boast more than 3000 hotel rooms. The 67-story Fontainebleau will help to make Vegas' crowded tourism market even more competitive.
Another massive project in the works is the Sphere at the Venetian Resort. This large new entertainment venue will be unlike anything else in the entertainment sector. The $1.8 billion venue is situated slightly off the Strip and should help to attract even more visitors to the area.
Final Thoughts
All in all, 2023 is expected to be a fantastic year for Vegas' entertainment and gambling sectors. The state still has many strong gaming months to look forward to, which means that casinos will likely keep up their record-breaking performances.