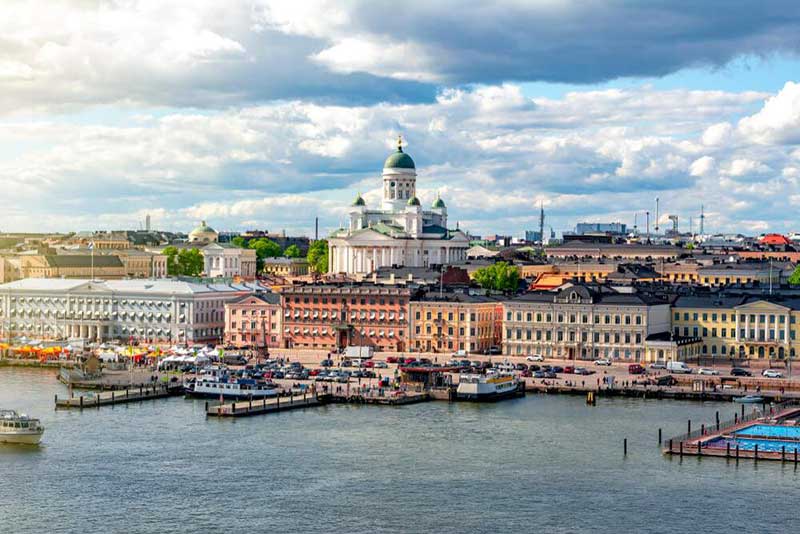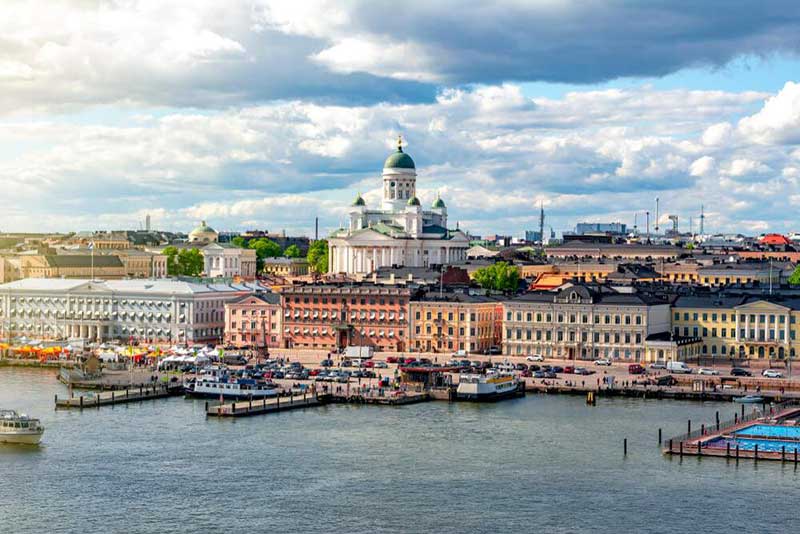 The Finnish gambling sector is becoming a beacon for countries around the world to follow. Today's economists like to play down the role of nationalized industries, but in this particular case, Finland's gambling economy is as efficient as it is popular.
While Finns do like to gamble, it doesn't take away any of the remarkable progress made. The industry generates more than 3 billion Euro every year with nearly 10% of this figure coming from the national lottery alone.
Because the stakes are limited and a portion of revenues are sent to charitable causes, the gambling sector has a lot of influence compared to other countries. For example, the Helsinki Casino takes enormous pride in that "It is the only Casino in the world where all the revenue goes to charity." 
You only have to look at the UK, one of the biggest players in the gambling industry, to see how stark the differences are. UK players are mounting up the losses on Fixed-Odds Betting Terminals, leading the government to make knee-jerk decisions to try and restore some control.
The Monopoly
The government controls all forms of gambling in Finland, including on-land and online casinos. There are three main different entities that control each form of gambling:
RAY, who is responsible for land-based casinos
Veikkaus O, who is responsible for sports betting, the national lottery and instant win games.
Fintoto Oy, who is responsible for horse racing.
A fourth organization exists, the PAF, but they oversee gambling activities in the Aland Province, rather than back home in Finland.
All profits generated from gambling in Finland are used to benefit the country, including sport, social projects, the arts, science and education.
All foreign gambling sites are technically illegal to offer their products and services to Finnish players, but that doesn't stop them from accepting them. No current legislation exists to censor foreign sites or block related transactions.
There are no such laws that prohibit gambling with unlicensed operators either. This means that players can play at any gambling site they wish, with the biggest also offering Finns the option to play in their native language.
As such, Finland is trying to crack down on "illegal gambling". One method they are trying is preventing unlicensed online casinos from advertising their products and services in the media.
This particular development is worth watching. Having said that, to date, there doesn't seem to be much of an impact on how Finns can play at an unlicensed online casino.
Land-Based And Online Casinos Come Together
There are not many land-based casinos in Finland. In fact, it's likely that you will never see one in person. There are only 16 of them across the country (compared to 140 in the UK, 24 of which are in London alone). 
The Finnish online betting agency, Veikkaus, exists alongside online casinos. These companies aren't based in Finland; instead, they operate from Malta but still provide Finnish players with the opportunity to play on a Finnish site and offer Finnish customer service. 
This is confusing. After all, the government prohibits outside gambling companies from operating in Finland,
However, such casinos are referred to as being Finnish in everyday conversation; the difference only being the country in which the operator is registered. 
Most major casino operators are also based across the EU, but Malta remains one of the most popular due to the relaxed gambling laws. In fact, the island plays host to a decent number of Finns who work to produce Finnish content and market Finnish companies to players back in their home country.
However strange this may seem, it just goes to show how the EU allows multinational markets to co-exist alongside state-led economies. 
But how does this affect gambling in Finland overall? Can online casinos continue to operate alongside the state-monopolized land-based casino industry, or will Finland follow the Swedes who lifted their restrictions on privatization in early 2019?
Looking Ahead
The most important thing to keep in mind about Finland's current online gambling situation is that while it remains a monopoly, there are hundreds of online casinos operating abroad that Finnish players can access courtesy of EU competition laws.
Online operators and the Finnish government must overcome this key problem: how to restructure the monopoly to maintain the positives, such as issuing strong licenses and donating profits to charity, while avoiding the extremes like total liberalization or outright prohibition.
Supporters are optimistic, but problem gambling remains a serious issue, as highlighted by the National Institute of Health and Welfare (THI).
Online casinos, along with help from the state, can both play their part to curb the upwards trend. For example, in Sweden, they now have a national register where players can block themselves from using an online gambling site.
Finland has more than 120,000 people with a reported gambling problem. The latest statistics show that the number of men playing at a casino is on the decline, but the number of women playing is on the rise. 
Most problem gamblers are online; in total, more than 300 million Euro was lost at an online casino in 2018 alone.
Finland's culture is built so that people don't have to suffer alone, so the government will almost certainly intervene and help problem gamblers. If online casinos can also play their part, the whole industry will come out much stronger.
An entirely new model may emerge in the meantime; one where new online casinos can promote responsible gambling while keeping their customers happy. 
If there's one country that can achieve this balance, it's Finland.
Final Words
In light of other Nordic countries taking steps to move on from the state-led stranglehold of gambling – such as the deregulation in Sweden – the current monopoly can be described as vastly outdated. 
It will certainly be interesting to see how a potentially deregulated market would compare the current Finnish gaming monopoly.