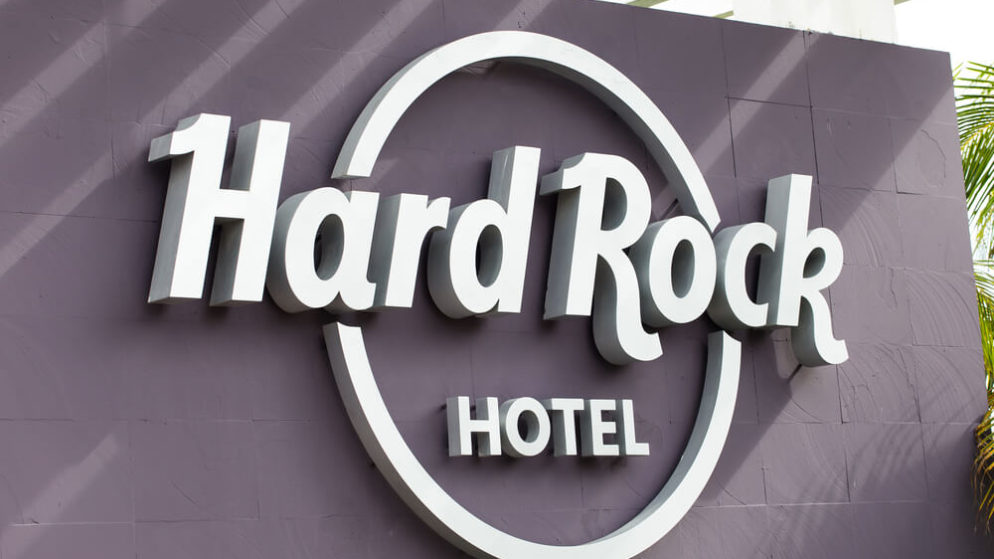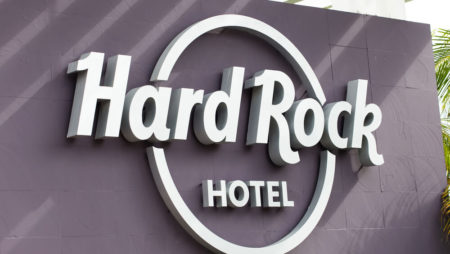 After years of delays and postponements, the first Hard Rock café has broken ground in Ontario. After the pandemic-related interruptions, Hard Rock Hotel & Casino Ottawa kicked off construction on Tuesday, June 6, 2023.
The team at Hard Rock celebrated the groundbreaking ceremony complete with signature guitar-handled shovels at the Rideau Carleton Raceway Casino, where the casino is expected to be constructed. The beginning of renovations of this ambitious construction project will transform the Rideau Carleton Casino into a leading gambling and entertainment destination.
In cooperation with Rideau Carleton Casino, Hard Rock International controls the project and has pledged to invest $350 million to bring the project to fruition. This massive investment now means that Rideau Carleton Casino construction project is one of the biggest private investment developments currently in progress in Ottawa.
The groundbreaking ceremony connect at 2:30 PM and was held indoors at the casino's live venue known as The Joint. Some of the biggest teams from Hard Rock International, as well as elected officials, business leaders, and community representatives were present to celebrate this noteworthy milestone.
The event was marked with speeches from several government officials and representatives including the mayor of Ottawa, Seminole tribe representatives, Hard Rock international officials, as well as staff from the Ontario lottery and gaming corporation. During the groundbreaking ceremony, attendees were also given the opportunity to view new renderings while learning more about the vision of the future Hard Rock Hotel and Casino in Ottawa.
This new location Max a significant growth opportunity for the hydro hotel. As the capital of Canada Ottawa boasts A strategic location in the eastern part of southern Ontario. Not only does Ottawa have a vibrant population, but it's also located strategically next to the city of Montreal as well as the United States.
This prime location makes it one of the most attractive destinations for tourists and residents. By revitalizing the gaming and entertainment landscape in the capital, the Hard Rock Hotel and Casino will not only provide a world-class entertainment experience to the thousands of tourists that arrive each month but will also help to recapture the spending of city residence add paper to travel to Quebec for gambling activities.
Plus, as travel continues to ramp up Ottawa is looking to take advantage of this demand by offering tourists and residents even more entertainment opportunities. Why invest with the property Hard Rock Hotel and Casino is helping to revitalize the gaming and entertainment landscape in Ottawa?
It is estimated that almost $60 million in gambling revenue is lost to Quebec and other neighboring provinces annually which highlights the potential economic impact of this new casino project. Hard Rock International, in collaboration with Rideau Carleton Casino has developed a comprehensive renovation plan to transform the property into a state-of-the-art casino and entertainment complex comparable to what you would typically find in Atlantic City or Las Vegas.
Once it starts operating the Hard Rock hotel and casino project is anticipated to generate more than $206 million in tax revenue for the province of Ontario, the city of Ottawa, as well as the Canadian federal government. This infusion of tax revenue will contribute to the various public initiatives and services thus enhancing the overall quality of life for everyone in the city.
Additionally, the city of Ottawa itself stands to gain more than $13 million in yearly revenue from the operation of the casino which will further boost local government resources that have been scarce since the pandemic. This groundbreaking ceremony for the Hard Rock Hotel and Casino in Ottawa marks the beginning of an exciting chapter in the city's gambling market as well as the entertainment landscape.
As part of its service agreement with the Ontario Lottery and Gaming Corporation (OLGC), Hard Rock International has been handling the day-to-day operations of the Rideau Carleton Casino since taking over in September 2017. After successfully relying on a similar model to rebrand other locations, this new casino hotel in Ottawa is expected to boast Hard Rock's rich musical and cultural history.
Construction commences and moves forward
Despite the many challenges that have faced this project the construction of this new Hard Rock has commenced thus paving the way for a vibrant entertainment venue. This casino hotel is expected to feature an expanded casino floor capable of accommodating more than 1500 slot machines, 40 live-action table games, high-limit gambling, a dedicated baccarat room, as well as a massive sportsbook lounge.
Beyond the gaming products and offerings, the new Hardrock and Casino in Ottawa will also house A-150 room Hard Rock hotel. The hotel will consist of 22 sweets and an 1800-seat Hard Rock Live theater that can accommodate more than 2000 guests. Visitors will also be treated to a wide range of dining options, cafes and bars, lounges as well as retail outlets.
As renovations are underway at the Rideau Carleton Casino, the casino will continue to maintain its operations ensuring that both guests and employees enjoy a seamless transition. During the groundbreaking ceremony, Hard Rock demonstrated its commitment to community engagement by presenting a $20,000 donation to Minwaashin Lodge.
Hard Rock remains committed to supporting local businesses and community organizations as it continues to pursue its expansion efforts. In addition to contributing to the economic and social well-being of the capital, the new Hard Rock Hotel is poised to create approximately 1900 direct and indirect employment opportunities during both the construction phase as well as ongoing operations.
This much-needed infusion of jobs and revenue is expected to contribute to the growth and vibrancy of the economy in general. Mark Sutcliffe, the Mayor of the City of Ottawa proudly expressed his enthusiasm for this new renovation project, emphasizing the positive effect that it will have not just on job creation, but also boosting the appeal of the capital.
Final Thoughts
With the new Hard Rock expected to become a prominent attraction, Ottawa's status as a thriving destination for leisure and entertainment will be taken to the next level. This development aligns perfectly with Ottawa's commitment to foster economic growth while providing residents and visitors with extraordinary entertainment experiences.