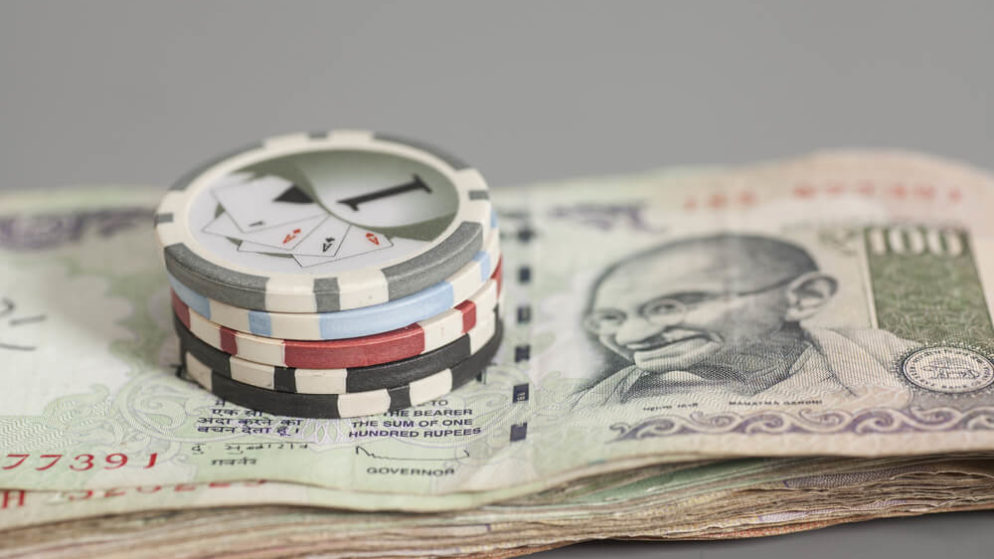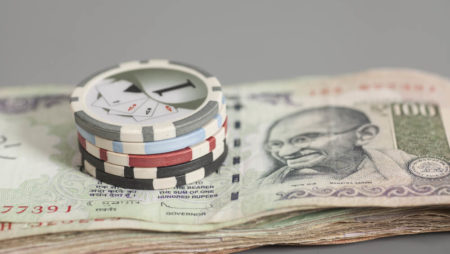 Online gambling in India is a big deal. It is so big, that estimates put the popularity of online gambling at something that has attracted the majority of the population. Approximately 80 percent of Indians have gambled online at least once during the past year and there is a great selection of betting options available to them ranging from sports, slots, or casino table games. To give you an idea of the size of the Indian gambling market, it is believed to be around US $60 billion a year, with roughly half of that spent on unregulated betting. Confusion over how much of the gambling activity is governed by law and the expansion of internet betting has made it difficult to pinpoint the legality of some gambling activities. Let's look at that a little deeper.
The History of Gambling In India
When India was still under British colonial rule, the first gambling law was introduced. That was back in 1867 and it essential made gambling illegal throughout the country. Anyone found engaging in this activity was sentenced to jail time. For the following century, gambling was very restricted although underground gambling houses entertained the activity. Gambling in some form also quietly surfaced during Indian festivals but that all changed with the arrival of the internet in the 1990s. It was with this new technology that Indians were exposed to such innovations as online sports betting and online casinos that permitted gambling from the living room, bedroom, or rec room. The belief at the time was that since the online gambling sites were not located in India, Indian bettors were not breaking any laws prohibiting such activity within the country's borders. That grey area led government officials to attempt to handcuff the concept and control internet betting activity.
The Legal Situation On Gambling In India
Gambling in India is actually very heavily regulated. The only true legal betting options for Indians are lotteries and horse racing. But two states in that country, Goa and Sikkim, are somewhat more relaxed on the subject and have permitted casino gambling as an option. In Goa, there are currently 12 land-based casinos in operation. But online gambling is a completely different matter. For much of the first several years since internet gambling was introduced to India, it managed to slip under the radar of regulation. That was because there was nothing in the Indian legislation that said online gambling was illegal. A hint of regulation comes from the Indian Information Technology Act 2000 which restricts the publication of online information that could cause corruption. Online gambling information is noted as an example. However, no law completely prohibits an Indian resident from spinning digital slot reels or betting on blackjack. That changed somewhat with the introduction of the Federal Information Technology Act that passed in 2011. The goal of that legislation was to limit online gambling activity by putting the onus on internet service providers. That plan was to have the ISPs implement tools that would block betting sits located outside of India. The loophole here is that nothing currently stops Indian bettors from joining sites that are not blocked and openly accept players and their Indian currency. Visit onlinecasinoguide.in for information on legal casino sites in India.
The Hot Betting Sites
Because betting on horse races is completely legal in India, it happens to be the most popular gambling option in that country. State lotteries are also legal, and as a result, almost as popular as betting on the ponies. But there is a hitch at the races. Indian bettors can only place live bets at the local track while in attendance although overseas races that can be accessed through sportsbooks located outside of India are another possibility.
Cricket, which is fast becoming the most popular sport in India, has presented an interesting situation. The game became so popular that the Indian Premier League was formed. The organized nature of these games has caused many Indians to turn to these cricket matches as a place to wager money. Although this is illegal, many land-based sportsbooks in India have been taking IPL wagers for quite some time. This activity tends to peak during international tournaments and many foreign online sportsbooks are aware of this and have found ways to capitalize on the situation.
The Future Looks Bright, Sort Of
So, what is the future of online gambling in India? That is anybody's guess. However, let's look at what is happening today. Indian gamblers have two very distinct gambling options available to them. They can bet legally at the racetrack or through lotteries. Or they can gamble illegally by betting on cricket matches or by visiting a foreign online sportsbook or casino. Yes, there are legal land-based casinos but they are located in just two parts of India and not everyone from New Delhi or Calcutta is going to travel to the tiny state of Goa or Sikkim to visit a land-based casino when they can experience virtually the same thing online without having to leave their home. This puts the Indian Government in an interesting situation.
They could try to restrict internet access some more, but so far that hasn't worked out according to plan. The only other thing they could do is formulate a plan that would make online gambling legal. The bonus here is that it would open doors for online gambling sites to be launched within the country. That would give the Indian government something to regulate through licensing and the legal sites that earn licenses would then be taxed. The tax revenue would generate a nice new income stream that the government could direct to supporting various programs.
Summary
Gambling is alive and well in India but about half of it is conducted illegally. If the Indian government were to legalize online gambling, it would generate a great deal of revenue that could be used in many positive ways. But if the government sees the explosion of internet gambling as a threat, chances are that more regulations will be implemented. The downside to that is it will force more Indian bettors to seek illegal forms of gambling rather than placing their wagers within their home country.