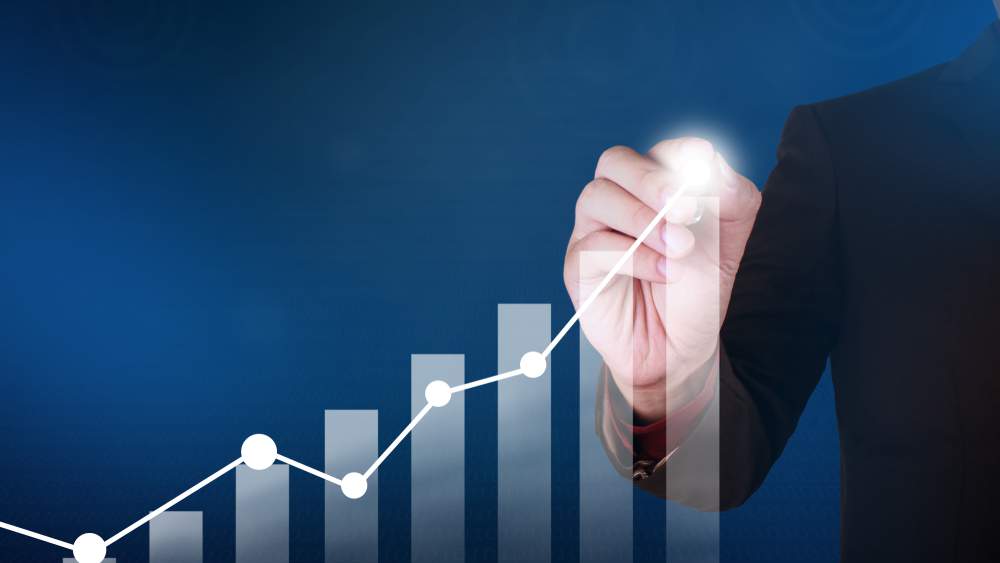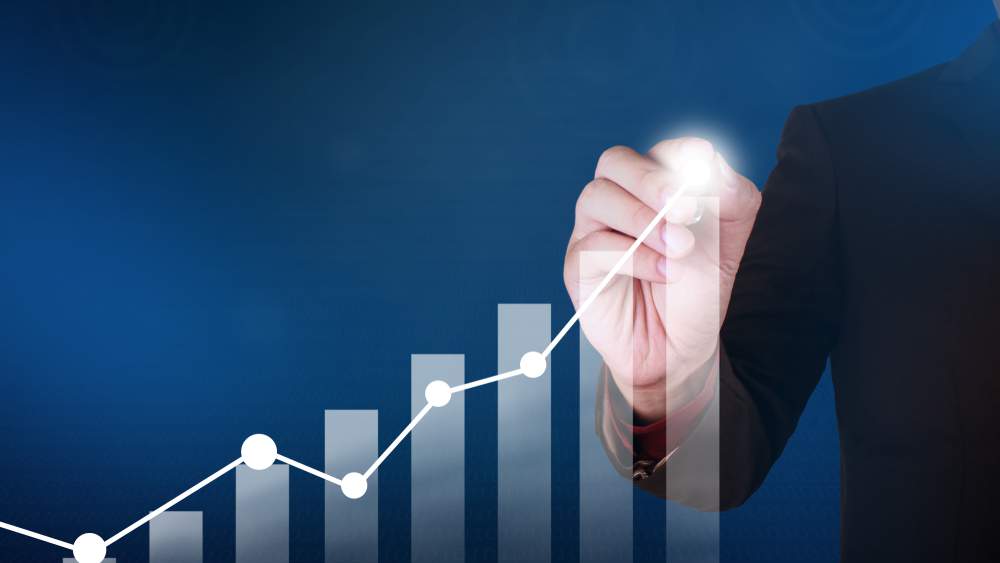 With recent changes to legislation around the world and advancements in modern technology, more people are turning towards online casinos to get their gambling fix.
This leads many to believe that we are heading towards an extinction of land-based casinos due to their reduced need in society, but this isn't necessarily the case.
In fact, casinos still receive millions of visitors around the world each year, with some countries even using them to revive tourism. 
To some, the online experience simply isn't enough to grasp the full gambling atmosphere that you'd receive by visiting a casino in person.
You only have to take one look at the continuing profits and growth from casino companies to realize that these attitudes mean casinos aren't going anywhere.
While there are many examples of this, we're going to show you a small selection of the most profitable ones from all over the world.
To prove we're not fabricating things, we will also inform you of the annual revenue and stock profile so that you can make your own mind up about the profitability of land-based casinos in 2019. 
Las Vegas Sands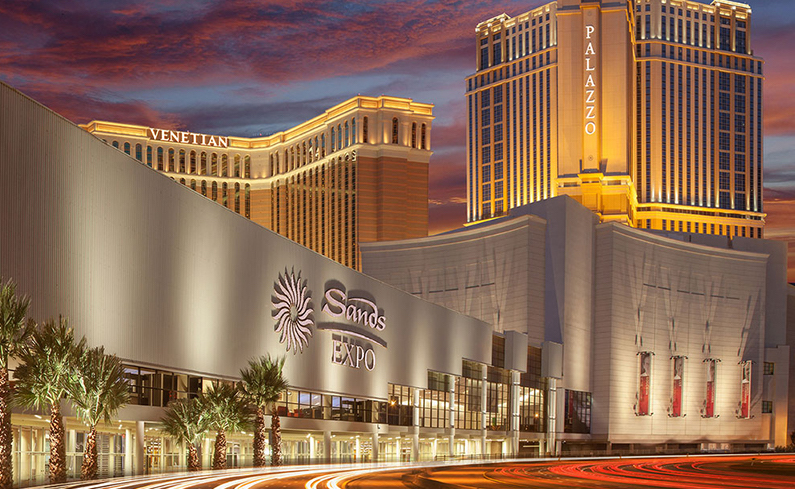 Las Vegas Sands, based in Nevada in the United States, is the largest casino company in the world. It was founded by entrepreneur Sheldon Adelson and his partners Richard Katzeff, Irwin Chafetz, Ted Cutler, and Jordan Shapiro in 1988. 
The company itself started with the purchase of the famous Sands Hotel, with the Sands Expo and Convention Center opening just across the road a few years later. 
With these establishments struggling to compete with the Las Vegas Strip, Adelson created The Venetian, which really kickstarted the company's success in the casino world. 
They have since purchased and opened a number of other properties on the Las Vegas strip to add to their casino empire, and also decided to expand into China. 
This takeover started in 2004 when they acquired the Sands Macao building, and expanded when they took over the Marina Bay Sands in Singapore in 2010. 
These frontrunning moves have led to significant revenue for the casino company, having bought in $12.827B from June 2018-2019 alone. 
As you might expect with this company being the largest in the world, their stocks are extremely promising, showing highs of 69.60 and lows of 47.39 in the last twelve months. 
Boyd Gaming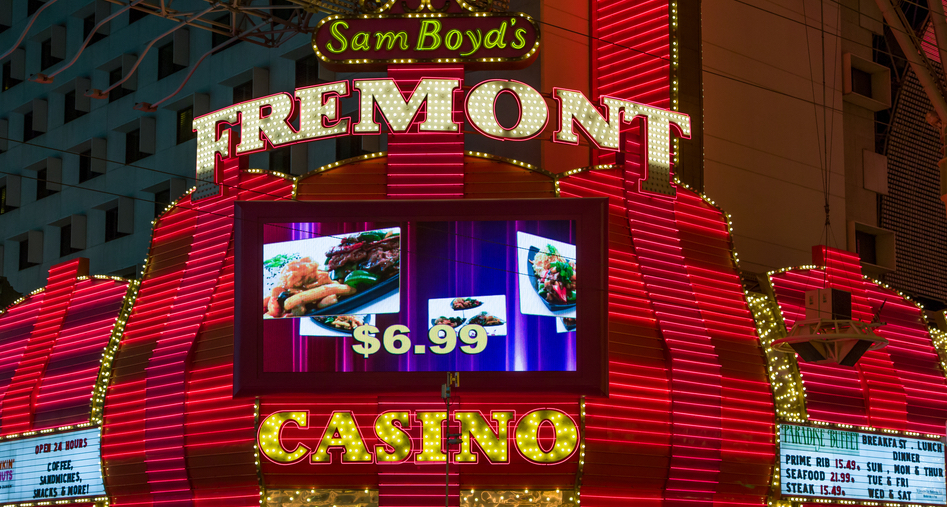 Boyd Gaming is another extremely profitable American casino company located in Nevada, United States. 
It was founded by Sam Boyd, who'd had decades of previous experience in the gambling industry, in 1975. 
This was primarily created to develop and operate the California Hotel and Casino in Las Vegas, the first property belonging to the company. 
Since then, Boyd Gaming has opened 12 other casinos in the Las Vegas area, and 14 in other states, including Missouri, Louisiana, and Illinois. 
Now, this highly successful business is run by Boyd's family, and managed by Sam's son Bill Boyd.
In terms of revenue, this continues to grow, having come in at $3.077B in the year 2018-2019. 
An overview of their stocks from the last twelve months shows that they have experienced a slight loss in value, however. This has resulted in a fall from highs of 33.45 in September 2018 to highs of just 24.11 in 2019. 
Wynn Resorts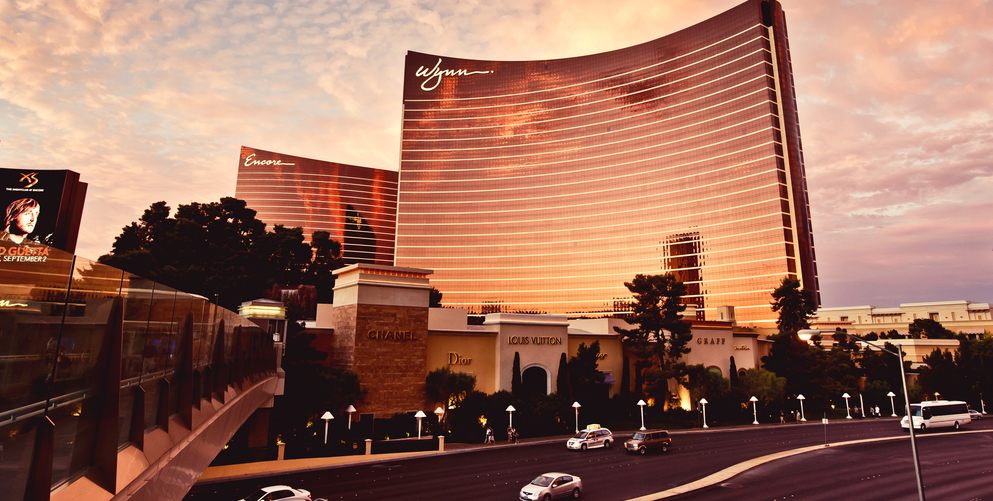 Wynn Resorts is an American company founded in 2002 by Steve Wynn, the former chairmen and CEO of Mirage Resorts. 
Even before Wynn had launched his company, he had set the foundations for his new venture, having purchased the former Desert Inn for $270 million. 
In 2001, after closing the casino-hotel he had purchased, he set to work on the first venture for the company; Wynn Las Vegas.
This officially opened in April 2005, with a further extension called Encore opening on the anniversary in the following year. 
In addition to the two casinos in Las Vegas, they also recently opened a third, Encore Boston Harbor, in Massachusetts. 
The company also owns casinos outside of the US, having taken great interest in the Cotai Strip in Macau, China. 
Having opened three casinos on said strip, Wynn Macau that opened in 2006 was by far the most popular, having since become the largest-grossing casino in the region. 
These successes in the seventeen years since the company's launch have lead to an annual 2018-2019 revenue of $6.707B, which was a 3.26% increase from previous years. 
Wynn Resorts are another company that have, unfortunately, seen a similar reduction in the value of the stock over the last twelve months. 
This has led to a current value of around 108.92, which is a significant reduction in the 137.31 the same share would have been worth this time last year. 
Penn National Gaming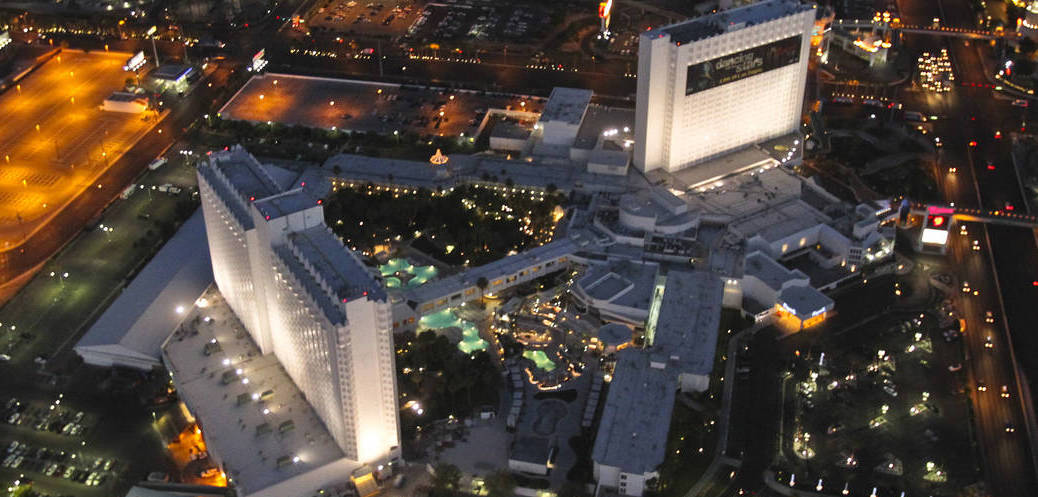 Penn National Gaming is a company operating from Wyomissing, Pennsylvania who operates casinos and racetracks throughout the US. 
They were founded in 1982 as a collaboration of a few different companies, with Peter M. Carlino being named their first CEO. 
As a new company, they made their initial investments in racetracks, starting with Pocono Downs in 1996. 
It wasn't long, however, before the direction for the company changed and they started focusing their attention towards the casino market.
This started in 2000 when they purchased Casino Magic Bay St. Louis and Boomtown Biloxi from Pinnacle Entertainment for $201 million. 
It wasn't until 2003 when this company really established themselves in the casino world, however, with the purchase of the Hollywood Casino Corp. 
As a result, they gained three additional casinos in Illinois, Mississippi, and Louisiana. 
It was also during this period that Penn National Gaming began branding themselves under the Hollywood Casino name, something that they would later become well known for. 
As of 2019, they have since purchased a total of 43 facilities throughout the United States and Canada, most of which continue to fall under the Hollywood Casino brand name. 
Their revenue for 2018 was promising, too, having earned themselves an outstanding $3.6 billion, making them one of the most profitable casino operators in the world by far.
With that being said, the performance over the last year for their stocks is down by -38.15%. Although this may worry potential investors, the general advice from analyst specialists is that they are still a good company to buy stocks in. 
Crown Resorts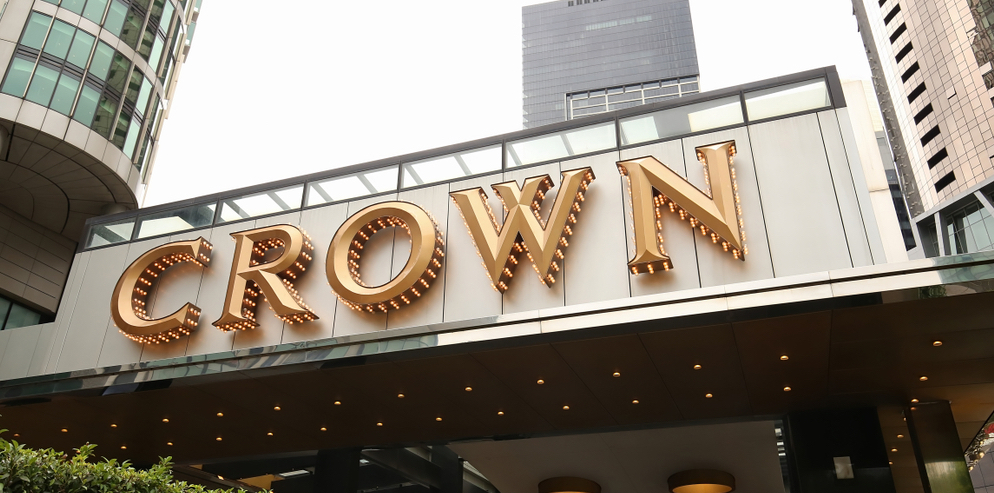 Crown Resorts is an Australian-based casino company who were established in 2007 when Publishing & Broadcasting Limited (PBL) gave its gambling assets to Crown Limited. 
Since then, they have grown to be one of the biggest gambling groups within Australia, owning the two leading gambling complexes Crown Melbourne and Crown Perth. They also own Crown Sydney. 
The company has tried to make a success of casinos in other countries around the world, including the US, Sri Lanka, and China.
Despite the above propositions falling through, they have had some success with the English market, having acquired full ownership of Crown London Aspinall's. 
These failures might have stumped Crown Resort's efforts to expand, but they are still the ninth most popular casino company worldwide, bringing in a revenue of $386.8 million between June 2018-2019. 
Unfortunately, the stocks aren't as successful, having fallen due to a number of controversies the company has been involved in over the past few years.
In the last twelve months, Crown Resorts experienced stock highs of 14.37 and lows of 11.01, which isn't a great view in the eyes of an investor.  
SJM Holdings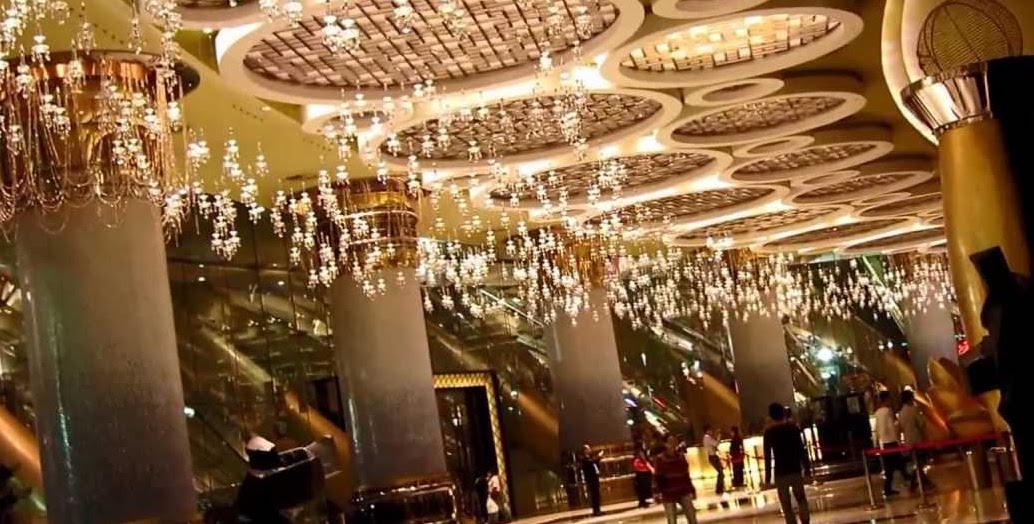 Many of the successful casino companies we've highlighted on this list have chosen to expand into Macau once successful, but SJM is one of the only companies to have gained their success from the region alone. 
The company itself was founded back in 1962 by Stanley Ho, at a time where they became the only casino license holder in Macau until 2002.
This undoubtedly gave them an advantage to kickstart their reputation as a trustworthy gambling establishment, which has continued to this day.
Even after other casinos were able to apply for a casino license within the region, many continued to choose establishments owned by SJM Holdings.
With the profits gained from this reputation, the company has been able to go on and operate a total of 19 casinos, responsible for more than half of the casinos in Macau. 
In modern times, the successful enterprise is run by members of Stanley Ho's family, who have continued his legacy by keeping the business local and are reaping the financial rewards as a result.
In fact, between 2018-2019 they collected a total revenue of 34.41 Hong Kong Dollars ($4.4 billion). 
Their stocks are also extremely advertising for investors too, with reported highs of 128.43 and lows of 91.32 in the last twelve months. 
The Genting Group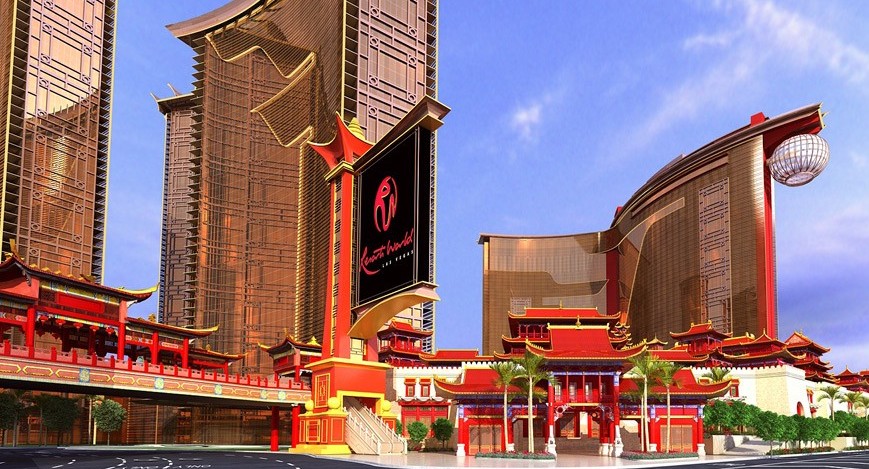 The Genting Group is a casino company founded in 1965 by the late Malaysian entrepreneur Tan Sri Lim Goh Tong.
Following his retirement and later death, it was overtaken by Tan Sri Dato Seri Lim Lok Thay, who now serves as Chairman and Chief Executive of the company. 
Expertise from both specialists has allowed the company to gain an unbeatable understanding when it comes to developing, operating and marketing casinos all around the world. 
As you can probably expect, this expertise hasn't been wasted, with them owning casino locations in 8 different countries around the world.
By far their most successful market has been in the United Kingdom, where they own more casinos than any other company. 
Despite this, their main attraction and most famous site is by far the Resorts World Genting, formerly known as the Genting Highlands Resort. 
With everything from luxury shopping malls to hotels and several different casinos to try out, it's a popular location for Malaysian locals and tourists alike all year round. 
In total, their success has led to ownership of 60 casinos around the world, in addition to an online casino website where players can gamble without leaving their home comforts. 
This has led to a considerable amount of revenue for the company, with their annual report reporting their net revenue to sit at $1.94 billion in 2018. 
Their stocks also shows promising results, with the price of one stock costing RM5.870 and being worth as much as 8.290 at their highest point in the last 12 months.
Galaxy Entertainment Group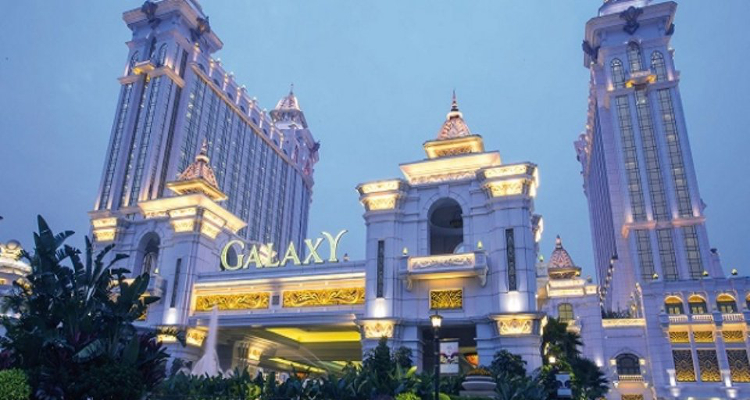 Galaxy Entertainment Group, better known by their subsidiary name Galaxy S.A., is another casino company that specializes in operating casinos in Macau. 
Founded by Lui Che Woo in 1988, this company actually began as a construction company, before rebranding with the turn of the millennium.
This reason for this largely relied on the fact that Macau opened up the casino industry for companies other than SJM Holdings during this period, making the fresh market attractive to investors. 
Though many companies have failed to gain sole success in Macau, Galaxy Entertainment Group has seen some great success.
By far their most famous casino in the area is Galaxy Macau, which opened in 2011 after an agonizing decade of construction efforts. Within this resort, there are thousands of hotel rooms, numerous entertainment complex and casino areas for guests to enjoy. 
They also own a further 5 resorts within the Macau area which are seeing a varied level of success in their own right.
You might be surprised to learn that, despite only owning six casinos in one country, they are one of the higher-earning casinos on our list.
In fact, in 2018, their reported revenue stood at $7.04 billion, a 14% increase from the year before.
It's also a great time to invest in their stocks, too, with one share being worth 62.10 at its highest point and 40.30 at its lowest point in the last twelve months. 
Summary 
This list of successful casinos shows that there's still a demanding market for land-based casinos.
Regardless of whether casino companies focus on a specific country or target the global market as a whole, it's clear to see that growth and profits are completely unaffected by recent changes.
This isn't only good news for the casino company's themselves, but it also shows a promising future for those looking to invest in stocks. 
As shown, the value on the market is continuing to increase in most cases with similar results across the industry, even with companies that aren't necessarily the most profitable.