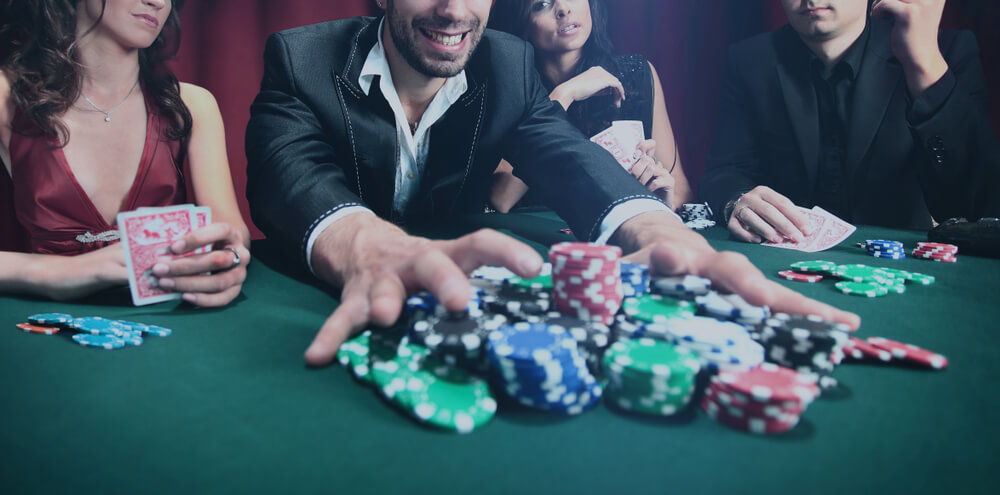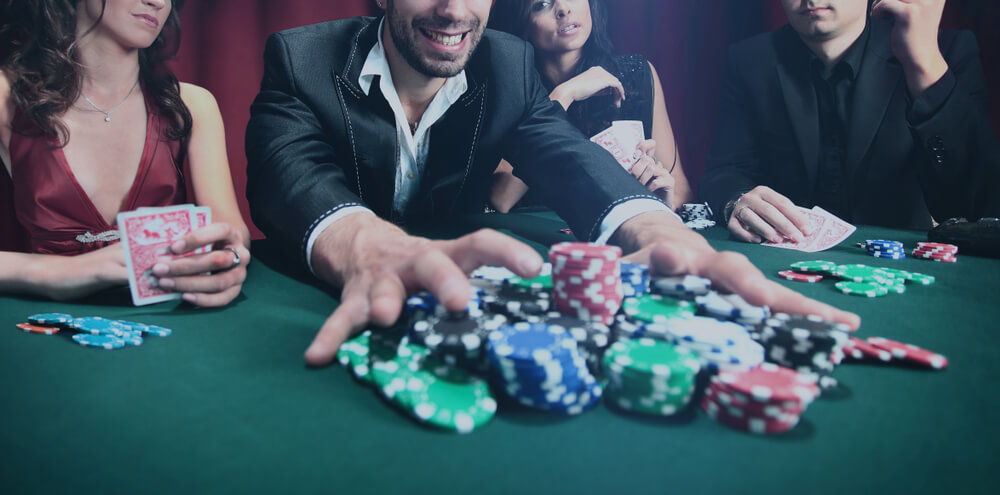 No deposit bonuses are amazing. Through them, players are offered a risk free avenue to have a feel of the numerous online casinos out there and what their games are like. Another exciting aspect of this type of bonus, and why casinos offer it is that you can win huge amounts of money with it without risking your own funds.
These promotions are very popular in every online casino yet players still don't understand how this type of offer works and at Casimple players can find a list of sites who all provide this bonus and rate the casinos before you try them. Because of this, a lot of misconceptions have been spread about it. This article is meant to debunk the three strongest myths surrounding the no deposit bonuses.
Your Chances of Winning with a No Deposit Bonus Is Very High
Many players are of the belief that the no deposit bonus is like an easy way to winnings. Now, while your money is not at risk when playing with no deposit bonuses, you rarely win games with them. Common sense dictates that casinos won't want to give away a huge amount of cash to players that made no monetary commitments.
The online casinos employ the wagering requirements to reduce the possibility of paying huge amounts to players when they play with no deposit bonuses. Now, whenever you win money with a no deposit bonus, you will need to achieve a certain playthrough requirement with it.  Details of the wagering requirements are found in the terms and conditions of the promotion.
This is why you should read the terms and conditions all the time before you accept the promo. You should always look for the number that has an x after it. This number varies in different casinos and it reveals the number of times you must wager the winning or the bonus, or both before you can cash out. If you have a 40 times wagering requirement, and you win $10 with the bonus, you need to make a total bet of $400 before you can withdraw the cash or winnings.
You will be closer to returning a profit when the wagering requirement is low. Higher wagering conditions will mean less chances of profiting. For instance, if there is a 20x wagering requirement on the promotion explained above, your chances of winning with it would be higher, and that is because having won $10 already, you only need to wager a total of $200, and this would be less than the $400 you would need to bet with the 40x requirement. In the former example, the true value of a bonus is shown to a player through the wagering requirement. This is why you must check for this before opting in.
You Can Complete Wagering With Any Game
Of course, everybody knows that the chances of winning and making a profit differ in games. However, one thing you may not know is the fact that the wagering contributions made by the more lucrative games are normally limited.
When you play blackjack with a perfect strategy, the house edge is normally very low. When you consider the high RTP of the game, it would be a wonderful game to complete the wagering requirements on no deposit bonuses. But in casinos, the contributions that blackjack can make to the wagering requirements are almost always limited. In some cases, they allow it to contribute a very minimal percentage, mostly between 1 and five percent. In other cases, they may exclude it completely.
If the contribution that a game makes towards wagering requirements is just one percent, the total wagering requirement for a no deposit bonus would be multiplied by 100 when you play that game as part of the no deposit bonus. When you consider the example we gave above, you realize that while a bonus of $10 with a 4x wagering requirement will need $400 worth of wagering to complete, a blackjack game that has a one percent contribution when used to reach this wagering requirement would amount to a total bet of $40,000 before the requirement is met.  It is very simple for you to do this and still have the chance to make a profit.
This is not applicable to blackjack alone. Video poker, roulette, and other high value slots will also deliver contributions of less than 100 percent. The RTP of the game is used by the casinos to set its contribution. Casinos allow the completion of gaming on very few games. They mostly allow slots up to 95 percent and above contributions.
It is not advisable to use games that contribute less than 100 percent in seeking to achieve the wagering requirement. Players are discouraged from playing games that are completely excluded from the bonus contributions with the bonus funds. When you lose with these, it affects your bankroll negatively, while the wagering requirement does not reduce. With this, your chances of profiting from the bonus would be reduced.
You Keep What You Win With a No Deposit Bonus
Here, we have reached the rarely appreciated aspect of the terms and conditions of the promotions; which is the cash out limit. Some people are of the idea that if they are able to reach the wagering requirement on games that are eligible for that, the entire money they have in their bankroll when they bet the last $1 of their wagering requirement will transform into real money that they can cash out.
To reduce the losses that casinos may encounter through their no deposit bonus offerings, they will most likely enforce a withdrawal limit. Through the bonus, players will only be able to win a particular amount from the casino. The possible total winnings would be mentioned in the terms and conditions. They make the figure very low when there are no deposit bonuses, and that is because they don't want to be settling huge jackpot pays when they have gained nothing from the players.
When a cash withdrawal limit is imposed on a no deposit bonus, it serves a very good purpose, because it informs the type of games you will choose to play, so as to have the best chances of winning. For instance, if you can only win a maximum of $10, then the progressive jackpot does not make any sense. The jackpot receives some percentage of the game you choose to play. If it is not possible for you to win the jackpot, there is no need adding to the prize pool.
Instead, selecting a low volatility game with a very high RTP will be better for you, as this gives a 100 percent contribution still. You encounter lots of little winnings on low volatility prizes. But, with the high volatility slots, you mostly encounter dry spells with no winnings. It is very easy for you to finish your bonus funds before meeting the wagering requirement as you spend a long time with no winnings.
Read and Understand the Terms
Having revealed the three most popular myths about the no deposit bonuses, it would be easier for you to select the best no deposit bonuses from now on. What you should look for in essence are bonuses with low wagering conditions, high RTP games that contribute 100 percent to the wagering, and increased cash out limits.
Now, all these differences in the bonuses are stipulated in the terms and conditions of the promotions, and that is why you must read the terms and conditions before you opt in. With information on what is on offer, you will be able to avoid some nasty surprises and enjoy a more pleasant gambling experience.