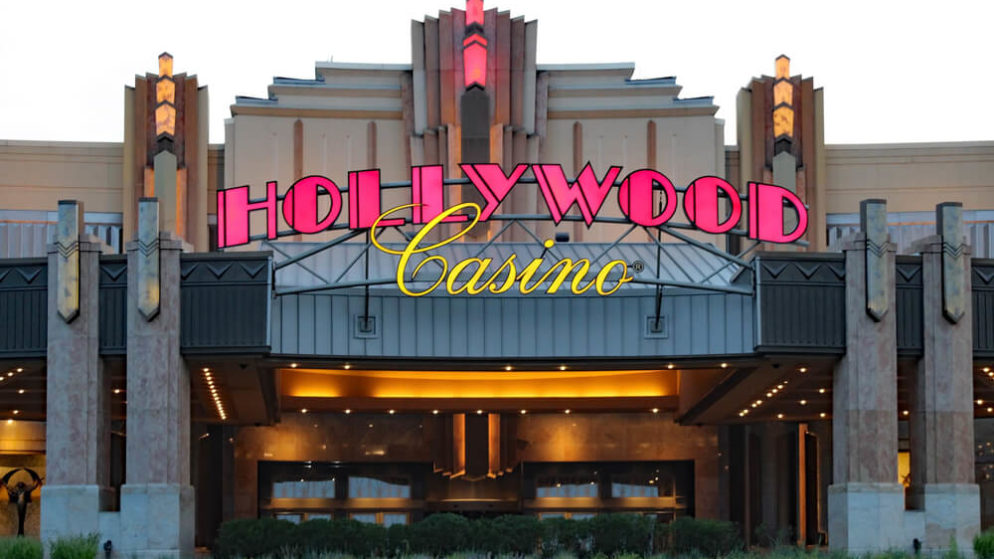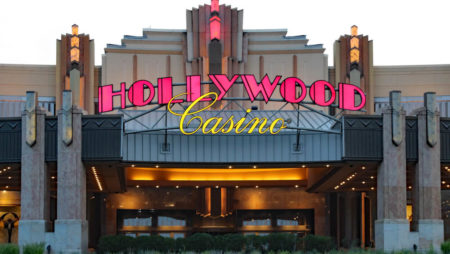 The Hollywood Casino at Penn National Race Course is easily one of the most visited entertainment options in Grantville, Pennsylvania. Located just 7 miles east of Harrisburg is one of 28 casino properties controlled by Gaming and Leisure Properties in partnership with Penn Entertainment.
Since casino gambling was legalized in the state, both online and in-person gambling gas been thriving. Despite the economic headwinds brought about by rising inflation and mounting interest rates, as well as added pressure on companies and households, casinos in Pennsylvania continue to perform well while the global economy continues to be affected by crisis after crisis.
Throughout the state, casinos generated more than $450 million from all types of casino gambling. According to figures shared by the Pennsylvania Gaming Control Board, this was a boost of more than 5.71% compared to the same period last year. According to the Gaming Control Board, online bets throughout the state set a monthly record this October.
In particular, Hollywood Casino at Penn National Race Course boosted its proceeds by 20.4% thanks to iGaming and sports betting. The revenue generated by Grantville of $68.7 million is the highest that any casino in the Commonwealth has managed to generate. Out of the $68.7 million produced, $52.7 million was acquired from internet gaming.
This year, the gambling market in Pennsylvania has performed beyond set expectations managing to set several all-time monthly records in 2022. At the beginning of the year, there had been concerns that the war in Ukraine would affect the state of the market. However, even the rising cost of living has not kept Pennsylvania's punters away from casinos.
Although iGaming has been maintaining a steady rate of growth, the brick-and-mortar business at Hollywood's casino is still lagging. Revenue from live slot play from Hollywood Casino's 1,830 machines dropped by 17.6%. revenue from table games dipped by an additional 23.4%, which signals the slow rate of growth for physical casino gaming.
According to the executives of Penn Entertainment, the mounting competition from new neighboring casinos has caused the revenue share to decline drastically. The mini casinos located in Morgantown have also caused the live play to reduce, particularly during the 3rd quarter.
Plus, it is almost impossible to go anywhere in town without seeing skill-based games everywhere. Skill-based games like video slots can be found all over in taverns, bars, convenience stores, and gas stations, which has certainly impacted the bottom line. 
Not too long ago, Penn announced that it would no longer be offering poker at Hollywood casinos, which has certainly impacted the casino's performance. The casino's poker room has remained shut down since March 2020 owing to the pandemic. When casinos were finally allowed to re-open their doors in June 2020, a lot of the poker rooms in the state eventually welcomed guests months later.
At present, there are approximately 9 poker rooms that punters in Pennsylvania can visit including:
Pittsburgh Live Casino

Philadelphia Live Casino 

Mohegan Sun Pocono 

Meadows Racetrack and Casino 

Rivers Casino Philadelphia 

Parx Casino 

Rivers Casino Pittsburgh 

Mount Airy Casino Resort 

Wind Creek Bethlehem 
Aside from Hollywood Penn National, the only other casinos to permanently shut down their live poker rooms included Presque Isle Downs & Casino and Harrah's Philadelphia. In general, poker rooms in Pennsylvania haven't always been the highest revenue generators as most casinos across the world generate most of their profits from slot machines.
Similar to sports betting, live poker is generally a low-margin vertical that helps heighten the overall experience for casino operators. Live poker provides gamblers with an alternative. However, the demand for this alternative form of gambling has been waning over the years. Of all the properties operated by Penn National in Pennsylvania, Hollywood Casino located at The Meadows south of Pittsburgh is the only facility that still offers live poker.
Penn continues to invest in its properties
Penn Entertainment has managed to sustain its presence in one of the most competitive markets in the country by plowing cash into its existing properties. Penn National currently operates 4 properties in PA with the latest facility to welcome guests being Hollywood Casino Morgantown in Berks County.
Penn National Gaming invested approximately $111 million in the licensing fees, as well as the construction of the casino from the ground up. This may be the 4th Penn National casino to open its doors. However, it will first be located in Penn's own backyard in Wyoming. 
In total, this new facility is expected to generate at least 375 new jobs and will be a Category 4 casino facility. In some cases, category 4 casinos are also sometimes referred to as mini-casinos. Hollywood Casino Morgantown boasts the maximum 750 slot machines that are permissible by the permit, as well as an additional 30 table games that are used for purposes of sports betting.
Within the premises, there is also a Barstool Sportsbook that serves as a restaurant and a venue for entertainment purposes. The sportsbook comes complete with a dining area that's capable of accommodating 150 individuals, as well as a massive jumbotron and flat-screen TVs that are stationed all over the casino floor for ease of access during popular events and matches.
Once up and running, residents of Berks County will no longer have to cross county lines to place wagers on their favorite casino games including Blackjack, roulette, or slots. Some of the more innovative features coming to the Morgantown location include an app that allows punters to carry out gambling transactions on their phones, as well as contactless payments, which have become particularly important in post-COVID times.
Final Thoughts
At this juncture, there isn't much else that Penn National can do to revive its live poker room. The good news though is that online gambling in all its forms appears to be cushioning the blow left by live poker. As time goes by, Penn National will likely keep improving its gaming floor. The casino brand has already made it clear that it intends to redesign its layout so that the floor can better accommodate the thousands of punters that visit the casino daily.