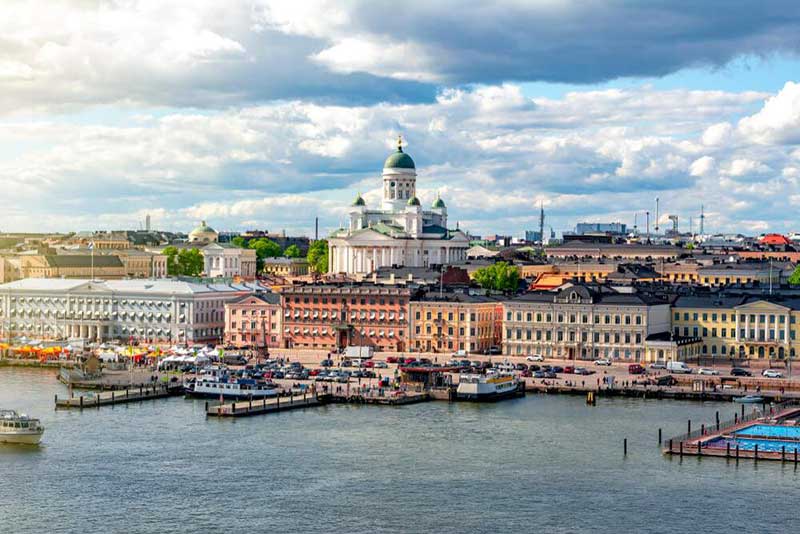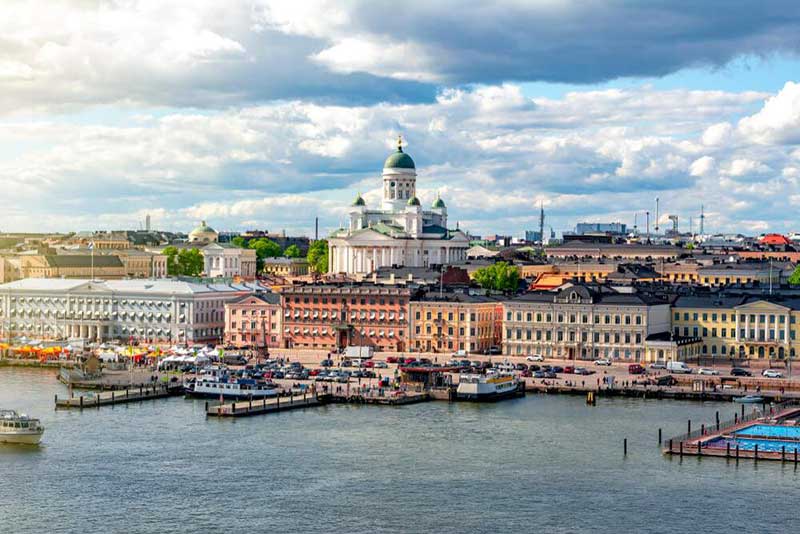 When online gambling becomes the topic of discussion, Finland is probably not the first country mentioned. However, the online gambling industry is alive and well in that part of the world. As it turns out, Finns are quite fond of all forms of gambling ranging from land-based casinos, lotteries, horse racing, and online gambling. But there are a few very cool aspects of the Finnish gambling industry you probably are not aware of. Let's take a closer look at them now.
1 – Gambling In Finland Is A State-Controlled Monopoly
The Finnish government oversees all forms of offline and online gambling. Legislation in Finland has split the different forms of gambling into groups that are managed by individual entities. They are as follows:
RAY – This is the provider for land-based gambling throughout Finland. It has a monopoly on brick-and-mortar casino operations, mobile casinos in Finland, slot machines, table games, and all other traditional casino games such as roulette and blackjack.
Veikkaus Oy – This group oversees the Finnish national lottery, all forms of sports betting, and instant win games.
Fintoto Oy – Anything related to pari-mutuel horse race wagering comes under the watchful eye of this organization.
2 – There Are Actually Four Entities That Control Gambling In Finland
Yes, that's right. There is yet another organization that regulates gambling. It is called PAF and their jurisdiction is the Aland Province. This is an autonomous region that is comprised of 6,700 different islands that go deep into the Black Sea. The Finnish government has instructed its four organizations to take care of each different piece of the gambling puzzle within Finland.
3 – Gambling Profits Go To Good Causes
As controlling as it may sound, the Finnish government has a bigger plan in place. They have implemented a plan that sees all gambling profits put into many different social projects. These range from supporting sporting events and the arts to funding science and education.
4 – The Finnish Government Only Recognizes Two Online Sites
The only legal internet gambling sites recognized by the Finnish government are run by either PAF or RAY. PAF has the online gaming monopoly in the Aland Province while RAY controls the same things in the rest of Finland.
5 – The Monopoly In Finland Goes Against EU Free Trade
That's right. The European Union requires free trade between its member nations. However, Finland will not give up control of its gambling industry. This has resulted in friction between Finland and the EU on more than one occasion. The EU states that Finland's gambling monopoly is too restrictive to foreign operators. It has become such an issue that the EU has sent letters complaining about the Finnish stance on gambling. Finland has responded to these letters but has not made any changes. It is not known whether or not the EU will take this matter to the next level or just give up.
6 – Foreign Gambling Sites Are Not Allowed
The internet presents some interesting challenges to Finland. That is especially true when you consider that gambling sites that are not licensed to operate within the country do welcome Finnish gamblers with open arms. The same sort of situation exists in other countries like Canada where "off-shore" gaming sites are frowned upon, but Canadians flock to them anyway. In Finland, the situation is much the same in Canada where enforcement is light and there are no true mechanisms in place to prevent players from joining gambling sites that are not based in Finland. Again, like in Canada, Finland does not have anything in their law books that prohibits the placing of a bet at an unlicensed online site. What this means is that Finns can play anywhere they are accepted and it is far from the exception as many of the largest online sites outside of Finland have their websites with Finnish and Swedish versions. In addition, there are major online gambling sites that have lengthy lists of countries banned from joining which typically includes the United States, but gamblers from Finland are usually not banned for opening gaming accounts.
Expect A Change In The Future
Although the Finnish government has an appetite to get heavy handing in what it has been referring to as "illegal gambling" by passing legislation to ban unlicensed sites from promoting themselves in Finnish media, it is only going to go so far. Gamblers in Finland are not restricted on where they can go to place their bets online. Until there is a geolocation-type system implemented by the internet providers within that country, offshore gambling will continue, as it does in Canada. Considering the strong grip that the Finnish government has on gambling within the country, any wagering that leaks out through an off-shore gaming site must be a sore spot but currently, an effective solution to that has yet to have been created. Possibly, Finland can convince the EU that they are honoring free trade by not restricting Finns from joining these illegal sites.
Final thoughts
Gambling in Finland is completely controlled by the government. Four legislative bodies oversee different forms of gambling in the country. Although the profits from gambling are turned into supporting social causes within Finland, the EU has been pressuring Finland to play nice and accept free trade. Currently, gambling sites that are not licensed to operate within Finland are considered illegal. But Finns flock to them anyway as they are welcomed with open arms.
As much as the Finnish government wants to control all forms of gambling in Finland, the internet has presented n interesting scenario. It does not recognize borders without some form of blocking mechanism in place. Plus, Finnish gamblers are probably not too concerned about where the gambling sites they use are licensed as long as they can access them to get their regular betting fix. And with pressure coming from the EU requesting that Finland relax a bit on their monopoly, it is probably safe to say that nothing much is going to change.