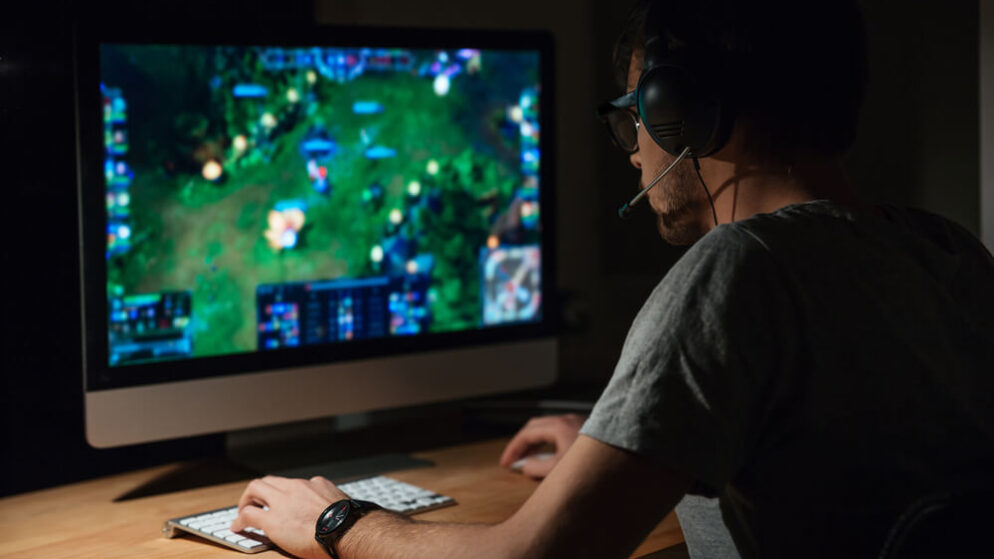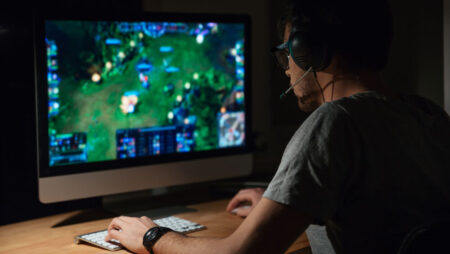 Offshore gaming sites have been a thorn in the side of regulated gambling operators and state governments for years. These unlicensed offshore operators siphon away upwards of half a trillion in revenue and taxes from legal gambling markets. 
In a plea for help, regulators from six states with legalized gambling have recently joined Kirk Hendrick — the chairman of Nevada Gaming Control Board — to call for the U.S. Department of Justice (DOJ) to prioritize combating illegal offshore online casinos and sportsbooks.
"As gaming regulators, we are proud of the work that we do and are deeply concerned that offshore gambling sites operate unimpeded, outside the regulatory structure that states and the federal government have instituted to protect the public," reads in part the letter addressed to the U.S. Attorney General Garland.
The letter was authored by Nevada's Kirk Hendrick and signed off on by top regulators from six other gambling-friendly states: Mississippi's Jay McDaniel, Illinois' Marcus Fruchter, Louisiana's Ronnie Johns, Colorado's Dan Hartman, Michigan's Henry Williams, and New Jersey's David Rebuck.
Big threat to the integrity of legal gambling markets in the U.S.
In their letter, Kirk Hendrick and his counterparts point out that illegal, offshore gaming sites compete for American customers without paying the taxman or investing in licensing. That particularly stings legal gambling operators, which are some of the biggest taxpayers across most states. 
According to a report from the American Gaming Association (AGA), American bettors plunk down more than half a trillion (or roughly $510.9 billion) annually through illegal iGaming sites, sportsbooks, and various other offshore gambling outlets. The activity comes at the expense of state governments that could make $13 billion more in tax revenue, and legal onshore gambling companies that are deprived of billions in revenue.
Meanwhile, AGA's State of States report shows that state and local governments raked in a little shy of $13.5 billion last year in direct gaming tax revenue from licensed gaming operators. The figure doesn't account for billions of dollars more paid by the legalized gambling industry in the form of sales, income, corporate, and payroll taxes, as well as revenue-sharing agreements.
Not only that; legal operators like DraftKings, BetMGM, Caesars, and FanDuel — which is co-owned by Fox Corporation and Flutter Entertainment — spend billions of dollars in marketing, licensing, and lobbying for the expansion of the legal sports betting market. 
The far-reaching impact of offshore gaming sites
Regulated operators in legal gambling markets are rigorously vetted and required by state regulators to toe the line. They must follow strict regulations and rules down to the tee, especially around responsible gaming, anti-money laundering controls, age verification, product testing, and licensing. 
For instance, Warhorse Casino Lincoln, which became the first to offer legal sports betting in Nebraska this year, must only accept in-person bets, refuse wagers on any in-state college home games, and pay a 20% tax on its gaming revenue.
Unfortunately, US-facing offshore gaming sites don't play by these rules, frequently operating unabated without oversight or regulation.
In their plea to the DOJ, Hendrick and fellow regulators argued that offshore operations don't take the necessary measures to curb money laundering, protect minors through rigorous age verification, or invest in any responsible gambling initiatives. That some don't provide guarantees that bettors will get fair payouts. 
Indeed, one 2023 study published in the Journal of Gambling Studies found that a big chunk of offshore gaming sites engaged in rogue practices. Some use targeted ads to lure in problem gamblers seeking help or financially victimize their customers, while those with flimsy KYC controls allow criminals to launder money.
Most victims of these fraudulent sites find themselves between a rock and a hard place, with no one to turn to for viable treatment or amicable dispute resolution. 
Moreover, regulators feel that the vast amount of revenue generated by offshore gaming sites could be used to further fund criminal activities like the illegal drug trade and human trafficking. They warned that these dangers pose a combined serious threat to American consumers, their communities, and the onshore, law-abiding gambling industry.
The dire need for DOJ action
Through their group action, the seven state regulators and their respective organizations are also looking for federal help to protect consumers and curb these numerous, "well-known" threats associated with unlawful offshore betting operations. 
Although the federal government has largely left gambling regulation up to states, the regulators contend that offshore gaming sites violate both state and federal laws. They also argue that the threats posed by these unregulated operators are too big for states to handle alone, so it makes sense for intervention to come from both levels of government.
"The many significant threats posed by offshore illegal gambling cannot be addressed by states alone and, therefore, require heightened federal attention and engagement," the letter said. 
The regulators urged the Department of Justice to make investigating and prosecuting offshore gambling sites a priority in order to protect consumers, support communities and defend law-abiding companies. 
They broached a multi-prong approach that encompasses the DOJ and attorney general ramping up federal enforcement efforts and working closely with financial processors like Visa, MasterCard, and Paysafecard to block payments to offshore gaming sites.
Not the first letter to AG Garland
The Hendrick-authored letter is one of the several that the Attorney General Merrick Garland has received asking the DOJ to crack down on illegal, offshore gaming operations. 
Last month, Karen Wells, the executive director of Massachusetts Gaming Commission, sent a similar letter to the AG, echoing the sentiments voiced by regulators from Nevada, Illinois, New Jersey, Mississippi, Michigan, Louisiana, and Colorado.
Then on June 29th, AG's office received a letter from 28 members of Congress led by Congresswoman Dina Titus (D-NV 1st District). The lawmakers called on the DOJ to speed up investigation and prosecute illegal offshore sports betting sites.
The gambling industry trade group AGA made the first move in July 2022, possibly setting the right tone for the sector, legislators, and state regulators.
Wrap-Up
More than two dozen states have legalized online and mobile sportsbooks in recent years, but offshore gaming sites continue to bombard Americans with aggressive, targeted marketing for their unregulated products. Their ads are ubiquitous and brazen, appearing on highly-trafficked websites, social media, videos, and even in local print. The concerted call by several state regulators for DOJ action signals a united front that'll help tackle the dire issue of offshore and unregulated gambling.