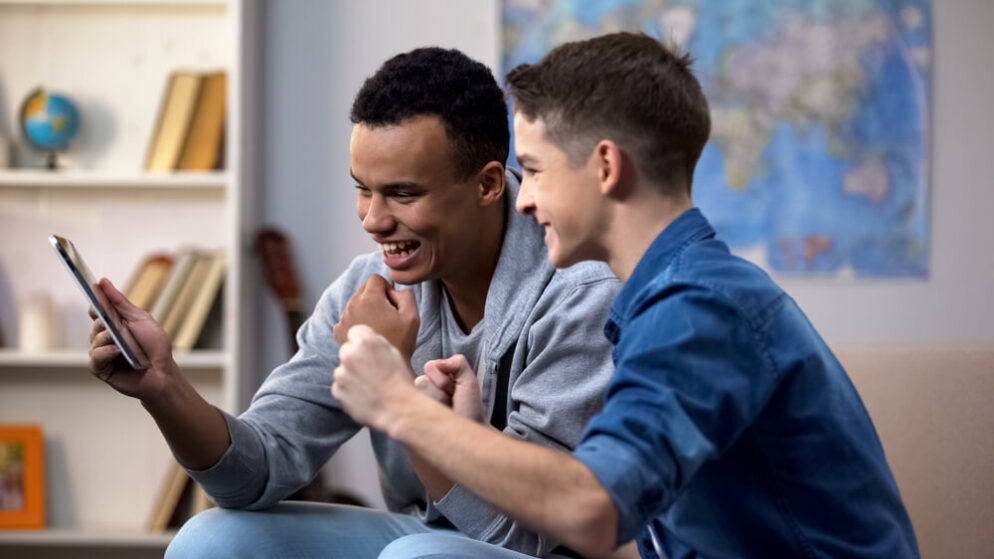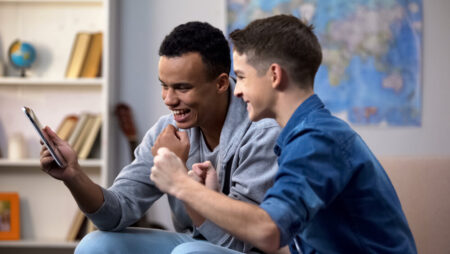 Live casino gaming is rapidly taking over the gambling industry, and it's easy to see why. The aftermath of the recent coronavirus pandemic has forced people to seek more real-time human interactions after spending months cocooned in their homes. But they also want to retain the comforts that come from doing things from their homes, and that's where live-dealer games come into play.
Disruptive technologies like VR, 3D animation, and blockchain have also caused a seismic shift in how people wager online. The same can be said of the widespread availability of blazing-fast internet and the increased popularity of online gambling.
A snapshot of the live casino market
Online gambling, let alone live-dealer gaming, was unheard of more than two decades ago. Today, the live casino market has become fairly crowded, with the ranks of Evolution Gaming, Pragmatic Play, and Microgaming dominating the segment.
Although live-dealer games still play second fiddle to their random number generator (RNG) counterparts, the market is playing quick catch-up. Evolution's revenue contribution share for the first quarter of 2023 is a case in point.
The company's core live-dealer sector — which also includes subsidiaries Ezugi, BTG, Red Tiger Gaming, and NetEnt Live — continued to fuel growth, helping Evolution's quarterly operating revenues soar 31.5% to €429.6 ($468.2) million.
The live casino division accounted for a little shy of 84% of Evolution Group's overall gaming revenues. The segment raked in a whopping €360.1 ($392.5) million, while revenues derived from RNG games increased slightly to €69.5 ($76.4) million.
However you look at it, the Evolution numbers say live casino games are here to stay. The revenue mirrors the company's concerted efforts to expand to the US market, with the fifth live casino studio launched in New Jersey last year. Outside of New Jersey, other Evolution studios are located in Connecticut, West Virginia, and Michigan, which is on the verge of launching online sports betting.
But Evolution isn't the only operator reaping it big from live casino gaming. The same upward revenue trend can be seen across all major players in the live casino market. 
Live-dealers games made up more than half of Playtech's $1.7 billion revenue for 2022. And things can only look up for Playtech, especially in the US, where it signed licensing deals in Colorado and Pennsylvania with 888, Resorts, Parx Casino, WynnBet, and Golden Nugget.
We're on the verge of witnessing live casino entertainment revolutionalize the gambling industry right before our eyes.
The rise of live casino gaming
The days of relying on computer-backed, RNG-based simulations are long gone in the gambling industry. Nowadays, bettors can enjoy an authentic casino vibe and interactive experience right from the comfort of their own homes.
Through live HD video streams, casino players can engage with real-live croupiers and participate in actual gameplay. This interactive-first approach to betting brings the best of both worlds —the convenience of at-home online gambling and the social thrill of a land-based casino.
Live casino game variety: From blackjack to baccarat and game shows
Live casinos boast an eclectic range of live-broadcast games for bettors to choose from. Live-dealer versions of player-favorite table games rule the roost here, ranging from classics like blackjack and roulette to poker variants such as Casino Hold'em and exotic options like Sic Bo.
Blackjack is the live casino game category that gets the most action and with good reason. Live blackjack games create the most authentic brick-and-mortar casino experience, plus you don't have to worry about run-of-the-mill blackjack etiquette. Popular live blackjack titles from top-tier providers like Playtech, Evolution, and Pragmatic Play offer some of the best odds for the player, as well.
Live roulette games, especially French and European roulette variants, are almost equally popular. Evolution's Lightning Roulette is a fan-favorite that appears across most online casinos thanks to its exciting, fast gameplay and favorable 97.3% RTP.
Baccarat live versions have also gained traction with online casino bettors. The category offers players an array of options, including mini baccarat, punto banco, speed baccarat, and baccarat squeeze.
With live casino war, live Monopoly, live Dragon Tiger, live Texas Holdem, football studio live, and live game shows, there's plenty of action for everyone at live casinos.
The beauty of live casinos lies in real-time interaction
The real magic behind live-dealer games' popularity is real-time interaction. Bettors cannot only speak and interact with real-live croupiers, but they can also chat and socialize with fellow players as they place their wagers. That creates a social experience that rivals a bustling Las Vegas casino floor.
Players have long had trust issues with RNG games, most of whom believe they are rigged in favor of the casinos. Live-dealer games remove this doubt from the equation, adding trust and excitement to the gameplay. The ability to engage with real people makes the gaming experience all the more memorable and dynamic.
State-of-the-art tech behind live casinos
Sophisticated technology is smack dab at the heart of live casino gaming. State-of-the-art software platforms developed by providers like Ezugi, Evolution, and Microgaming power real-time interaction between players, dealers, and others. 
For one, high-quality video streaming provides multiple camera angles for an enhanced and immersive 3D visual experience. The bettors feel like they are inside a brick-and-mortar casino. Moreover, operators use military-grade, secure payment systems to facilitate seamless transactions. 
Disruptive technologies have also paved the way for next-generation live casino entertainment. Take augmented (AR) and virtual reality (VR), for instance. These extended reality technologies can take immersive experiences to the next level.
AI integration is another trend taking live casino gaming by storm., helping enhance the betting experience. AI can help keep tabs on the bettor's wagering patterns, preferences, and behaviors to help tailor the experience and promos. 
This is especially true when machine learning is coupled with other disruptive techs like blockchain. Continual technological innovation pushes the limits of what is possible with live casino entertainment.
Wrap-up: Looking into the future of live-dealer gaming
The future of live casinos promises advanced technologies to shape an unprecedented gaming experience. AI can provide personalized service and tailored promotions based on player data. VR and AR may enable virtual casino environments for an immersive experience. Mobile gaming and cryptocurrencies are also on the rise.