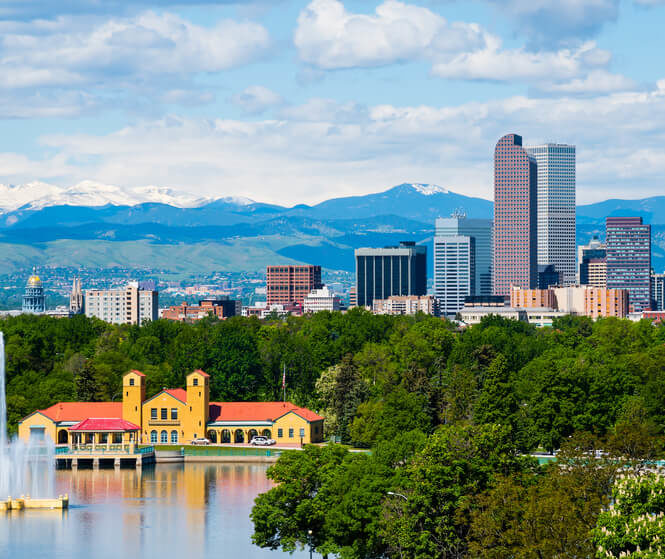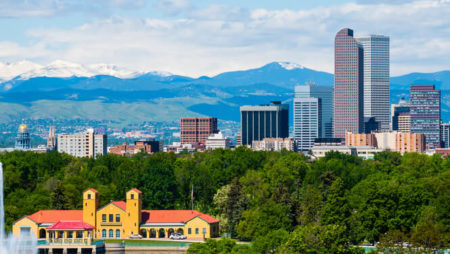 Colorado Amendment 77 was recently on the ballot to allow people in the state's three gaming hubs, Central City, Black Hawk, and Cripple Creek, to decide whether or not to remove or increase betting limits on casino games, including poker.
A 2008 Colorado law capped maximum bets in the state to just $100. With that in mind, hold 'em games at places like Golden Gates Poker Parlour, which hosts several Heartland Poker Tour and Mid-States Poker Tour events every year. Unfortunately, these big poker events are limited to a spread-limit of $2-$100. Poker rooms at Golden Gates, as well as Isle Casino and Ameristar Black Hawk, have reopened following the pandemic closures, and are eager to get players back at the tables.
Fortunately, Colorado Amendment 77 passed with almost 60% of the vote, meaning the gambling communities can now expand their offerings, not only on bet limits but also in new casino games.
Former Cripple Creek mayor Bruce Brown had this to say, "We appreciate that Coloradans supported our town's right to determine our own future. Now we can improve the economic opportunities for the people who live and work here. Things won't change overnight, but I think this will help us get back on our feet."
Opponents of Colorado Amendment 77 thought that the measure could lead to increased problem gambling. However, supporters including the three major operators in Black Hawk, Penn National, Caesars Entertainment, and Monarch Casino Resort, said the tax revenue would be used for local community colleges and graduate programs; 78% of that tax revenue will go towards those educational programs, while 10% goes to the towns and 12% will go to Gilpin and Teller counties.
The measure also gained the support of the Colorado Gaming Association and the Colorado Chamber of Commerce.
Local Casinos and Poker Rooms Ready for a Change
The poker manager at Golden Gates, John Padmore, was among the locals thrilled to see Colorado Amendment 77 pass.
"The passage of Amendment 77 allows the voters in Black Hawk, Central City, and Cripple Creek to approve maximum bet limits and what games are allowed in their jurisdiction by a local election," he said. "These changes can take effect as early as May 1, 2021."
Padmore continued, "For the poker room, I think that no limit will be allowed in Black Hawk. These are exciting times for poker players. Colorado will finally be able to compete with other gaming markets, like Nevada and New Jersey. The passage of Amendment 77 could boost travel and tourism to Colorado so that Black Hawk becomes a destination for players who not only want bigger action but also outdoor recreational opportunities, such as skiing, Rocky Mountain National Park, and other outdoor activities. Moreover, local high-rolling poker players won't need to travel out of state to get the action they need. We expect the poker market to increase and the Golden Gates Poker Parlour is ready."
Tiny Black Hawk is a Big Player in Colorado Poker
With a population of just 118 in the 2010 census, the City of Black Hawk is the smallest city in Colorado. It's located right next to Central City, also, a historic mining town in Gregory Gulch.
During the early 20th century, the town declined, but following a statewide initiative in 1990 establishing casino gambling, tiny Black Hawk became a major player.
To date, Black Hawk has played a central role in hosting stops such as the Heartland Poker Tour and Mid-States Poker Tour, WPTDeep Stacks, and the World Series of Poker Circuit. The Golden Gates Poker Parlour is also famous for its in-house Colorado Poker Championship series.
Last January, just before the COVID-19 shutdown, the Mid-States Poker Tour hosted a $360 Regional Event, in which Erasmus Morfe led a 1,087-entry field to take home the $53,048 first-place prize.