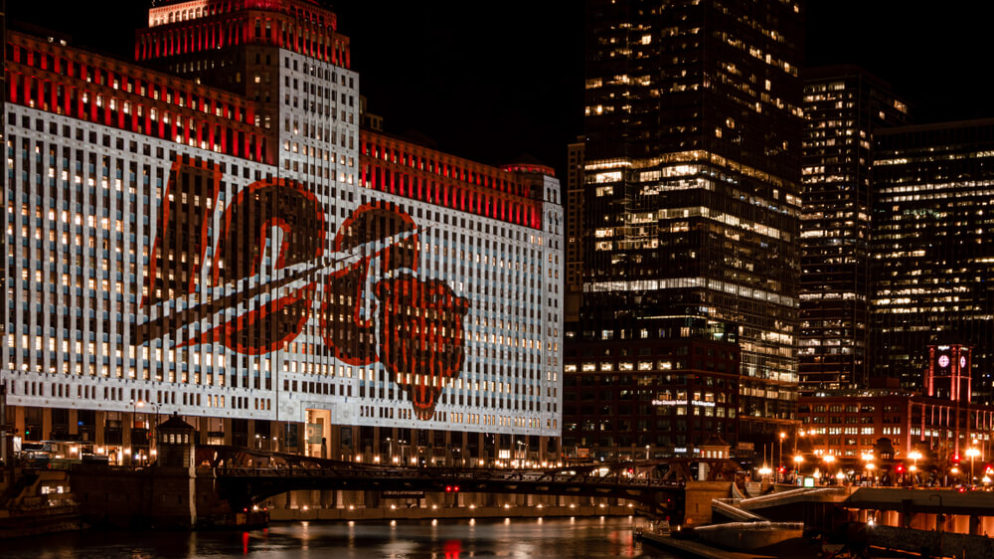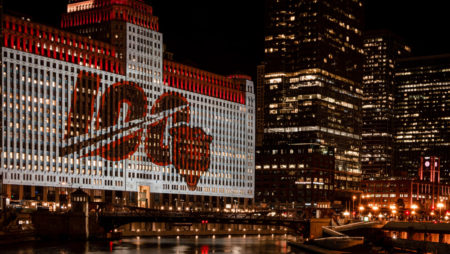 The National Football League's Chicago Bears have signed their first sports betting partnership. The agreement, with Chicago-based Rush Street Interactive, makes BetRivers the Bears' official sportsbook partner and Rivers Casino their official casino partner. The multi-year deal may pave the way to a new stadium for the iconic football team as the Rivers Casino majority owner is Churchill Downs Inc., which also owns the Arlington Park racecourse. The Bears recently put in a bid to purchase the Arlington Heights site.
More On The Sports Betting Partnership
Ted Phillips, Chicago Bears president stated, "We are incredibly excited to announce BetRivers and Rivers Casino as our first multi-year exclusive partner in the Sportsbook and Casino categories. We look forward to connecting with our fans in fun and unique ways through these avenues and couldn't be prouder to be building this relationship with a hometown company." Neil Bluhm, executive chairman and co-founder of Rush Street Interactive and Rush Street Gaming added, "As a lifelong Bears fan, I am thrilled to have BetRivers and Rivers Casino partner with our hometown NFL team, the Chicago Bears, as the organization's only Official Sportsbook and Casino Partner. We look forward to expanding our relationship with the Bears and their dedicated fan base, and offering innovative products and promotions as we remain committed to delivering a first-rate customer experience. This partnership also reinforces our commitment to hometown teams in states where we have our online and land-based sportsbooks."
What The Deal Entails
The partnership agreement with BetRivers and Rivers Casino will see both entities receive a mixture of promotional considerations ranging from in-stadium signage, and digital, social, and print assets to additional features. These will include BetRivers becoming the Bears' Title Partner in the team's Free To Play Game that is available through Verizon's Chicago Bears Official App used by many to bet on sports. Also, players at BetRivers.com will discover collaborative promotions offering exclusive Chicago Bears prizes and events as part of the betting experience. It's not like Bears fans are not already loyal to the team. If anything, this arrangement will introduce the Bears to a slightly different demographic, that is a little younger and hipper than the regular fan base cross-section, and that is never a bad idea to reach new fans. Although the deal is being called a multi-year agreement, there is no indication of how many years that is.
More On The Proposed Arlington Heights Move
According to Arlington Heights mayor Tom Hayes, The Chicago Bears would be welcomed with open arms. "We look to the positive aspects of it in that they're even considering Arlington Heights is a real feather in our cap. This is a real prime piece of real estate located not just in Arlington Heights but in the northwest suburbs where a lot of the Bears fan base is. I know there are a lot of people who would be very excited, including myself, to see the Bears in Arlington Heights." But what's wrong with the Bears' current home, Soldier Field? Well, let's take a closer look.
The Downside To Soldier Field
First off, we have to point out that this is an iconic, historic football stadium. It is a classic. However, in today's sports world, classic, iconic and historic sites are also liabilities. Soldier Field is the oldest NFL football stadium. It was opened in 1924 and although there have been renovations – the most recent about 20 years ago – the facility is quite outdated. It doesn't have a roof, which is probably going to be a huge hurdle if the team ever expects to host a SuperBowl in the future. Plus, the seating capacity is the fewest in the league with 61,500 seats. The site is not easy to get to, either. However, the current lease the Bears have with Soldier Field runs to the end of 2033, but leases can be broken. In the words of Arlington Heights mayor Tom Hayes, "I don't know the specifics of it, but I know where there's a will, there's a way," he says about the possible move. "So, if the Bears and the NFL, in particular, are really interested in this move, it can happen."
Back To The Sports Betting Partnership
When you consider that the Chicago Bears have been holding out on signing any kind of sports betting agreement, or deal where gambling is connected, it makes one wonder what is going on here. Sure, the Bears stand to benefit a great deal from the exposure they will receive at two high-profile sports gambling venues, and there is no doubt that BetRivers and Rivers Casino stand to gain a great deal of credibility thanks to their connection with the Bears. But what is this all leading up to? The bid by the Bears on the Arlington Park racecourse is the biggest clue, so far. Picture a massive sports complex with live horse racing, a football stadium, and more including a retail sportsbook and a hotel/restaurant complex and you might be getting warmer. Naturally, all of this is just speculation at this point, but it would make sense considering the age and size of Soldier Field. If money is going to be invested into a new facility, it may as well be a giant new complex that houses more than just football, right?
Final Thoughts
The Chicago Bears currently sit at 50-1 odds to win the SuperBowl. While that may sound like quite a longshot, when you look at what could potentially happen with the football club now that they have a sports betting partnership and have a bid in place for Arlington Park, the team seems poised to blast off the scrimmage line. It is hard to figure out what the final result will be, but the odds are in favor of some interesting playmaking soon. One thing is for sure, if the Bears are looking to move forward, that will very likely mean moving away from the classic, iconic and historic past of Soldier Field into something more contemporary and current in keeping with the sports betting partnership with a cutting-edge gaming technology giant.\