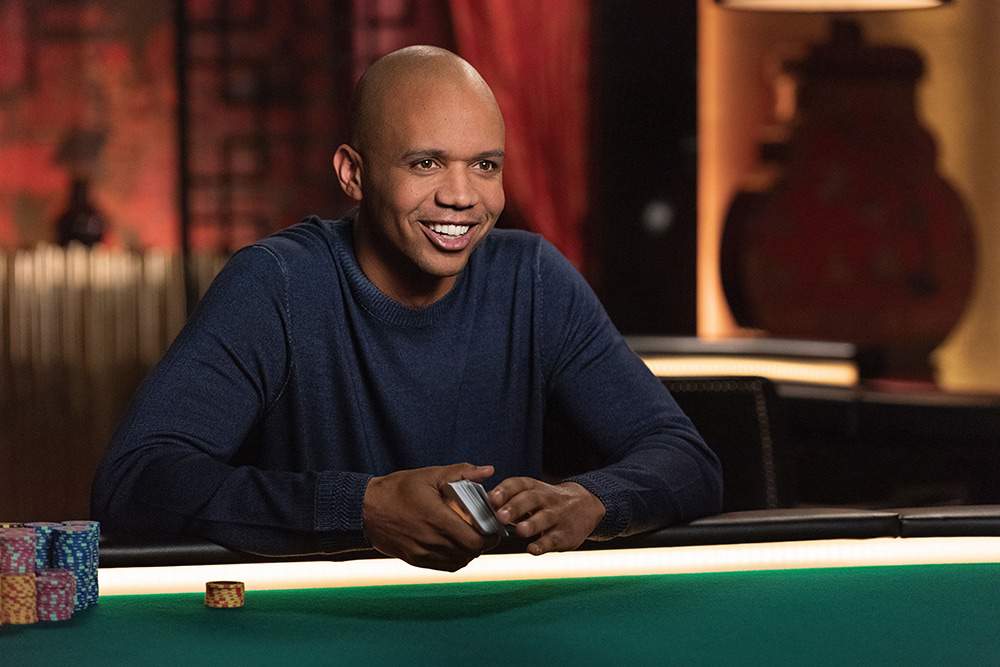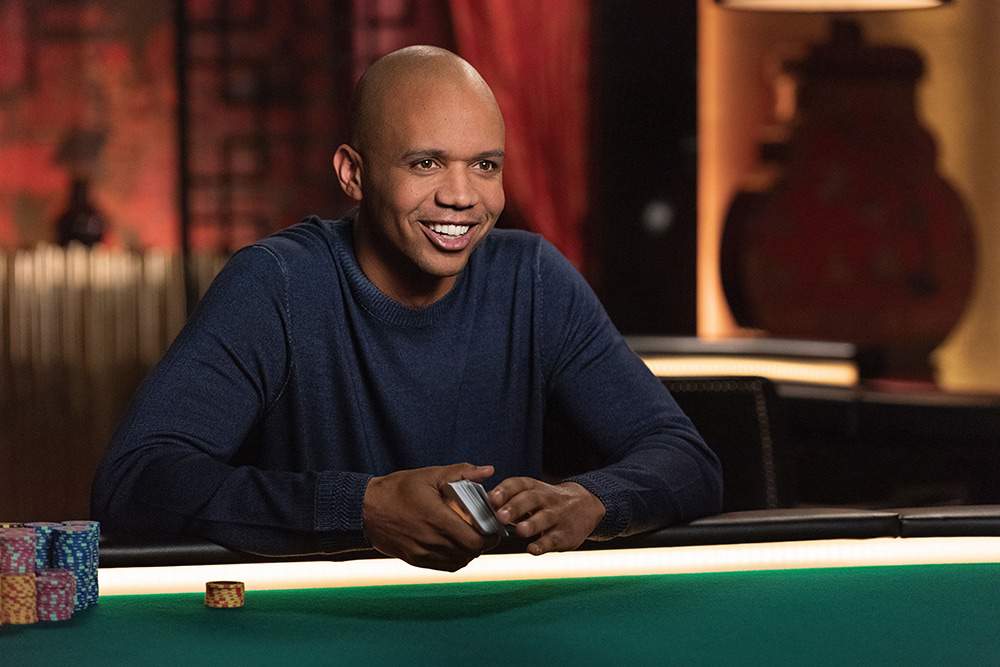 Phil Ivey learned poker from his grandpa. At a young age, he acquired a fake ID so he could drive for about 2 hours from his home to play poker at Atlantic City. Over the years, the ingenious poker player has got himself a reputation as a combative player determined to win every single game.
Nowadays, he plays poker about every day and participates in hours-long tournaments. For example, the annual World Series of Poker (WSOP); a 14-hour tournament held in Vegas. More often than not, his endeavors bore fruits. And has won many titles, glories, and awards, including the much-prized WOSP which he's won 10 times! Emerging the youngest record holder to win the most WSOP bracelets.
Arguably the best gambler in the world, Ivey has won more than $23 million in pro earnings from playing poker. Also, Ivey is a philanthropist and funds a few charity causes. Is that all? Our story takes you back in 2012 when Ivey made headlines for the wrong reasons.
So What Happened?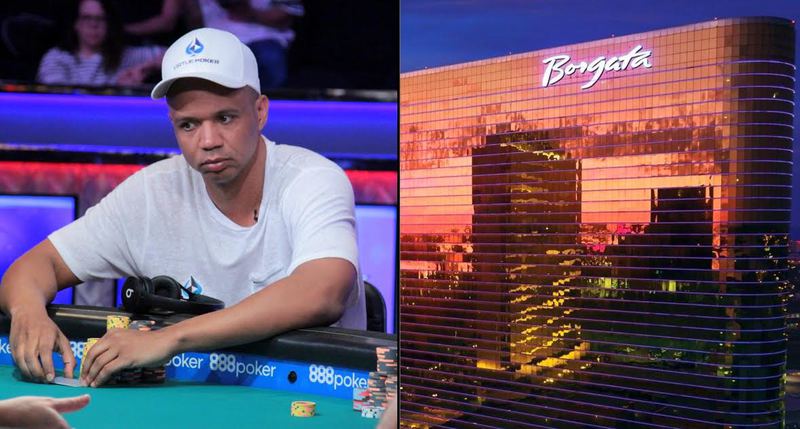 In 2012, Ivey wired £1 million and $3 million to Crockfords and Borgata respectively. The same year, Ivey played sessions of baccarat at casinos in the UK casino and New Jersey casino. His winnings were shocking. In a two-day visit to Crawfords casino in London, he earned over 10 million, while his 4 trips to Borgota Casino earned him about the same amount. Keep in mind that baccarat is a game of luck and not skill.
Still, in 2012, Ivey was accused of dishonestly winning at Punto Banco, a type of baccarat, by Crockfords Casino, so they withheld his $10.1 million in winnings.
Although Crockfords returned Ivey's stake, he still moved to court to sue the casino. Unfortunately, Phil's case was turned down by the UK Supreme Court based on what the jury termed as awarding himself an upper advantage; which the game prohibits.
In the appeal court, Lady Justice Arden asserted that the Gambling Act 2005 provided that an individual may cheat unintentionally, without dishonesty. Considering the prevailing circumstances, it can be enough that one only interferes with the process of the game. In her ruling, the actions of Ivey and his accomplice Cheung "Kelly" Yin Sun interfered with the operation of the game.
According to Ivey, he played fairly and won decently. In his defenses, Ivey claims all they did was use a legitimate strategy to take advantage of Crockfords failures to shield themselves against a competitor of his talents. And consider the casino's allegations as a stabbing of his character.
After Crockfords denied Ivey his winnings, the Borgata casino in the US revisited the $10.1 million he and his companion Sun won at the casino in 2012. As expected, they accused Ivey of using edge-sorting to get an edge over the casino. For this reason, they launched a lawsuit, wanting a return of their money.
So what's edge sorting? Some cards feature unforeseen anomalies due to incorrect cuts by a manufacturer, creating an irregular pattern on the back. It's projected that edge sorting can give a gambler an advantage of up to 6%, which is way above the usual house advantage of 1%.
Specific cards (6, 7, 8, and 9) in Punto Banco are considerably more critical. During the baccarat sessions, Ivey and Sun asked the croupier to rotate certain cards at 180° before placing them back into the deck. This helped Ivey and his companion identify the "important cards" without turning them over.  All thanks to the asymmetrical pattern on their backs, Ivey and his companion gained an advantage over the casino.
For "Kelly" to edge-sort precisely, she requested the casino to meet four conditions. First, she wanted a dealer who speaks Cantonese (her native language). Second, the cards were to be sorted and shuffled in a particular manner. They play mini-baccarat, and that the deck shouldn't change at any point.
Further to this, Phil persuaded the casino to use Gemaco cards at his baccarat table. Unknown to the casino, Ivey and his acquaintance Sun had spotted an error in the card's back patterns.
However peculiar these requests appear, neither Crockfords nor Borgata turned down these requirements. The possibility of netting Ivey's bankroll probably was considerably big to ignore, so neither company wanted Sun and Ivey to quit that fast.
Ivey didn't choose Sun to be his baccarat companion by chance. Sun is well-known for her edge-sorting skills. In 2017, she featured in the highly-acclaimed Cigar Aficionado in an extensive article dubbed "The Baccarat Machine."
The article refers to Sun, also known as "Kelly" as an automatic teller machine, due to her ability to pull out money from casinos into her coffers. At the age of 15, Sun was pooling money to play Chinese poker. And like her partner Ivey, she also used a fake ID to attend gambling cruises beyond Hong Kong. Besides, she landed in Macau while still a minor, but she had the coins. With about $1,500 to gamble, Sun "The Baccarat Machine" won $150,000 playing baccarat, since then, she's never looked back.
Who's at Fault?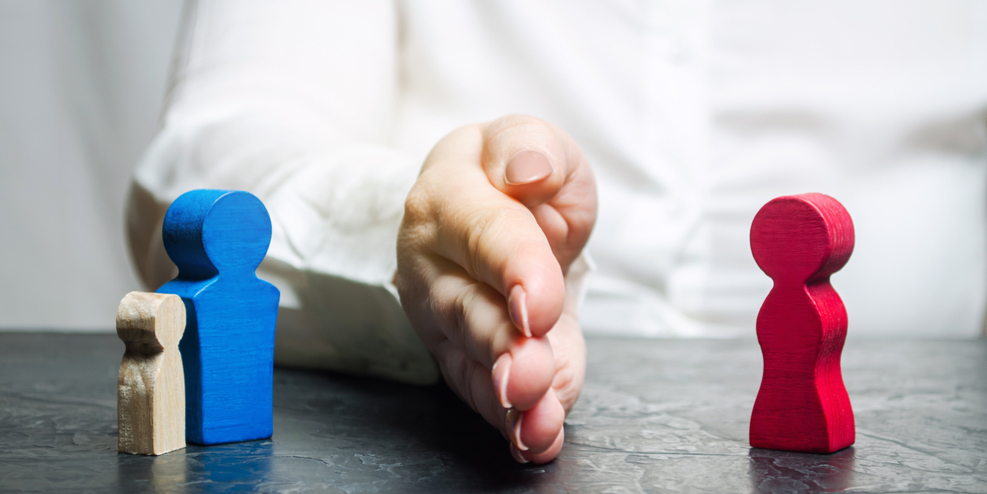 Several folks maintain that Ivey wrongly gained an advantage over the casino using detestable means and that he doesn't deserve his millions in earnings. Some claim that he played the cards dealt to him, and that, it's the responsibility of the manufacturer and the casino to ensure cards are correctly cut. Furthermore, the cards were accepted by a Borgata manager.
Others argue that casinos are continuously trying to gain more edge on their clients (small windows, free alcohol, and more), so its fair play if a customer returns the favor. But the courts think otherwise.
The irony of the court battles is that most expert players and game protection specialists agree that Ivey only outwitted the casinos. They agree that beating casinos at their own game, makes them look bad.
Jacobson disagrees strongly with the UK ruling against Ivey, terming the outcome "absurdity. As "advantage-play expert" Eliot Jacobson explains, high rollers (such as Ivey) are often most valued by casinos. Casinos cede to several special requests, hoping to get their business.
In one plot twist, the card-maker Gemaco was dragged into the legal fray. Borgata alleged Gemaco sold them substandard cards, which allowed an experienced player to detect imperfections. In their response, Gemaco claimed the casino is only looking for retribution from them, as it seems impossible to recuperate the money from Ivey soon.
The card manufacturer disputed Borgata's claim that it's to blame for Ivey's big wins. Germaco further quoted a 2011 contract with Borgata which excludes its company from bearing any liability resulting from gaming losses.
In his ruling, the US District Court Judge Hillman stated that Gemaco is liable for the price of cards used. According to Judge Hillman, Gemaco didn't coerce Borgata to use the cards, nor did the manufacturer advice Ivey to persuade the casino to use them. For this reason, Hillman refused to blame the card maker and turned down any advances to burden them with any financial responsibility on this matter.
As of today, the courts—to a greater extent—agree with the casinos, since Ivey hasn't had a favorable ruling in both cases. Even so, Ivey has considerable support. Some judges who ruled the case sided with Ivey, so did many gamblers and legal commentators. And there are many reasons why.
The judge who ruled against Phil in the first legal battle in the UK partly agreed with him. According to the judge, Ivey's arguments are valid, that he (Ivey), honestly didn't think what he did constitute cheating. But after lengthy debates as to what cheating entails, the casino won.
Following the ruling, Ivey openly expressed his disappointment. Reiterating what he said in court, he maintains that he's not a cheat, and won't do anything that might taint his reputation.
What's Next?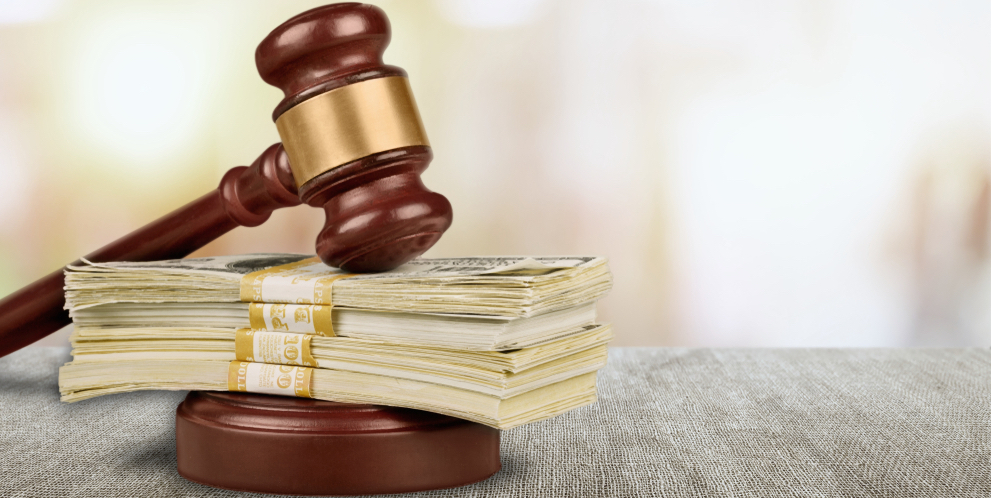 For about 7 years now, Ivey and Borgata Casino have clashed over his $10.1 million winnings at the casino. Therefore, Ivey stands to lose up to $20 million if he loses the court battles, considering Borgata sued him. As mentioned, Borgata claims Ivey used the controversial tactics to win the money.
In 2014, Borgata sued Ivey and Sun for breach of contract, racketeering, fraud, civil conspiracy, and unjust enrichment. The two countersued in 2015. Hitherto, the Atlantic City casino lawsuit reached an agreement that Ivey breached his contract as stated in the New Jersey Casino Control Act. And in 2017, the Federal Judge of New Jersey ruled that the gamblers won unfairly and should refund the $10.1 million.
In addition to this, Borgata casino sued Gemaco for manufacturing the cards.  The casino alleged that the manufacturer's faulty cards cost it millions in losses. Unlucky for them, the New Jersey courts resolved that Gemaco isn't to blame for the losses, and should reimburse Borgata $27 for the defective deck of cards used.
Following the 2017 ruling, Borgata lawyers have been tracking down Ivey assets in New Jersey to no success. However, the collectors haven't been able to catch up with Ivey. In fact, the attorneys discovered that his bank account was empty. Claims have it that Ivey moved his New Jersey assets offshore before Borgata moved in to collect their cash.
As a result of this, the Federal Judge recently permitted Borgata to go after him in Nevada, where it's said he owns significant assets. Although Ivey net worth isn't clear, estimates have it that his holdings in Nevada are worth more than $100 million.
In 2017 Ivey skipped all major international tournaments in the West. Instead, he concentrated on Asia, particularly in Hong Kong. In an interview, he declared his return to the track for 2018.
Though Ivey seems not to have any success on the legal front, he recently won on the felt. In 2018, he was seen at premier poker contests, including the Triton Poker Super High Roller Series in Montenegro, and WSOP in Las Vegas.
He performed well in the Montenegro tournament earning $31,896 in the No Limit Hold'Em and took more than $ 600,000 in May the same year. A day later, he finished third at the $127,584 No-Limit Hold'Em and earned a total of $1,666,480. Moreover, he won a 6 figure amount at the 2018 WSOP.
His recent winnings caught the eyes of Borgata lawyers, listing his return to the WSOP as evidence that Ivey can come back anytime he wants and win big. The attorneys even mentioned his almost $2 million tournament winnings.
In their argument to dismiss claims that continuing the case will taint his image, the lawyers claimed that Ivey is a skilled and successful player, and there's no indication that he can't keep winning. Further to this, entrance fees for several poker playoffs are much less than $10,000, and one can place wagers of $100 or less to play online, the lawyers assert.
More of Ivey can be expected in the game soon as he seems determined to bring his legal troubles to an end. His latest move came this year. And it involved his attorney presenting a brief in the US Courts of Appeal, which requested the appeal to proceed.
The supposedly 800-page document presents 4 arguments against Borgata. According to the full brief, Borgata's case should've been dismissed based on the 6-month act of limitations. Sun and Ivey couldn't mark the cards as they didn't touch them. Borgata oughtn't to have pursued the battle considering the New Jersey regulator agree they won fairly. And finally, edge sorting didn't go against the New Jersey gambling laws.
Despite the last court order, Borgata owner MGM Resorts knows of the difficulty of recovering such huge sums of money. Particularly from Ivey, who no one knows for sure if he has or doesn't have access to such amount.
It's not out the realm of probability that Ivey might need to sell several assets to secure the exact amount of cash. What's more interesting, even if he does, the odds of him paying back are slim, no matter the court order.